The Internet is full of fancy toys for children. What to do when the child has outgrown the pink dolls? What if Legos and football cards have only been collecting dust for a long time? If you don't have any ideas for Christmas gifts for teenagers, it's time to breathe a sigh of relief. Here are 4 electronic gadgets that will solve your problem.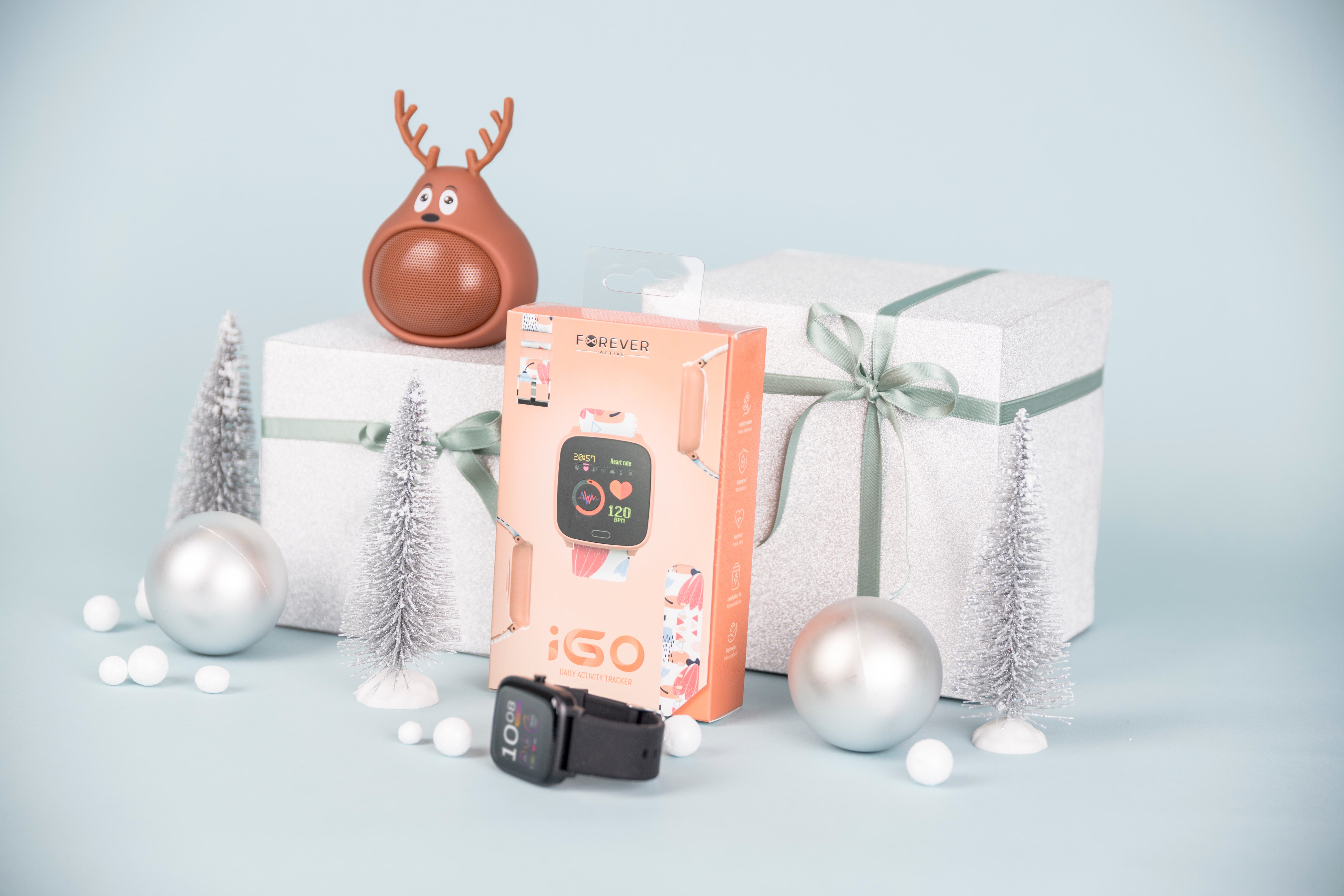 1. On Christmas Eve, the animals have the power of speech – Forever Deer Frosty speaker
The soft-touch animal is the perfect Christmas gift for teenagers. The speaker combines high quality sound and a cute design that is sure to win the hearts of young adults. The hands-free feature will allow teenagers to answer calls and make hands-free calls.
The cute speaker is perfect for parties and trips. Thanks to its small size (40mm diameter), it will become a portable generator of fun. The high-capacity battery will allow you to play music for up to 6 hours. It will take no longer than 2 hours to recharge it.
Deer Frosty likes to play in a team. If you are looking for some gifts in a similar style we recommend the Sweet Animal range. You will find animals such as a feisty chicken, a cute rabbit or a friendly pig.
PRICE: 59.99 zł
LINK: https://allegro.pl/oferta/forever-glosnik-dla-dzieci-bezprzewodowy-usb-10612400214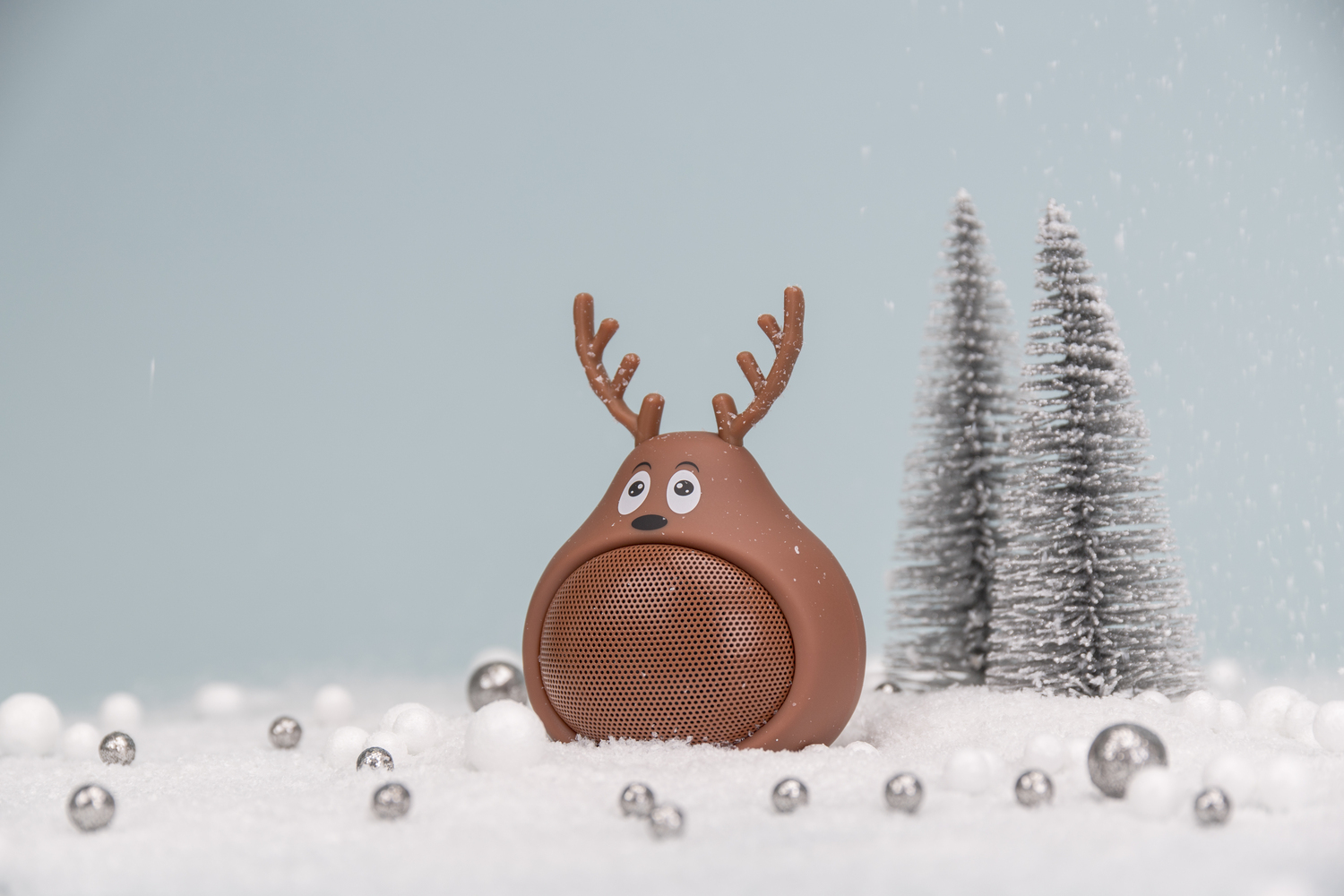 2. Forever 4sport Headphones
Both adults and teenagers love listening to music. It improves concentration, helps to de-stress and motivates. Whatever your favourite genre is, every lover of good sound needs decent equipment.
For active teenagers we recommend Forever 4sport wireless earbuds. They are designed for physical activity, so they don't fall out of your ears while running, walking the dog or training at the gym.
PRICE: 129,99 zł
LINK: https://allegro.pl/oferta/sluchawki-bluetooth-etui-ladujace-forever-4sport-10845058741
If you want to know what to look out for when buying wireless earbuds for your teenager read our post: How-to-select-earbuds?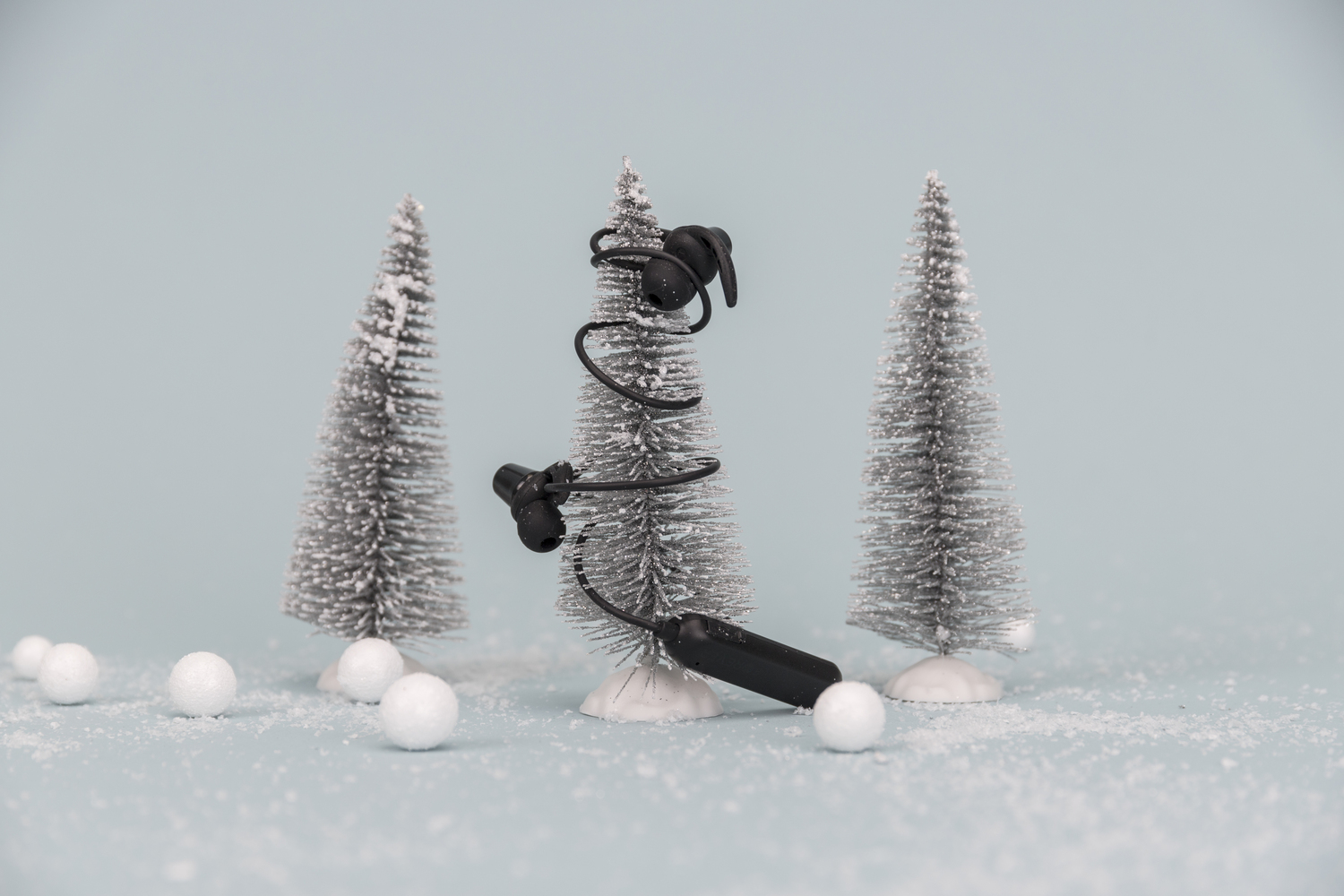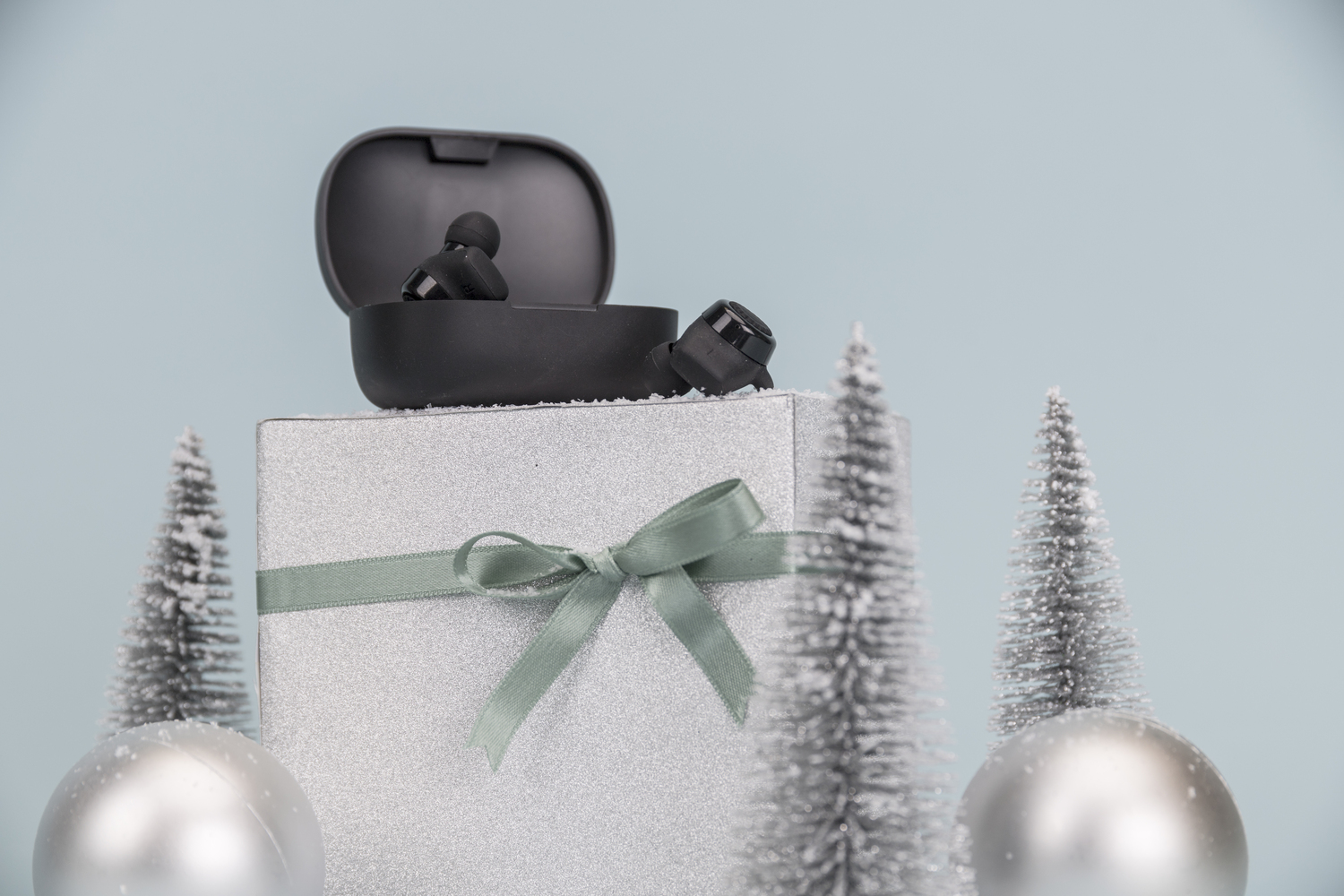 3. Energetic gifts for teenagers for Christmas – GaN set
Did you know that recently devices have appeared on the market that are able to charge not only a smartphone or speaker, but even a laptop? GaN technology replaces silicon with slightly more expensive gallium nitride. This gives the units more power while maintaining a small size. You can read more about the new technology on our article:Universal laptop and smartphone charger.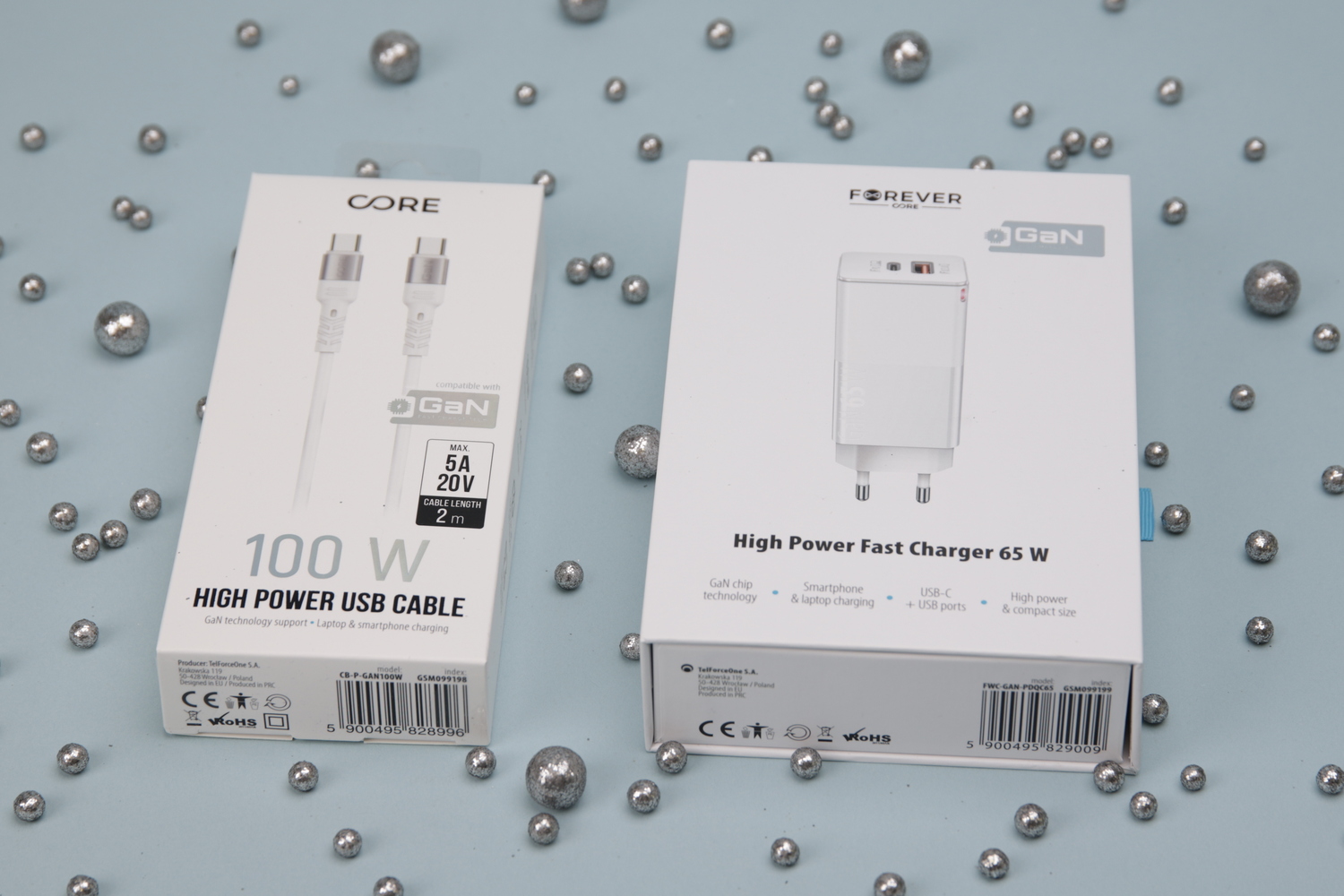 Why is a GaN charger a good gift for teenagers for Christmas?
Teenagers' desks are overflowing with electronic gadgets. They feature not only smartphones or smartwatches, but also the latest tablets, speakers or laptops. Each of these devices needs fast charging. GaN from Forever Core will come in handy for teenagers not only at home, but especially when travelling. Thanks to its small size and high power, it will save a lot of space in your suitcase.
100W power in a Core brand cable
Fast charging is not just a phone or charger issue, but also a cable issue. A poor cable can slow down the charging of even the latest devices. Lower-end devices also have a fundamental disadvantage – they are easily damaged.
That's why, when buying a high-end charger, it's worth investing in a good cable that can handle charging both your phone and laptop. The pictures show a powerful 100W Core cable. Such a set is a dream Christmas gift for teenagers.
PRICE: 129,99 zł
LINK: https://www.mediaexpert.pl/smartfony-i-zegarki/akcesoria-do-telefonow/ladowarki-sieciowe/ladowarka-sieciowa-forever-core-gan-65w-bialy
4. A gift for the times – Forever iGO PRO smartwatch
Modern watches are deceptively similar to small phones. They allow you to make calls, receive calls from social media or control your music. However, smartwatches have a key advantage over phones – they are always at hand. 😀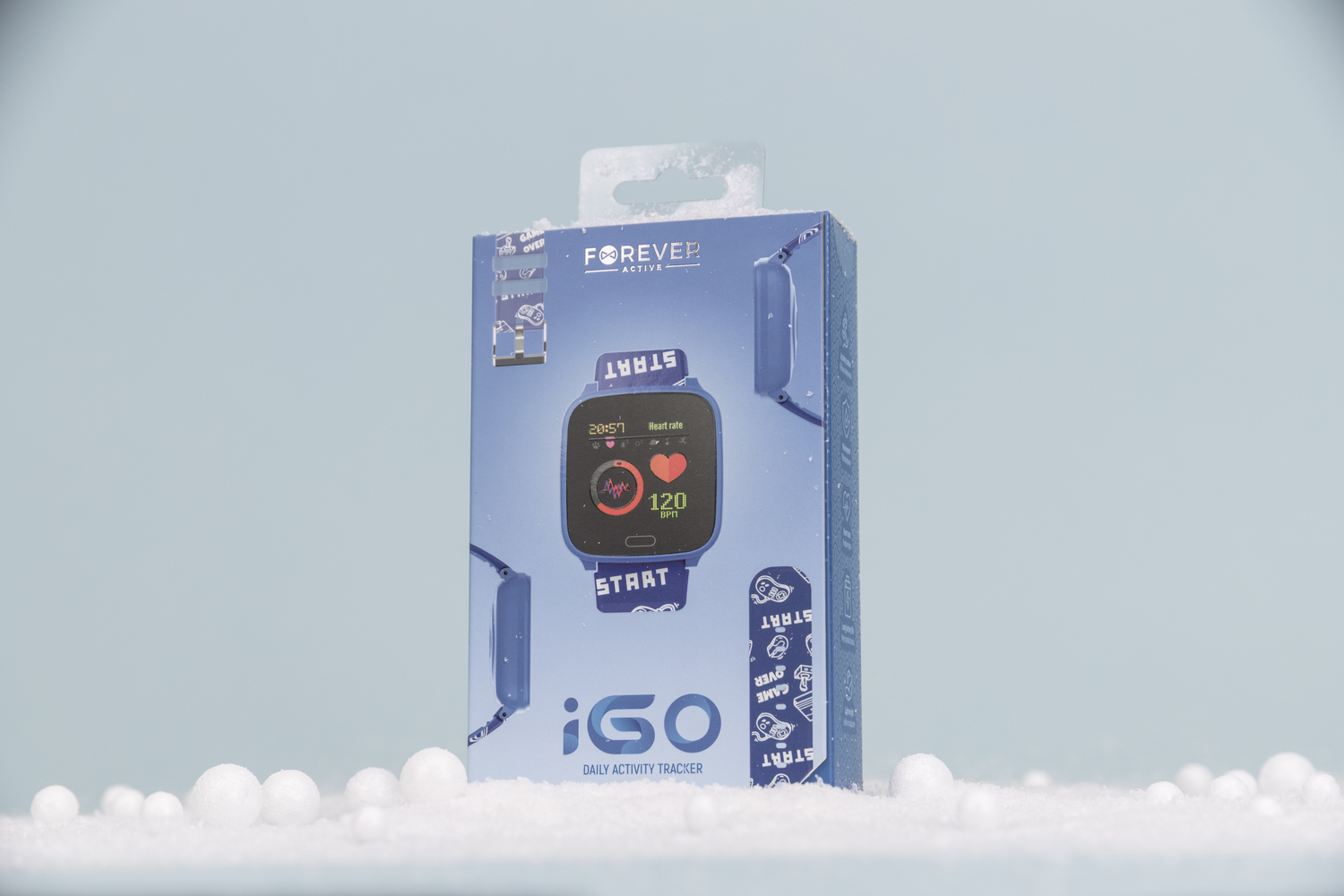 For a teenage athlete
Measuring pulse and calories burned will take your teenager's workouts to the next level. They will allow you to optimise your exercises, set ambitious goals and find motivation to move. iGO PRO is an inseparable companion of sports competitions. Through breathing exercises, it helps to reduce stress and perform better.
For a stylish teenager
Teenagers attach particular importance to fashionable accessories. The perfect complement to their outfits can be jewellery, bags or… electronic gadgets such as iGO PRO.
The Forever watch will adapt to almost any occasion. The user can use the many dial plates suggestions available in the app or even upload their own dial plate design. A photo of a friend, family or a beloved pet – the possibilities are endless.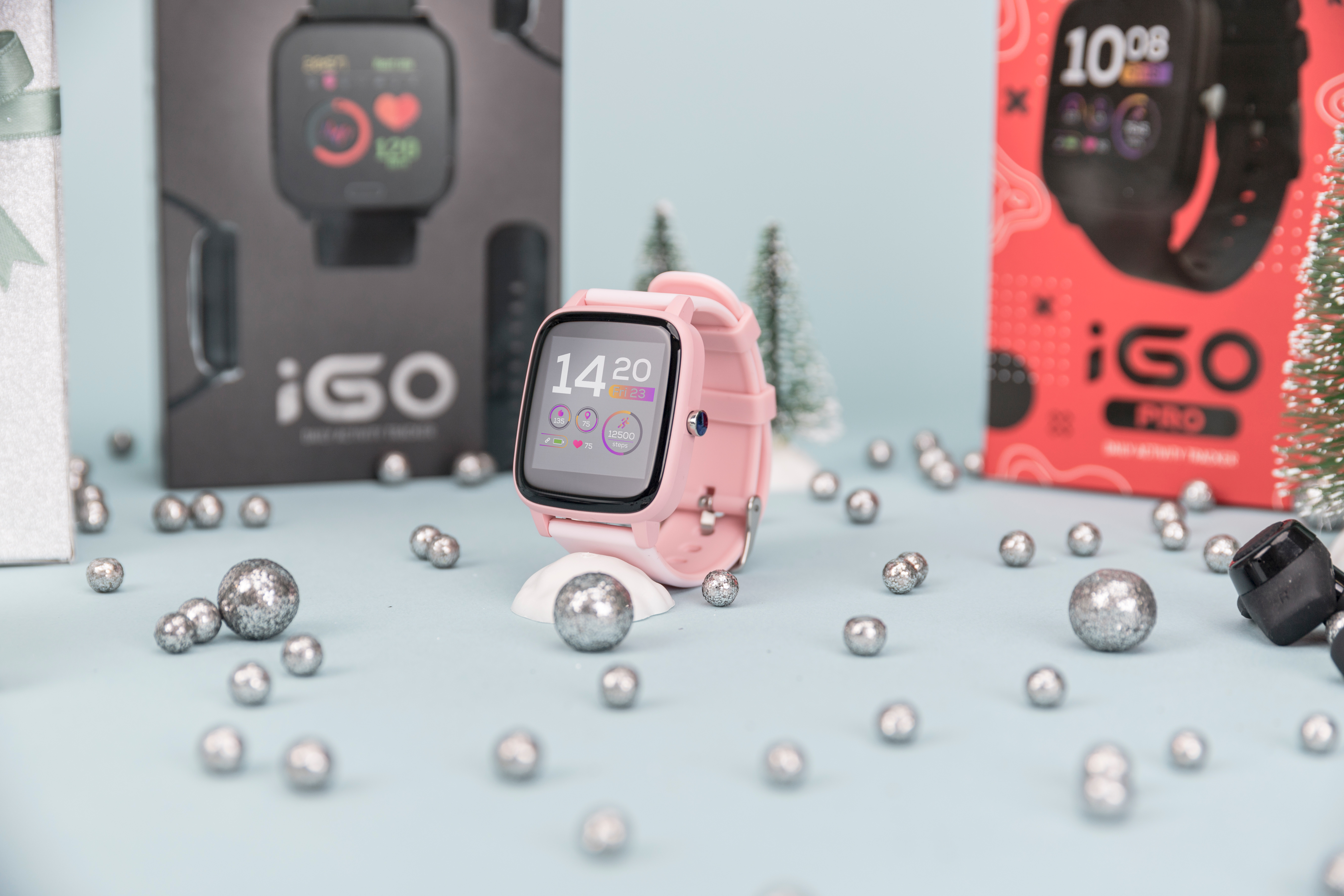 For teenage travellers
Some people just can't sit in one place. They love to discover new cultures, tastes and places. During smaller and bigger trips, the iGO PRO:
– will enable teenagers to keep in touch with friends and family. The watch allows you to receive phone calls and social media notifications.
– will withstand harsh weather conditions. The watch features tough tempered glass and an IP68 waterproof housing.
– will last longer. While modern phones discharge within a dozen or so hours, the iGO PRO smartwatch will last up to 2 weeks without charging.
In addition, the iGO PRO watch will take care of the health of teenagers. The body temperature sensor quickly detects and alerts the user of possible illnesses, and the pulse meter allows the heart rate to be monitored in real time. iGO PRO is another interesting proposal for a Christmas gift for teenagers.
PRICE: 119 zł
LINK: https://www.euro.com.pl/search/smartwatch.bhtml?keyword=igo%20pro
If you're looking for a cheaper gift consider buying an older version of the Forever smartwatch. You'll find the iGO on shop shelves priced from PLN 100. The differences between iGO and iGO PRO are described in a separate article The best smartwatch for kids.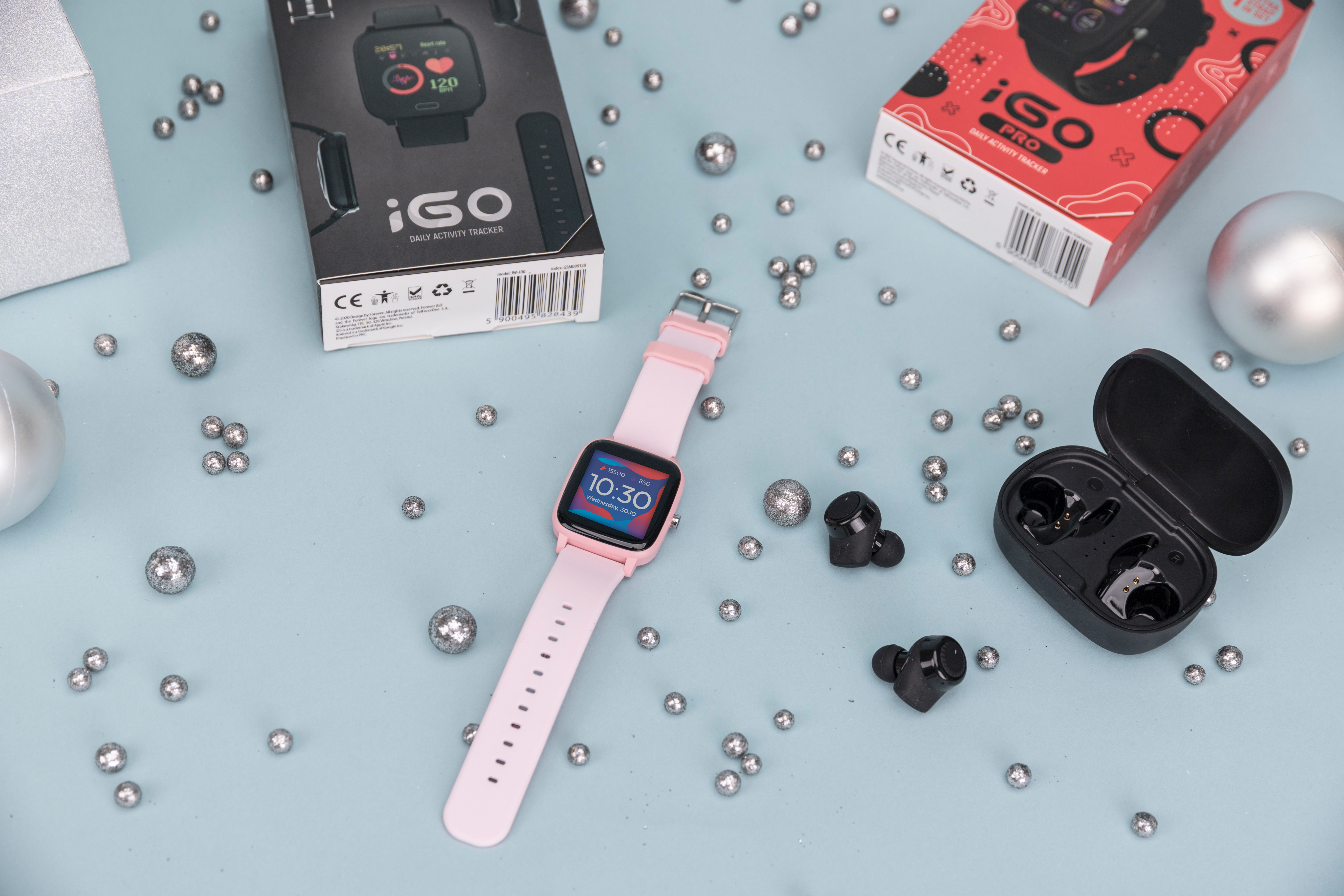 Find the best present for teenagers with Core and Forever brand

TelForceOne, owner of the Forever brand, is a part of the Polish TelForceOne S.A. Capital Group and one of the largest manufacturers and distributors of consumer electronics in Poland, as well as Central and Eastern Europe. The company's portfolio includes modern mobile solutions, consumer electronics and mobile phone accessories.