There is one word that links the first day of September, backyard fun and a school trip. Anxiety. Probably, like any parent you fear for your child. At the same time, you realise that your child needs freedom to develop properly. Sound familiar? If so, we think we've found a solution for you. A chidren's smart watch with camera will help ensure freedom for you and your little one.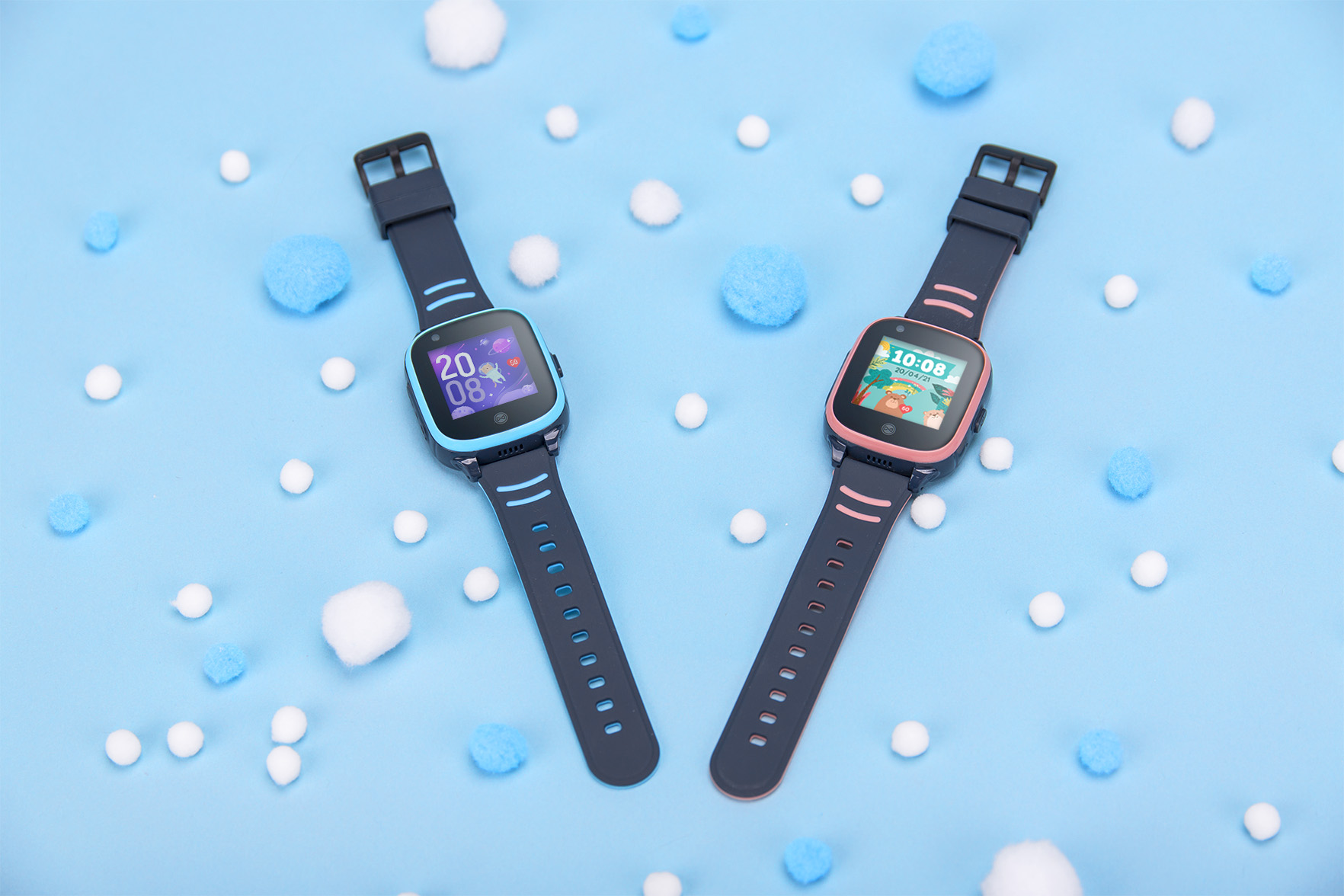 24/7 parent support – dream or reality?
Imagine a multifunctional helper that constantly keeps an eye on your child. Someone who always knows where he or she is at the moment. Someone who will immediately alert you when something bad happens to him or her. Someone who will let you finally relax on a bench and read a book that has been waiting for you on a shelf for many months.
This is exactly how a smartwatch for a child works. While your son or daughter enjoys the freedom they crave and explores new places, you can feel at peace. Modern technology watches over your child 24/7.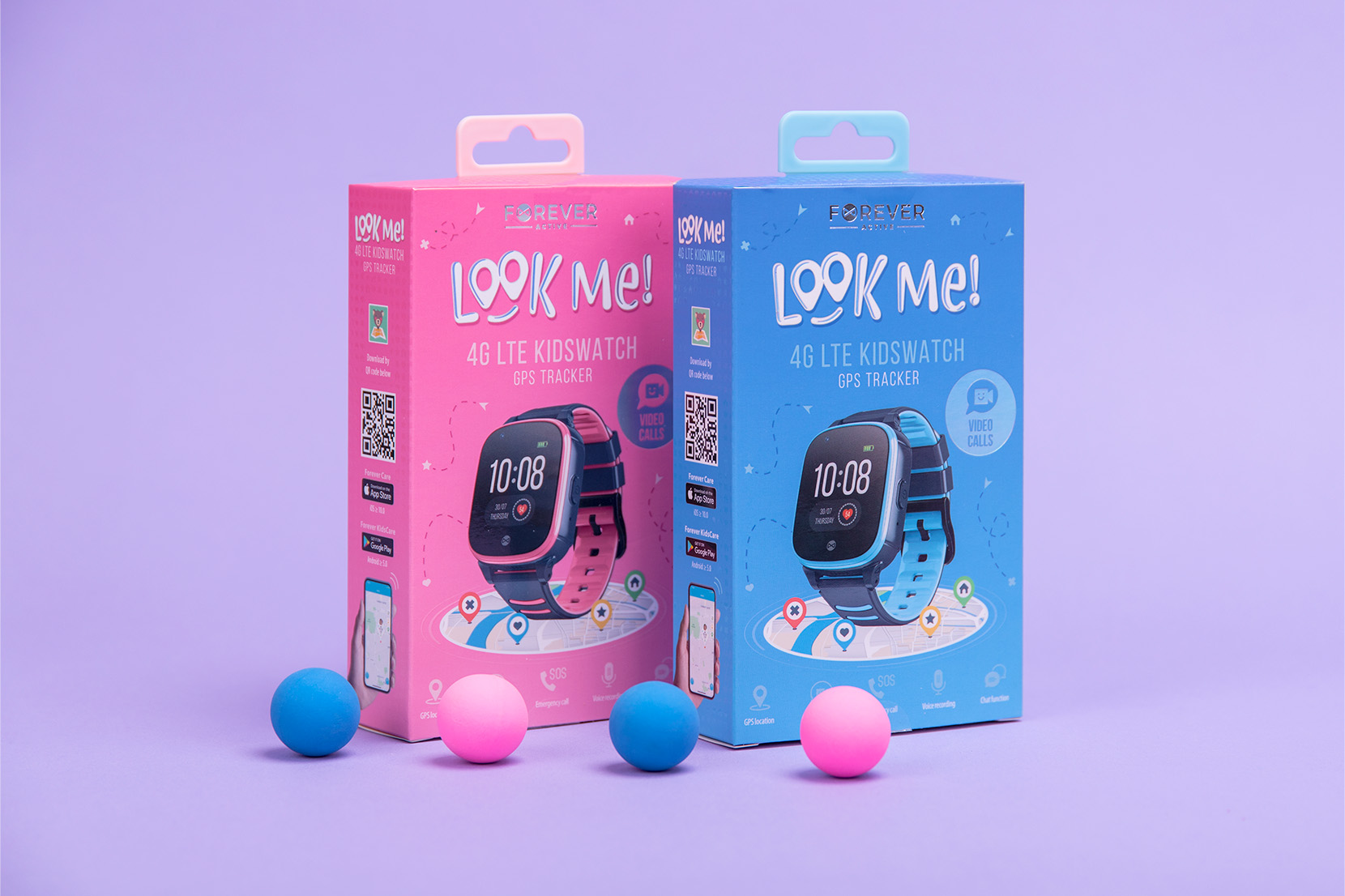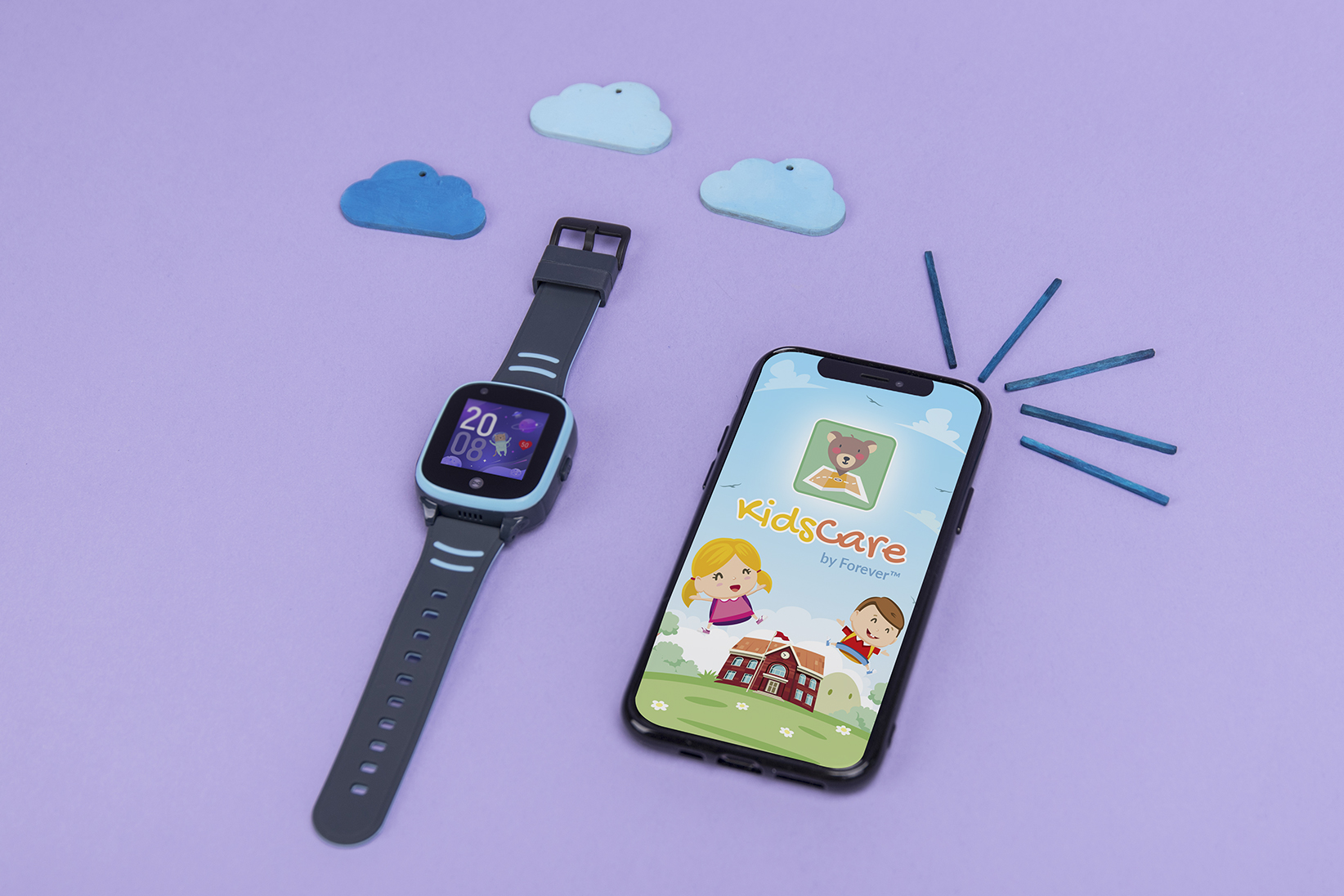 Smartwatch with GPS, or how to track the best watch
It takes great courage to give freedom to a child. After all, children don't always make the smartest decisions J Some parents have to check their child's location every now and then. Lucky smartwatch owners can breathe a sigh of relief. They can find their child at any time from within an app.
Checking your child's location in the app is easy. It is more difficult to understand the solutions behind it. If you are considering buying a watch DEFINITELY check how the device locates your child. It really does matter. A child's smartwatch can use 3 different technologies.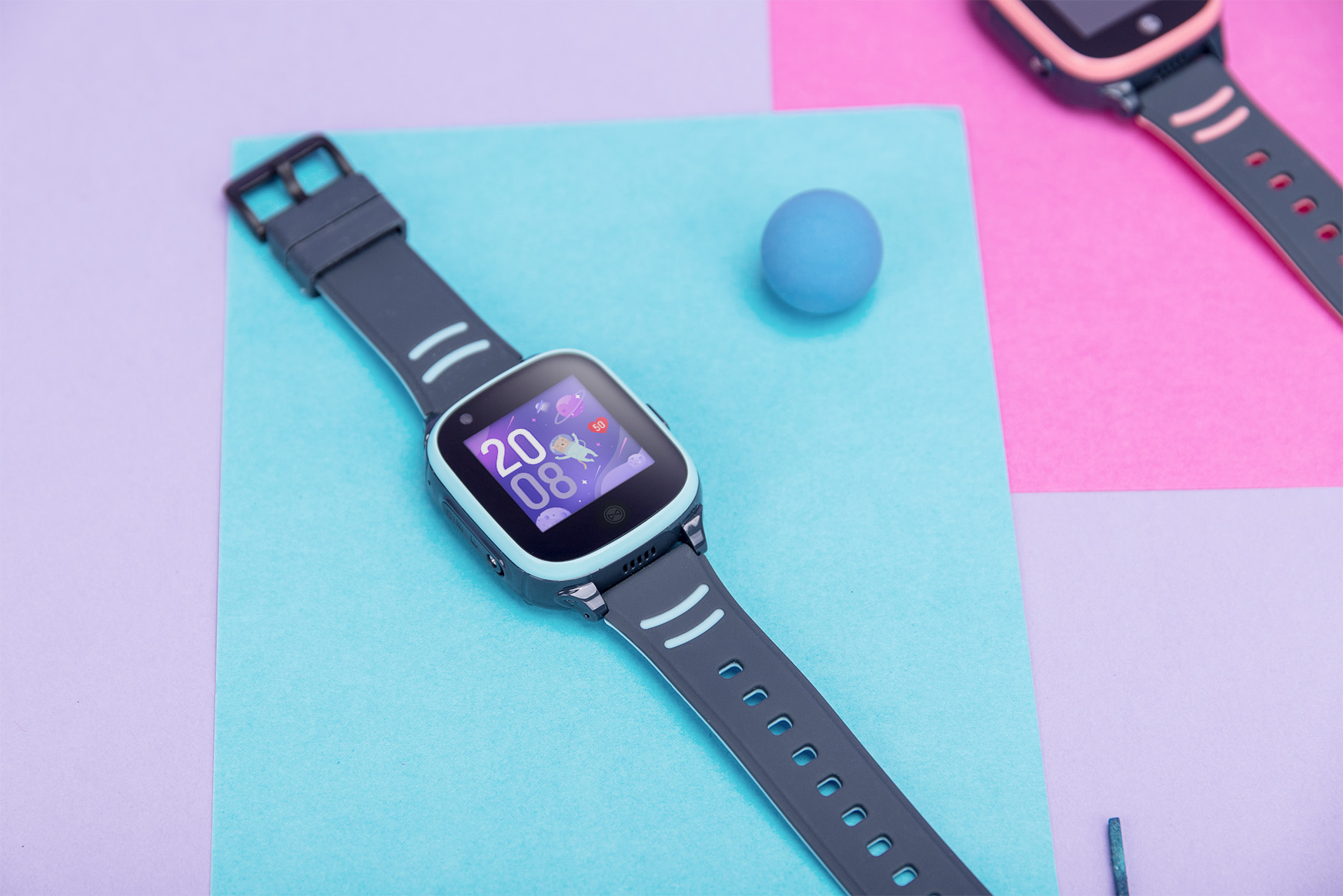 LBS tracking (GSM tracking)
The smartwatch will show the area where your child may be. The device is tracked using the nearest BTS station, which is the mobile operator's relay station. Different areas have different densities of such stations. The location of the child will therefore be relatively accurate in city centres. However, large discrepancies will appear on their outskirts and in rural areas. Eventually, you may find that your child is even a few kilometres further away than the app shows.
GPS tracking
It is a technology that uses satellites orbiting the Earth. Thanks to their location, it is possible to locate the transmitter mounted on the children's smartwatch with relative precision. A GPS tracking system is often used by car navigation systems. The margin of error is about a few metres. However, it becomes problematic to determine the location of a child when they enter a car park or shopping centre. A smartwatch with GPS will simply lose the signal there.
WiFi tracking
The perfect complement to GPS tracking. It will be particularly useful when the child is in a building or shop. The power of Wi-Fi transmitters is much lower than that of BTS stations. This way, your child's smartwatch will give you a more precise location.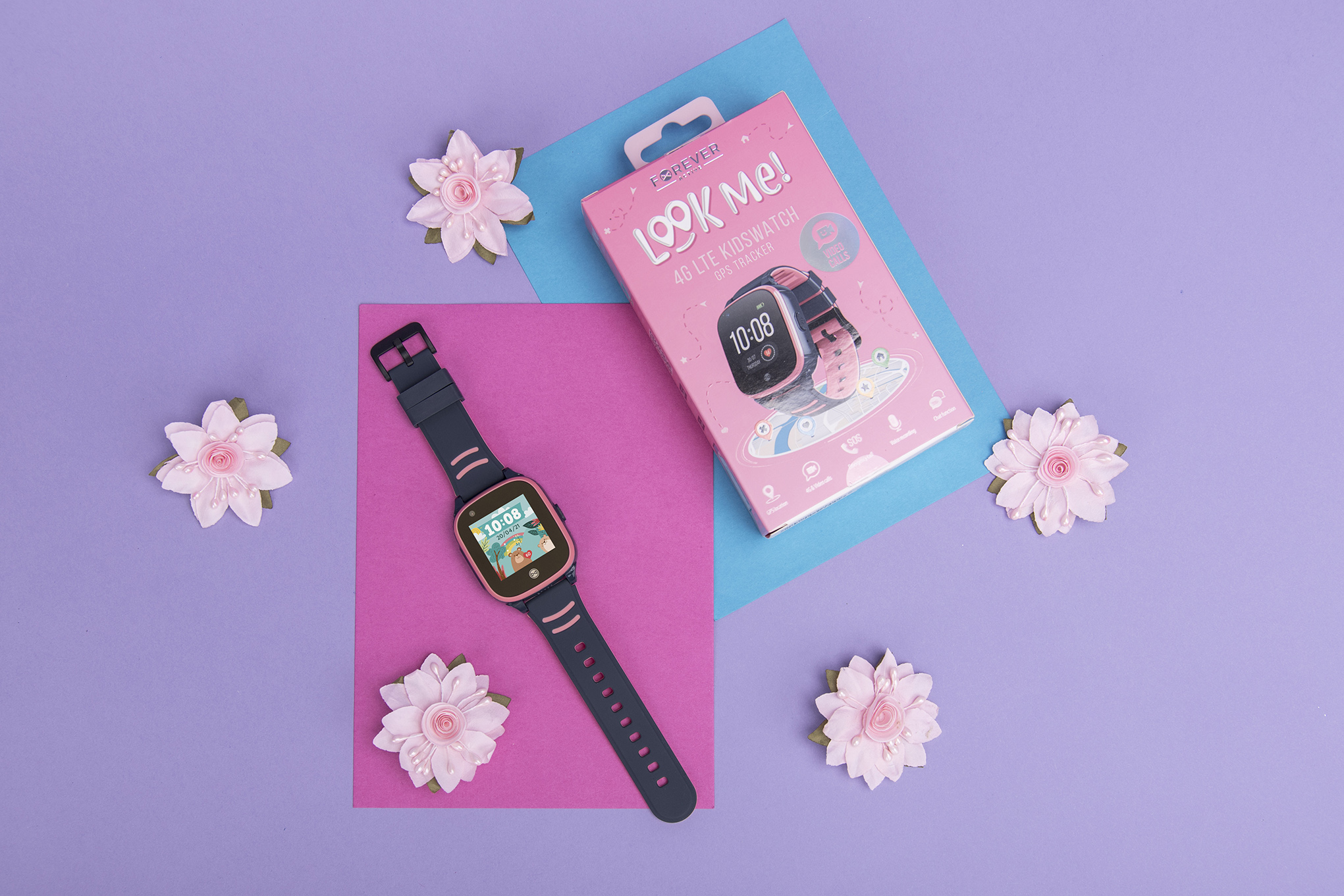 New smartwatch with video call function – Forever Look Me KW-500
In the previous paragraphs, we have outlined the most important features that every smartwatch for a child should have. However, a children's smartwatch can do much more. Today, we put the latest watch from Forever under our magnifying glass – the Look Me KW-500 model.
Let's start with the basics, i.e. the technical parameters of the Look Me:
– IP67 waterproof – protection that's just right for your child when walking in the rain or bathing in the tub.
– 700mAh battery – will last up to 3 days on a single charge. The charging time for such a battery is approximately 2h.
– Touch screen display – makes it much easier for your child to operate the functions. The display size is 1.44″. This is the right size for small children's wrists.
– 4G network support – the Forever Look Me watch supports the high-speed 4G network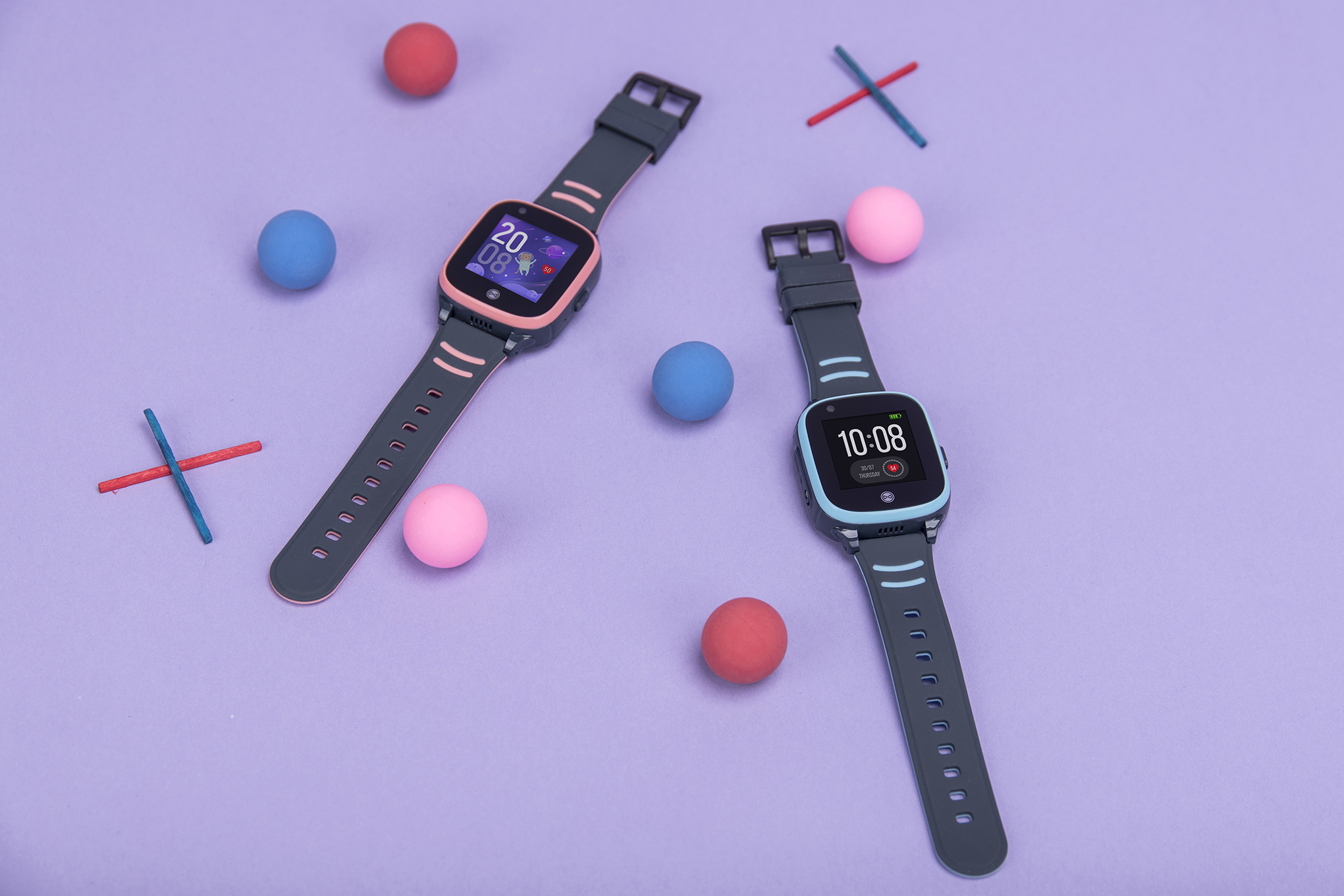 Smartwatch with GPS tracking

We have gone through the key technical parameters. And how will a smartwatch for a child perform in the field? Making calls, sending messages and designating a geofencing area are just a small sample of the possibilities the KW-500 offers. In determining your child's location, Look Me will use all 3 location technologies – GPS, LBS and Wi-Fi. In the app, you can check not only your child's current location, but also their route. A remote-controlled, high-quality microphone will come in handy in special situations. The Look Me children's smartwatch will give you peace of mind. All the more so as it will monitor your little one's sleep at night.
From a child's point of view, the pink/blue Forever Look Me is the perfect complement to a stylish look. The watch dials are interchangeable, giving the watch a unique look. Forever Look Me can successfully replace your child's first smartphone. Like a phone, it provides entertainment (maths game, camera) and facilitates learning (virtual timetable). A smartwatch with GPS allows your child to stay in touch with his or her friends.
READ ALSO: Smartwatch-for-a-child-a-tough-choice?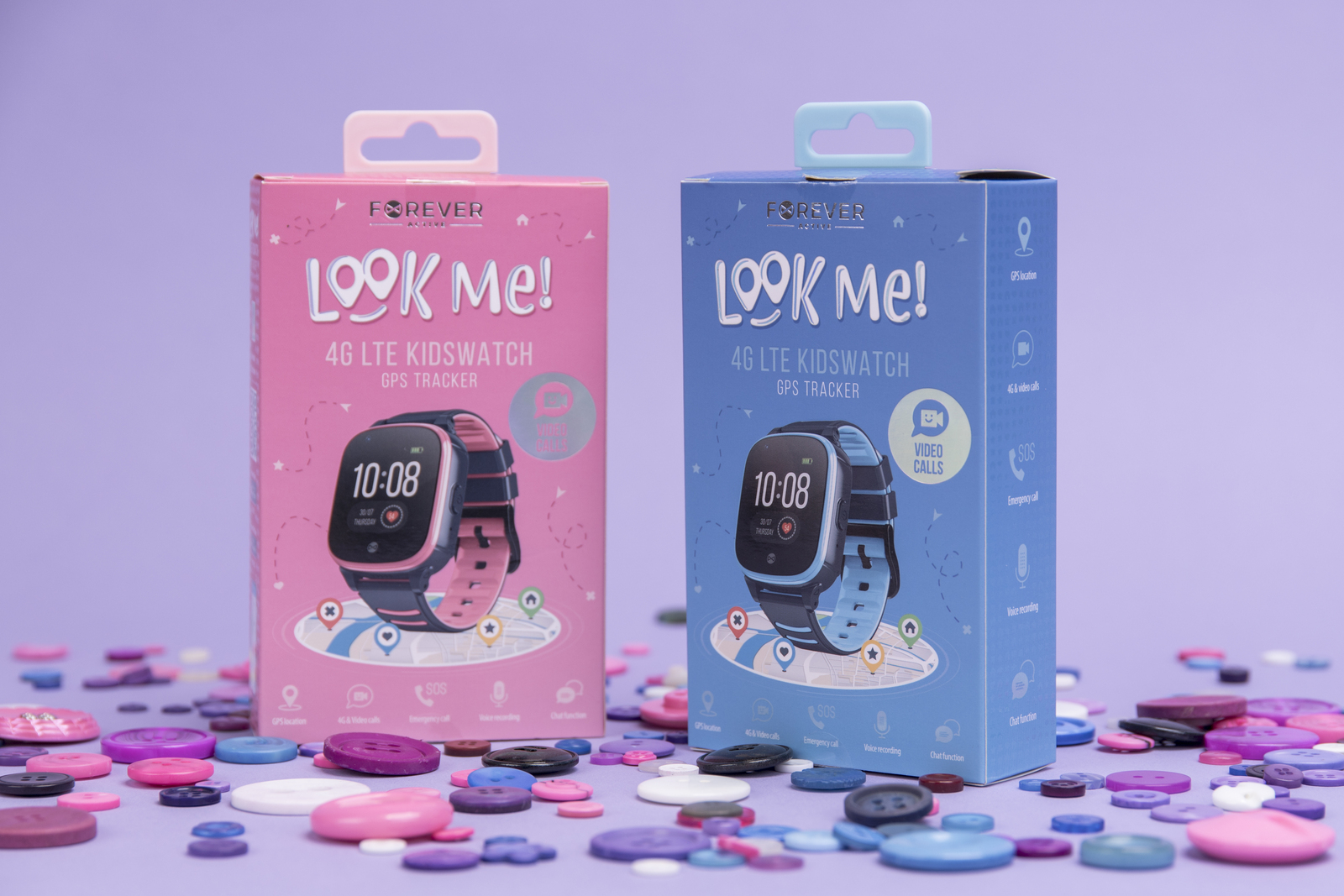 Chidren's smart watch with camera
Speaking of contact – you can communicate with the KW-500 smartwatch in a variety of ways. In addition to phone calls or chat functions, the watch also allows you to make… video calls! This function becomes particularly useful during a long separation from parents or grandparents. As you can see, a smartwatch for a child is not only a stylish gadget, but above all a guarantee of peace of mind for parents and freedom for children.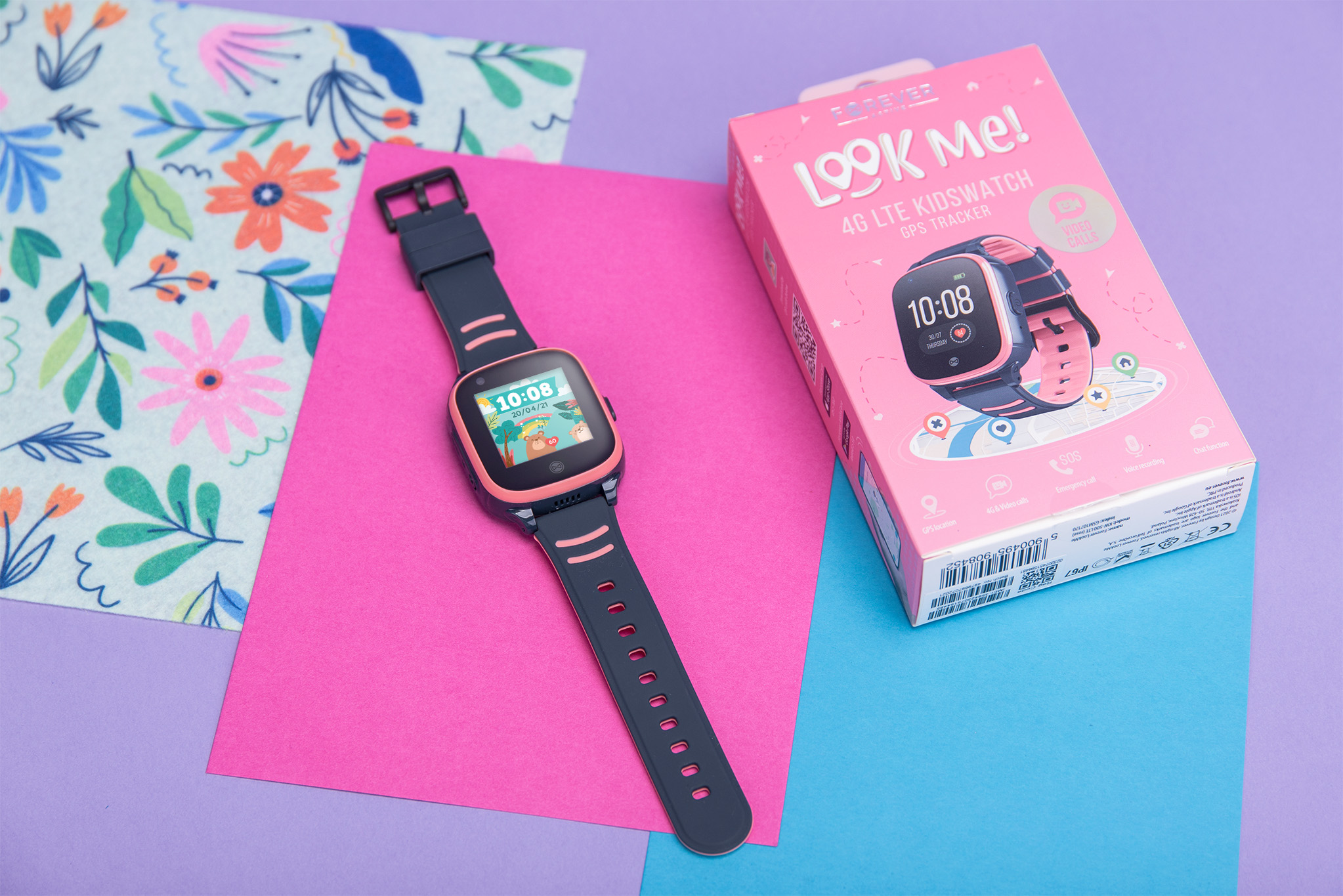 You can find the Forever Look Me child's smartwatch at selected online shops.
Firma TelForceOne, właściciel marki Forever, jest częścią polskiej Grupy Kapitałowej TelForceOne S.A. i jednym z największych producentów i dystrybutorów elektroniki użytkowej w Polsce i Europie Środkowo-Wschodniej. W portfolio TelForceOne znajdują się nowoczesne rozwiązania technologii mobilnych, elektroniki użytkowej, akcesoriów GSM.
www.telforceone.pl