In the late 20th century, Polish scientists developed a process for producing gallium nitride crystals. As it turned out 20 years later, this invention was to revolutionise charging technology. However, let us start from the beginning…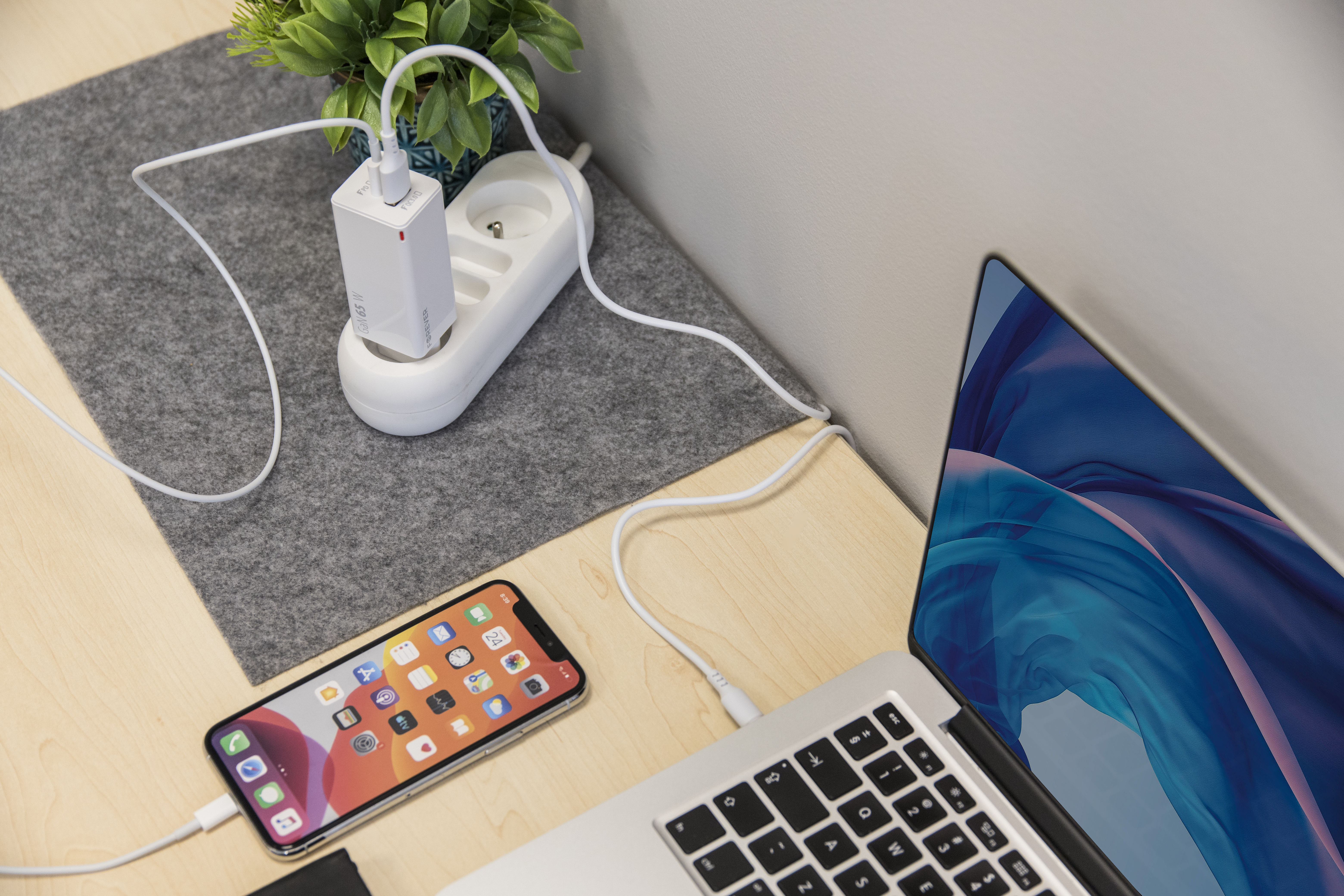 GaN VS TRADITIONAL CHARGER, OR A FEW WORDS ABOUT THE DIFFERENCES
For many years, silicon-based compounds were the main building blocks of chargers. However, the growing demand for fast charging has forced the search for new and better solutions. More recently, gallium nitride has become the building block of semiconductors in high-end chargers. Why?
Small charger – big performance. Gallium nitride is a very good conductor of electrical voltage. As a result, the charger transmits a lot of power while maintaining its compact size. For example – a 65W laptop charger weighs around 300-400g. CORE charger with the same power using GaN technology – only 141g.
Low energy losses. Gallium nitride has a higher heat resistance than silicon-based compounds. GaN-based chargers heat up more slowly and therefore lose less energy. This increases the life of the charger and reduces your electricity bill.
Green charger. A GaN charger is an investment for years. Thanks to their long lifespan, GaN users do not need to buy additional chargers that litter the planet. Low energy losses are not only a benefit to users, but also to the environment.
READ ALSO: Taking care of your smartphone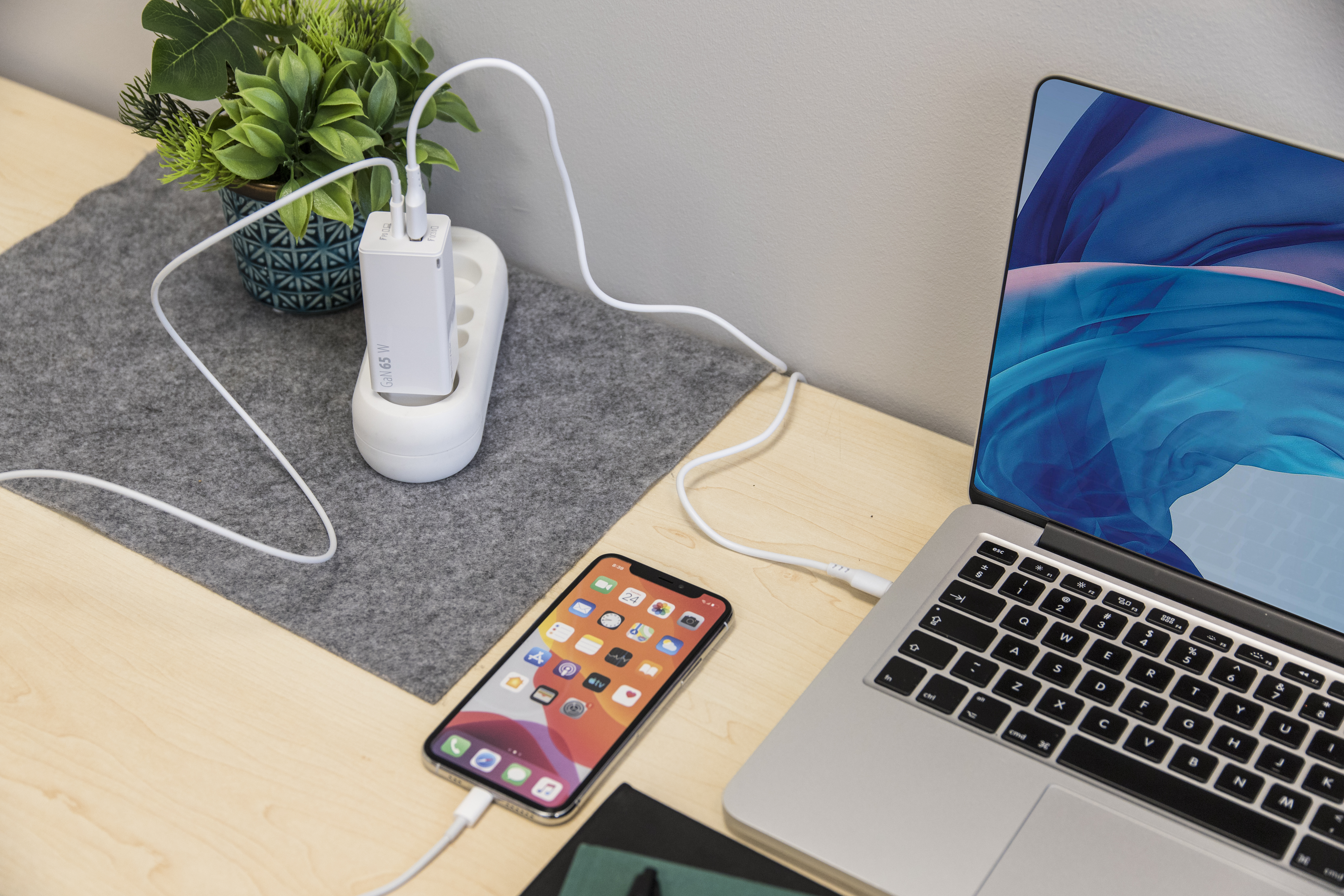 UNIVERSAL CHARGER
Popular chargers have an output of around 2W-10W. New technology has provided the Forever GaN charger with up to 65W of power. This means fast charging for more than just your smartphone. GaN is a universal power adapter for your laptop, phone, tablet, speakers and other electronics in one small device!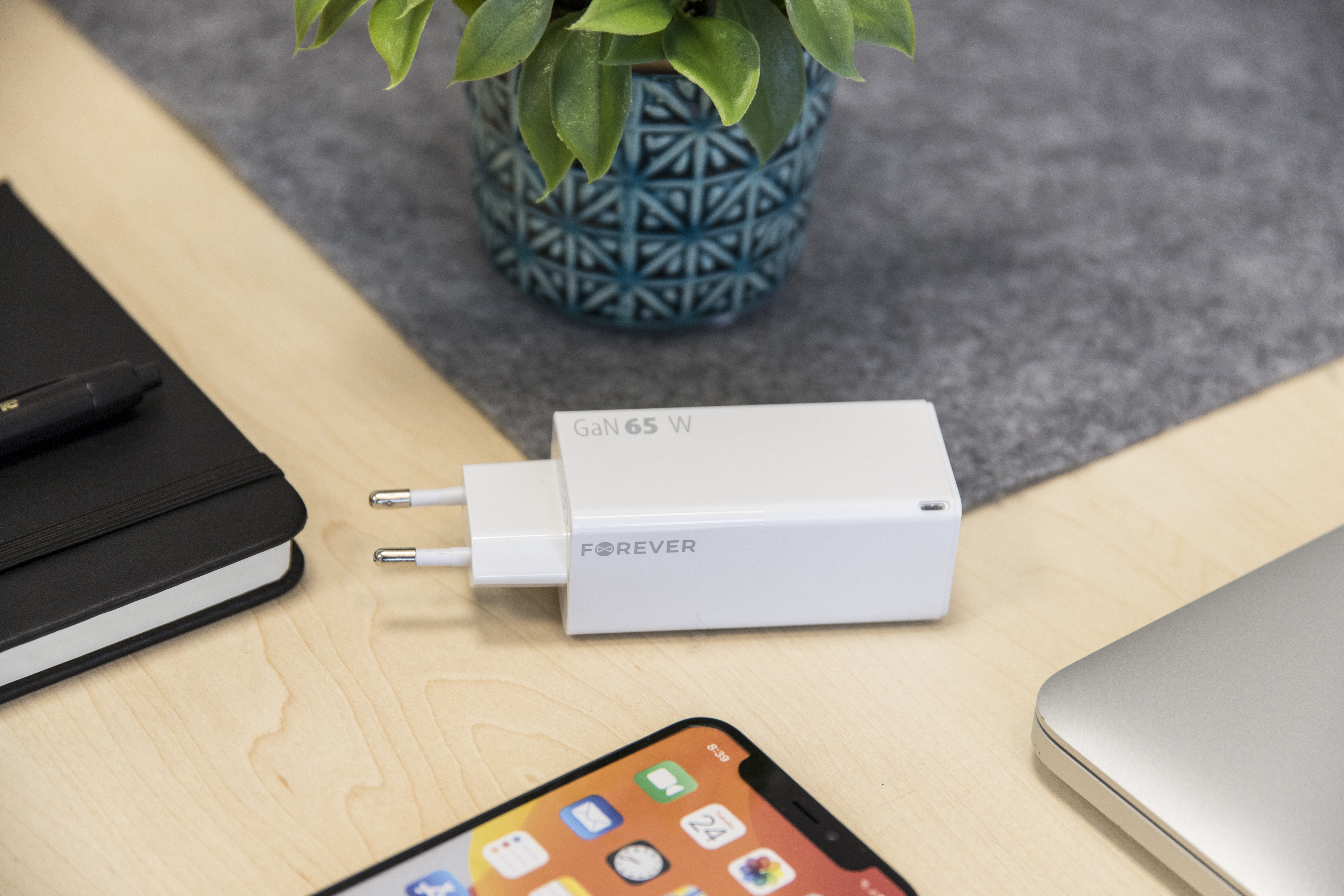 GaN CHARGER FROM CORE
GaN technology revolutionised the world of chargers just recently. For this reason, there are still few companies offering it. Such brands include CORE. The white GaN charger from CORE has a power output of 65W. This means it will charge most laptops, tablets or speakers without a problem. Despite its high power, the device is very lightweight. 141g is surprisingly good, especially when compared to heavy laptop power supplies.
CORE charger has two output ports – classic USB and USB type C. They allow you to quickly charge two smartphones at the same time. The device also supports the most popular fast charging technologies – Power Delivery and Quick Charge 3.0.
An interesting element used by CORE is the red light. On the one hand, it indicates that the charger is operating correctly. On the other hand, it does not generate the bright green light found in most chargers. This feature is particularly important for people who have trouble falling asleep.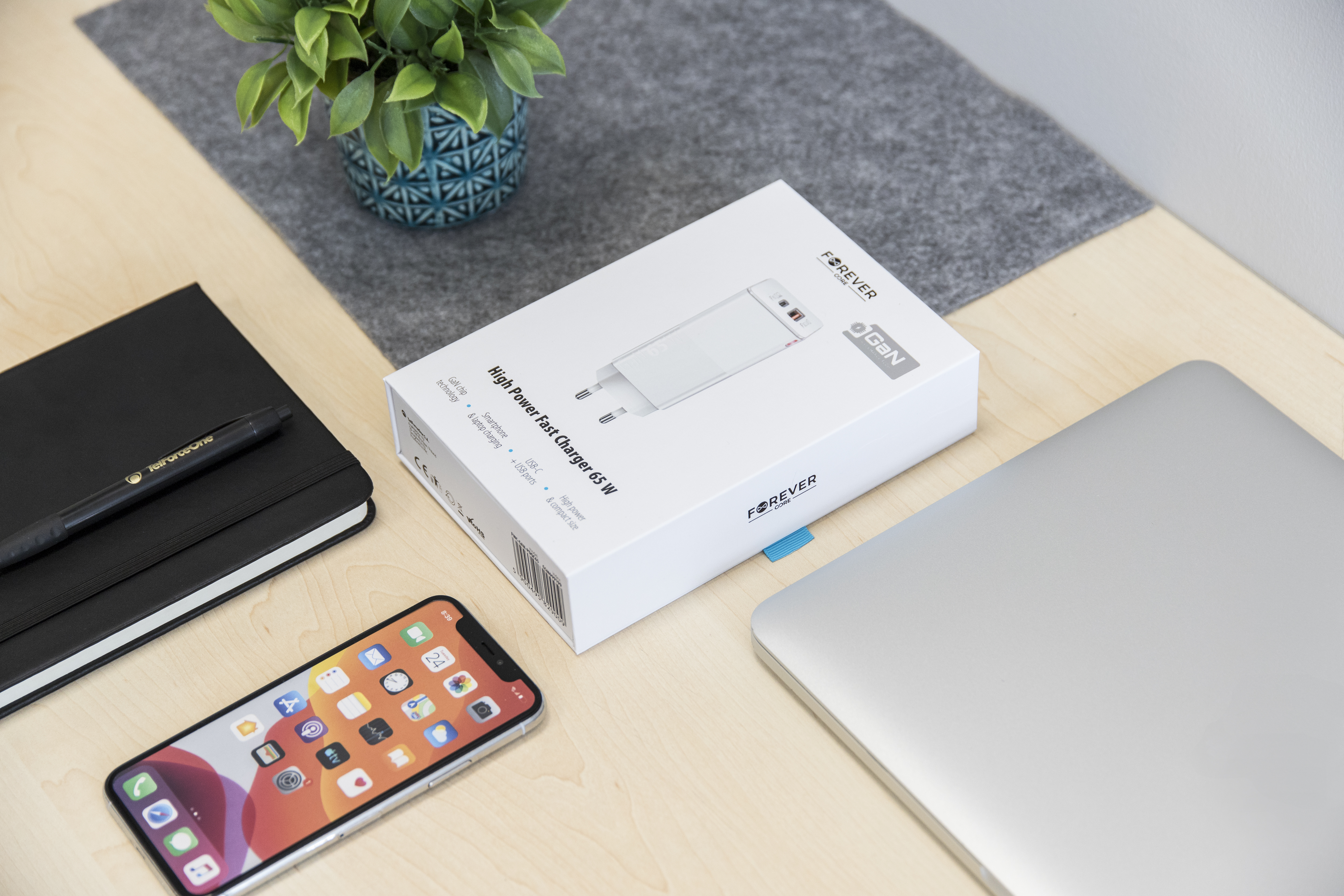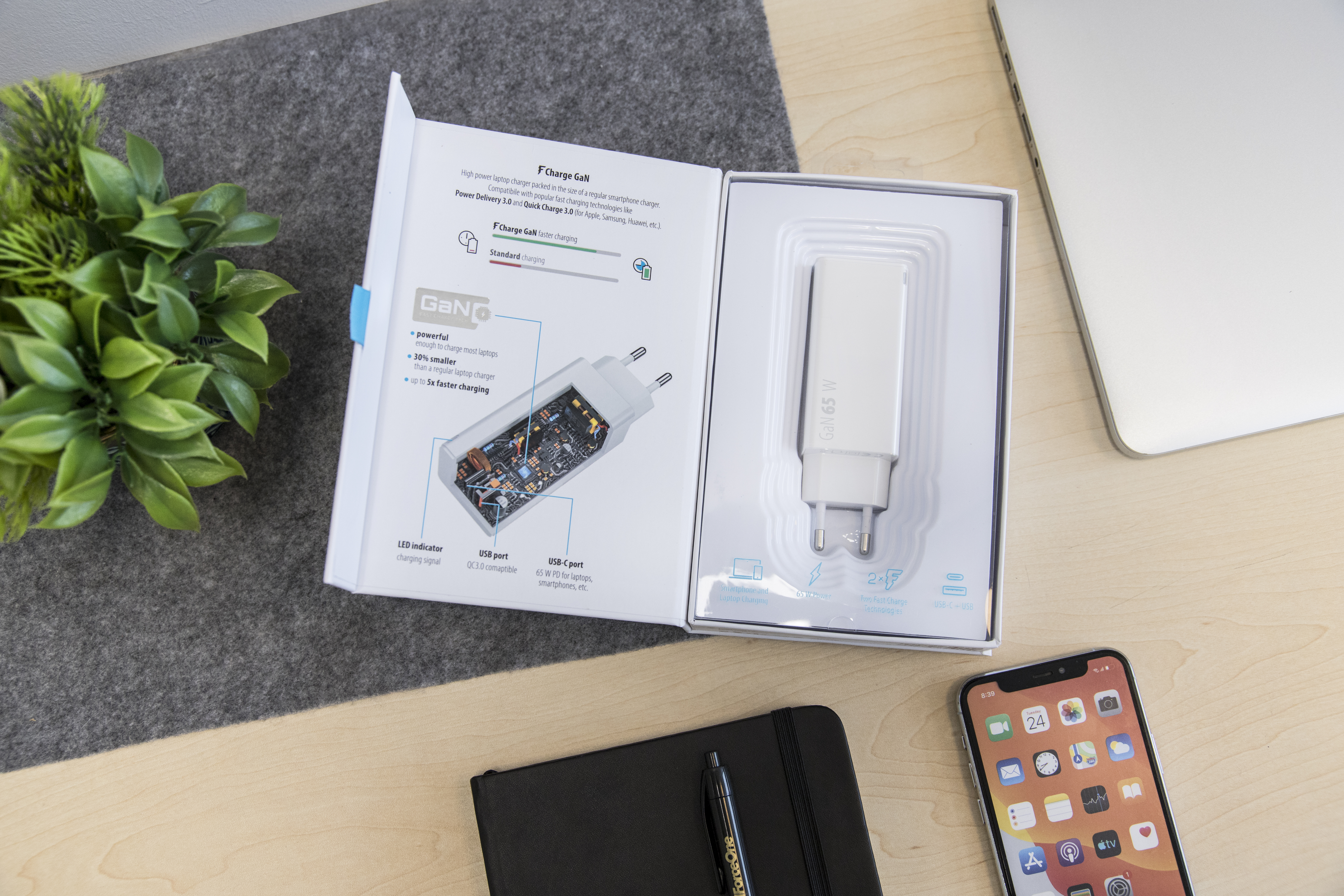 ADVANTAGES AND DISADVANTAGES OF GaN CHARGERS – A BRIEF SUMMARY
Is a GaN charger really worth it? We have done a brief summary of the pros and cons of the new charging technology for you.
Pros:
Universal charger. A GaN charger will charge your laptop as well as your phone, speaker or tablet.
Small charger. GaN is much smaller than a laptop power supply. It also lets you forget about regular phone chargers.
Green. Thanks to its high-quality materials and low energy loss, a GaN charger is more environmentally friendly than an ordinary silicon-based charger.
Fast phone charging. The high power of the charger ensures fast charging of up to two smartphones at once. GaN supports fast charging technologies such as QC or PD.
Charger for travelling. The GaN charger can be used in most countries. It is compatible with sockets from 100 to 240V.
Relatively cheap. A 65W GaN charger costs around PLN 130. Is that a lot? Buying a power supply for a laptop is an expense of around PLN 80-150. The simplest smartphone chargers cost around PLN 20-30. The GaN charger combines a laptop power supply and a high-quality phone charger. In spite of appearances, the price of PLN 130 is not exorbitant.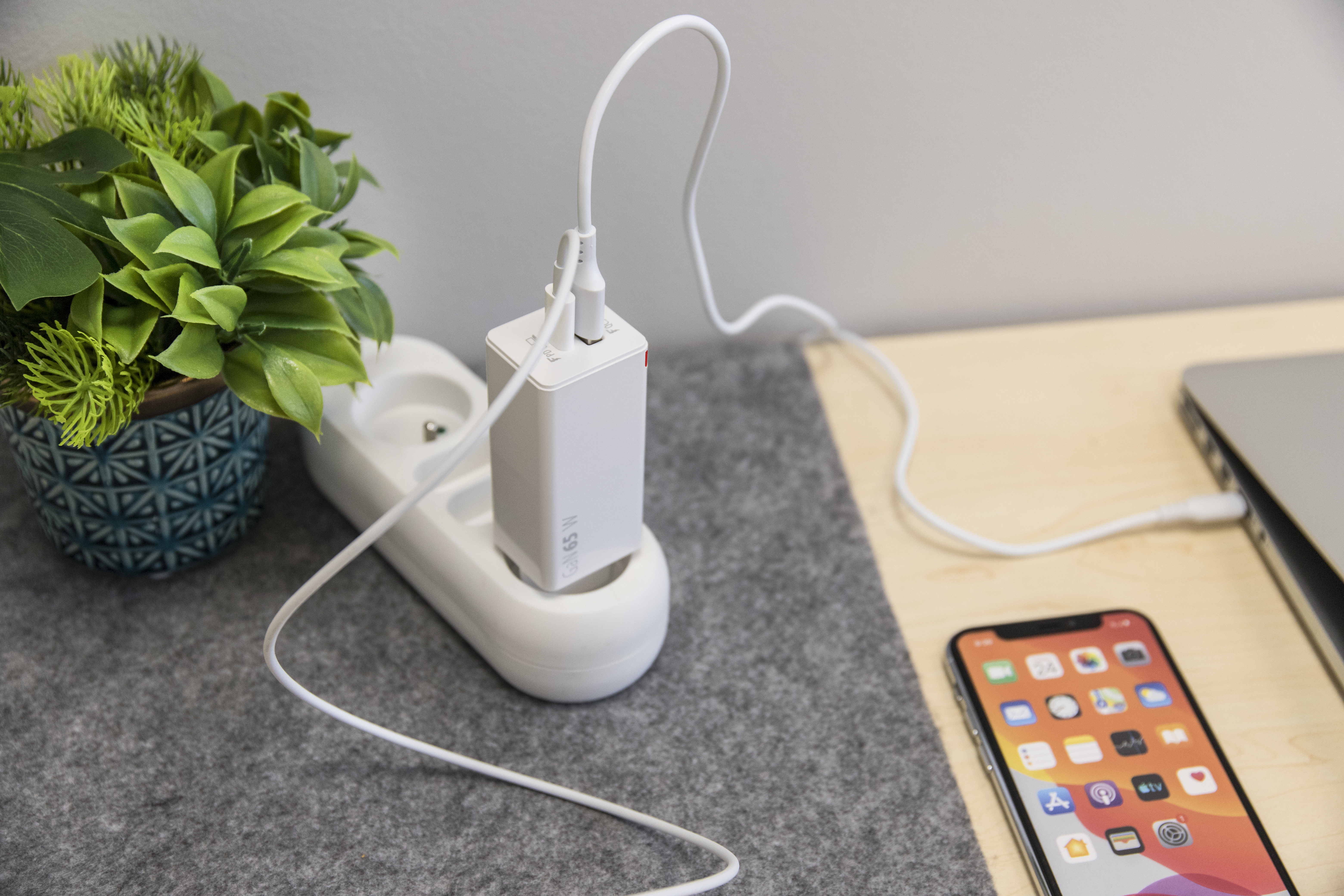 Cons:
Need to buy a special cable. Even the best charger is of no use if it is not connected to the right cable. For more information on this topic, see our post: CORE, or the ins and outs of fast charging
Is it worth investing in a GaN charger? We leave the answer to this question in your hands.
You will find the GaN charger in selected RTV/AGD online stores.
TelForceOne, owner of the Forever CORE brand, is a part of the Polish TelForceOne S.A. Capital Group and one of the largest manufacturers and distributors of consumer electronics in Poland, as well as Central and Eastern Europe. The company's portfolio includes modern mobile solutions, consumer electronics and mobile phone accessories.