Forever ForeVigo2 SW-310 is the second, improved version of the most popular Forever smartwatch, redesigned to fit with the 2021 trends.
Smart design for every occasion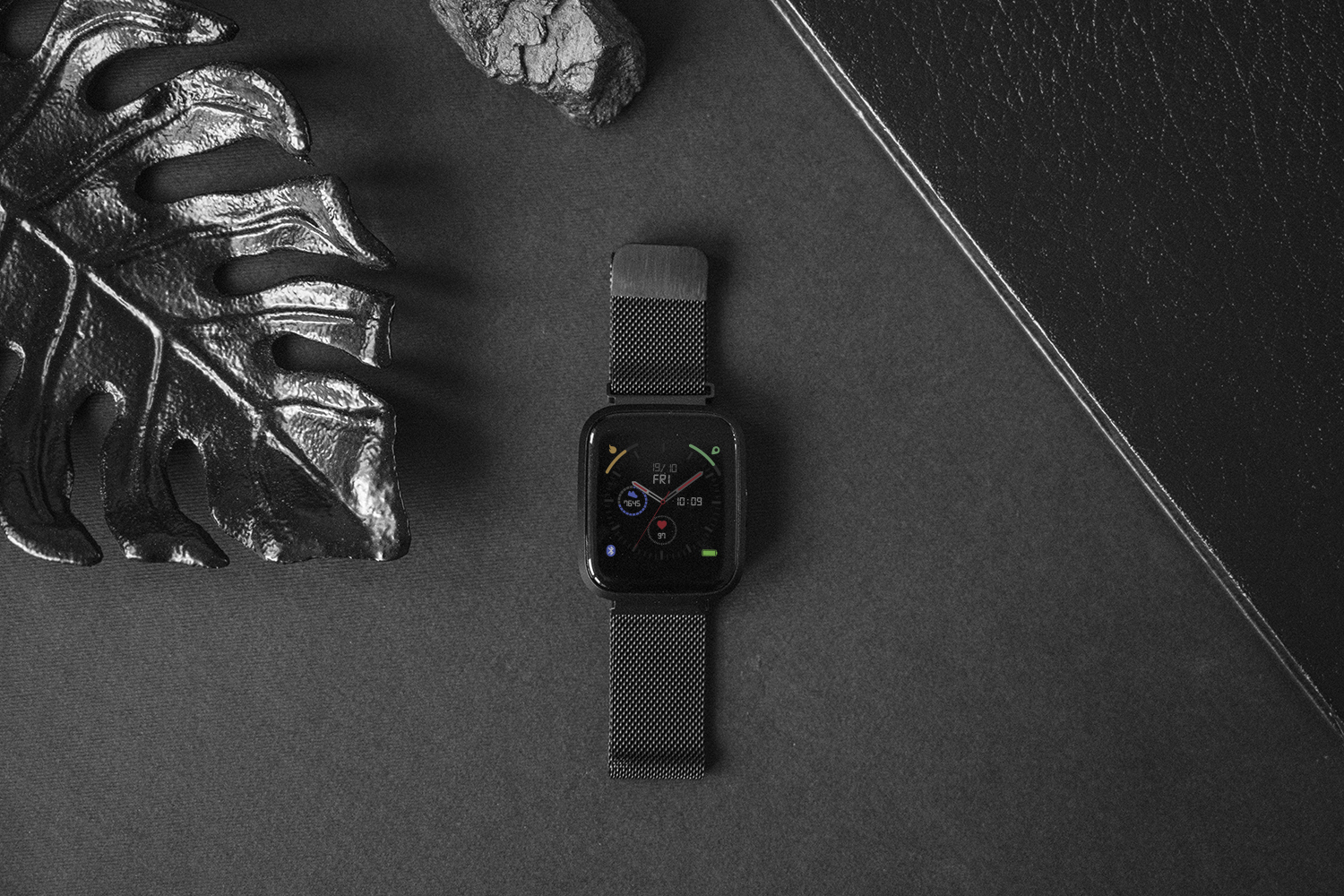 The Forever ForeVigo2 SW-310 carries on the stylish design of its predecessor, the ForeVigo SW-300. This rectangular smartwatch offers simple, yet stylish and refined design which is its key feature.
The Forever team made sure that ForeVigo2 never gets boring, and to ensure that, they give their users plenty of customisation options – we are not just talking about three colours – black, rose gold and silver – to choose from.
The key change is the unique user interface – designed by Forever. Polish designers took care of the device's menu and created a variety of static and dynamic watch faces.
This feature is paired with the dedicated Forever Smart app, which you can use to choose and upload new faces to your watch. What is more, the free app also gives you access to watch brightness control and screen wake time after activating the watch with the button and wrist movement. The app is of course compatible with Google Fit and Apple Health.
The system is one thing – but what about other things? Every ForeVigo2 smartwatch comes with two interchangeable straps, which make it perfect for every occasion. The first of them – silicone strap, will be a great choice for travelling and workouts, since it is very pleasant to the touch and easy on the skin. It is easy to clean, durable and replaceable.
The other one is a metal bracelet with a convenient magnetic lock, which will go well with more elegant outfits – it won't look out of place at a business meeting or another outing, and it will be a perfect change if you ever get bored with the default option.
READ ALSO: Forever Forevive2 SB-330: still round with even more style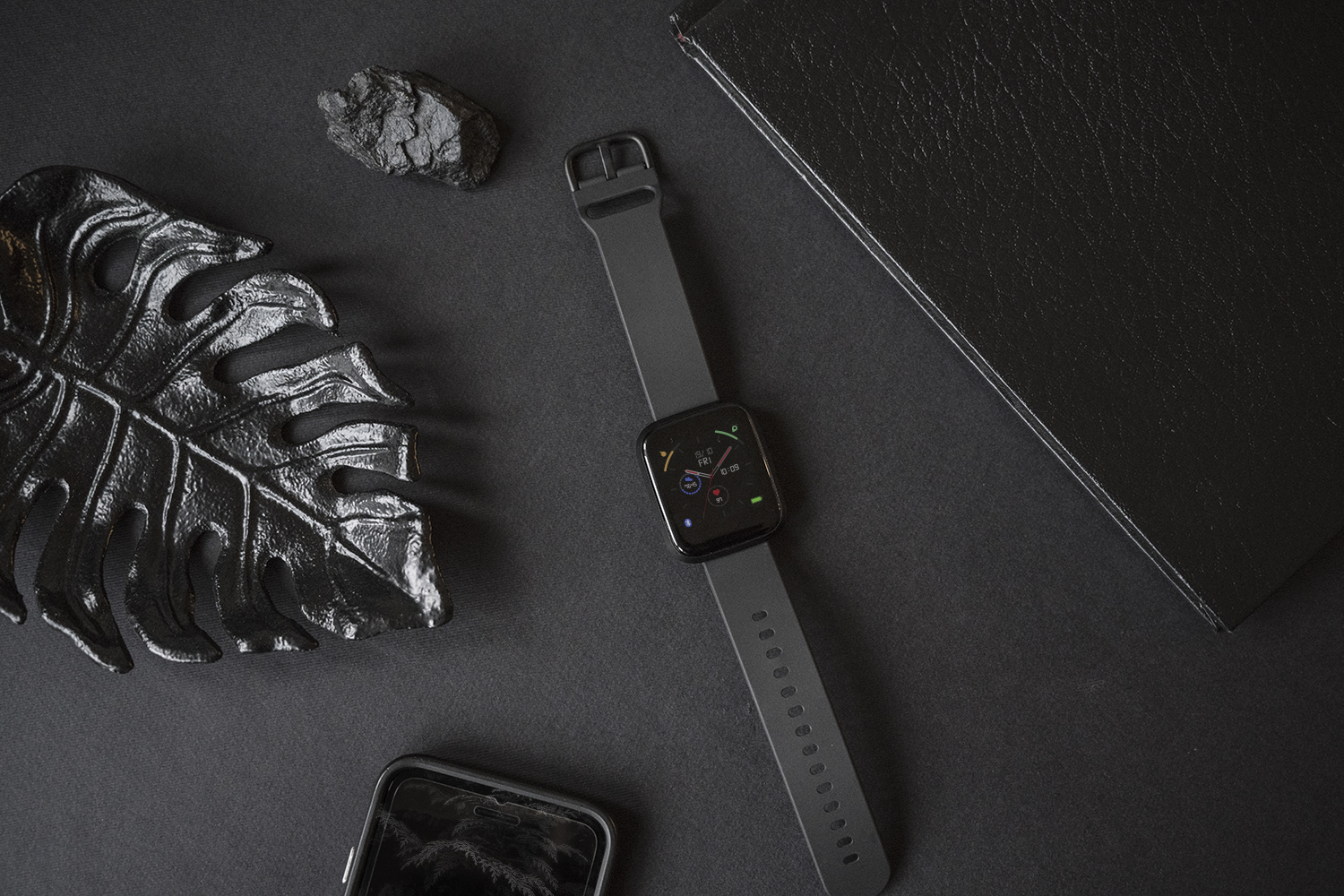 New quality
Speaking of straps, the silicone strap shipped with ForeVigo2 is made of a new material, which is characterised by look, feel and quality similar to the straps used by the flagship smartwatches on the market. Want to feel the difference? Just put it on your wrist.
You will also notice how smooth everything runs, all thanks to a powerful but power-efficient Realtek chipset. The device communicates wirelessly using state-of-the-art Bluetooth 5.0 module, which ensures better connectivity and faster data transfer rate. The larger 1.4-inch square display, which fills a larger area, also does not look out of place.
What is more, ForeVigo2 offers IP68 protection – your new smartwatch will be both dust- and waterproof, and its display is protected with 2.5D tempered glass. The rounded corners of the glass not only look great, but also ensure higher durability. Right next to the screen, on the right, you'll find a physical, intuitive button used to turn the device on and off and go to the main menu.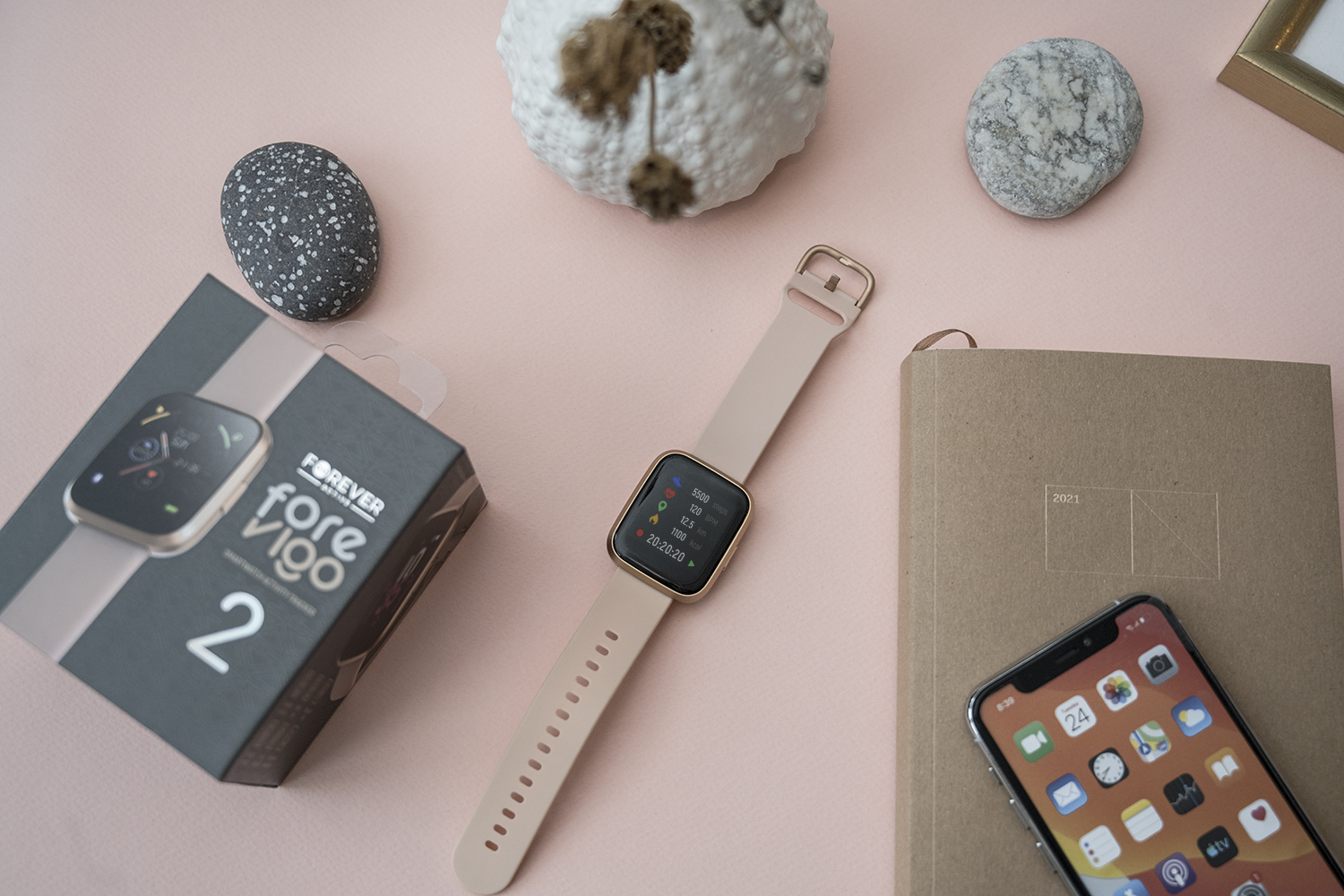 Total control
ForeVigo2, SW-310 lets you control music played on your phone during a workout or while riding on a crowded bus. You don't have to fish your smartphone out of your pocket every time you want to switch a song. The built-in rechargeable 180 mAh battery offers enough power for up to 10 days without having to recharge In reality, this means that you have to charge your watch only three times a month, and when you have to do it, going from 0 to 100% will take you just 2 hours.
READ ALSO: Smartwatch for a child – a tough choice?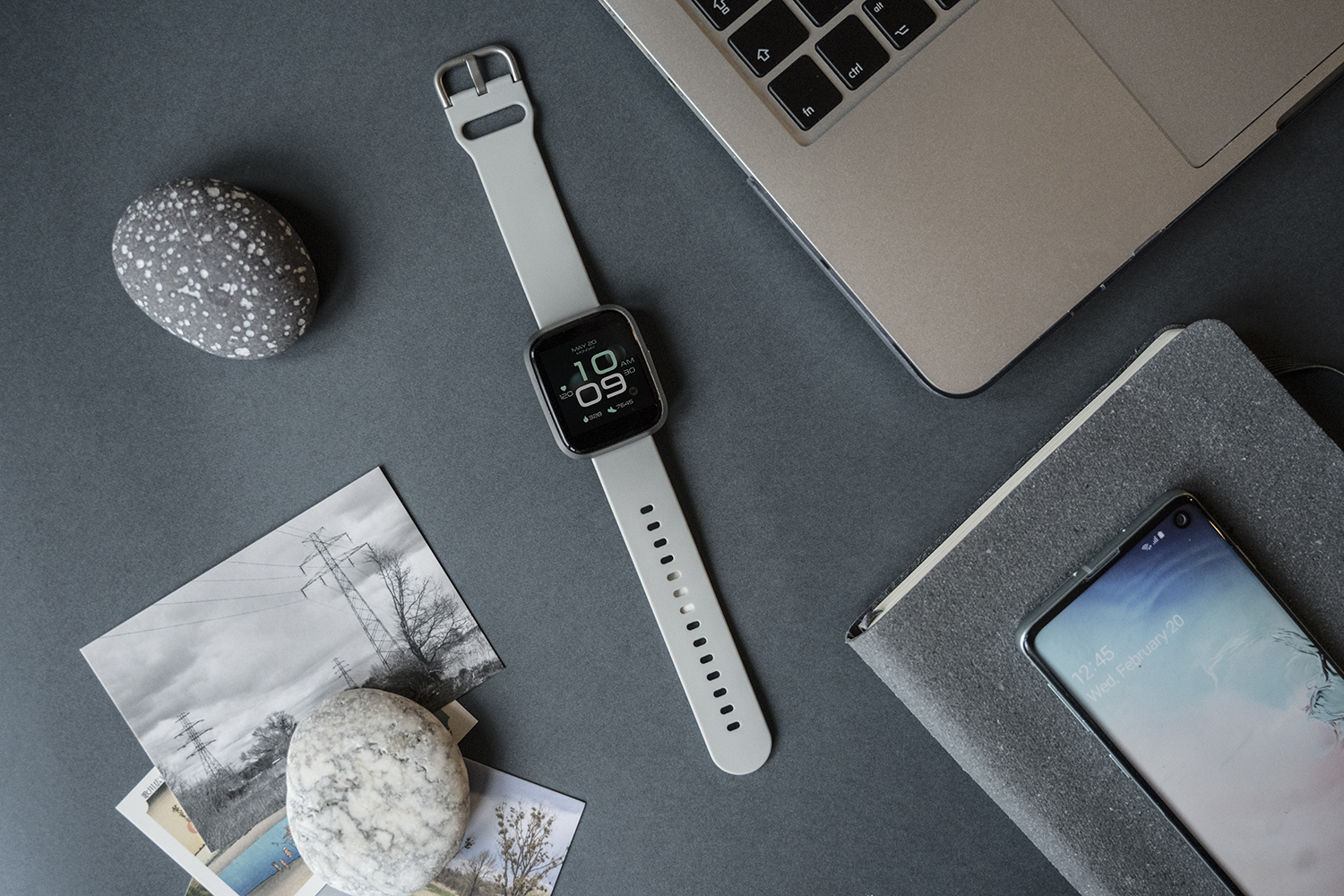 Your personal trainer
Style and build quality do not a good smartwatch make. ForeVigo2 is a great everyday device even for the more athletic types.
The sensors built into ForeVigo2 record physical activity, while its advanced operating system enables workout data analysis. It can track activities such as walking, running, cycling, climbing, treadmill running or swimming. Its IP68 rating means that showering or even swimming with the watch will never be a problem.
The device also measures your heart rate throughout the day, offering you daily, weekly and monthly statistics – this way you can track your heart rate before, during and after your workout. There is a built-in pedometer, odometer and burned calorie tracker. The smartwatch will also come in handy for analysing your sleep, which is essential to recover after a hard workout.
ForeVigo2 is perfect companion for your runs, pool activities, gym workouts and hikes – it is your personal trainer, who will go wherever you go and motivate you to exercise.
Forever ForeVigo2 SW-310 – an affordable smartwatch
Forever ForeVigo2 SW-310 is available at a price of 249 PLN – this makes it one of the most interesting smartwatches available for less than 330 PLN on the market.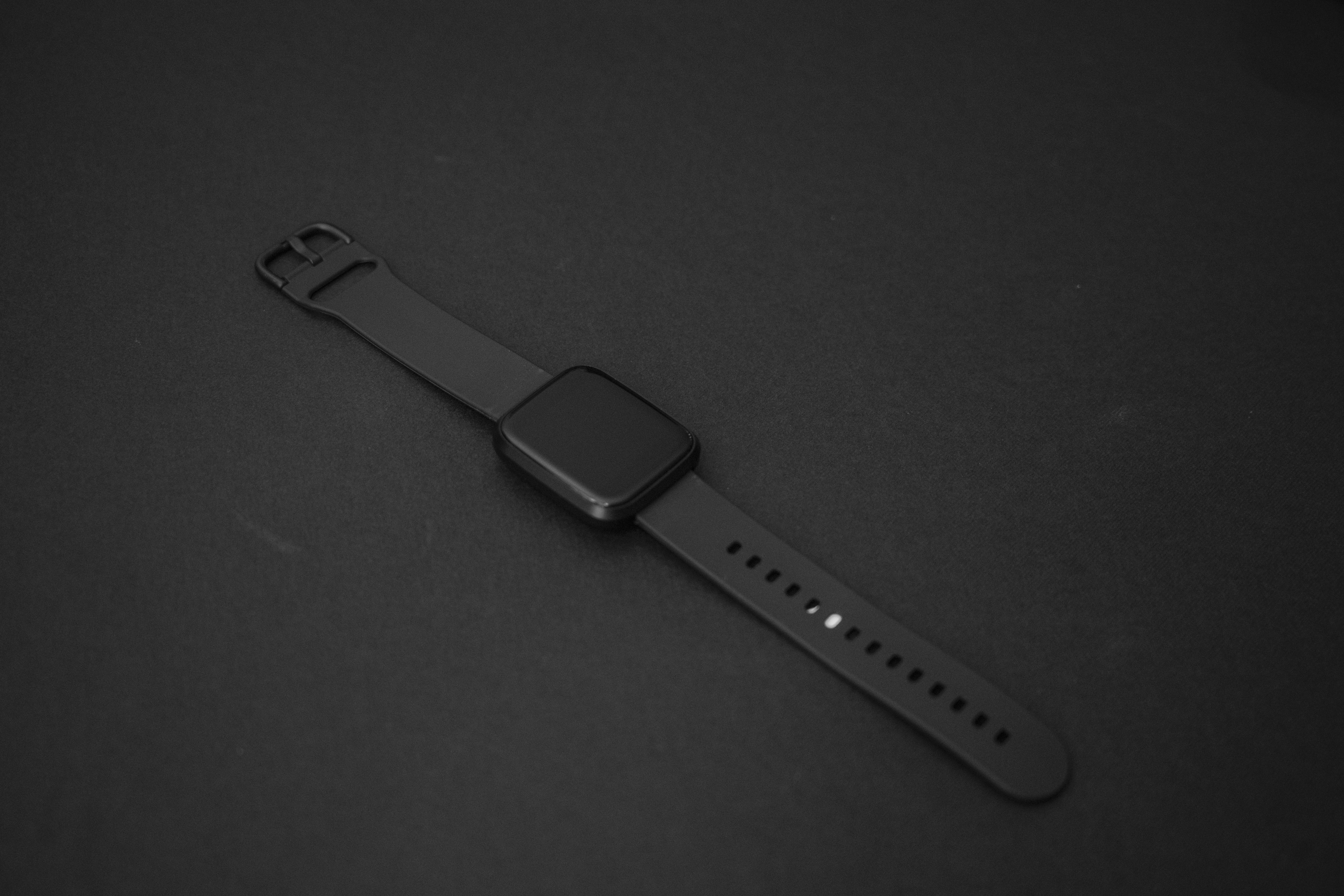 All products are available in selected RTV/AGD online stores and in the Teletorium chain throughout the country.
TelForceOne, owner of the Forever brand, is a part of the Polish TelForceOne S.A. Capital Group and one of the largest manufacturers and distributors of consumer electronics in Poland, as well as Central and Eastern Europe. The company's portfolio includes modern mobile solutions, consumer electronics and mobile phone accessories.