The gaming market is constantly growing and there are more and more new players. Nowadays almost every second Pole (both men and women) plays computer games [1]. Where there's demand, there's supply. The Internet is full of colorful equipment designed to convince fans of CS, The Witcher or Cyberpunk. Today we will tell you about the basics of assembling the equipment, the most important features of mice, keyboards and headphones and… about the extras that you should definitely give up on while buying gaming starter kit if you want to save some money. Let the game begin!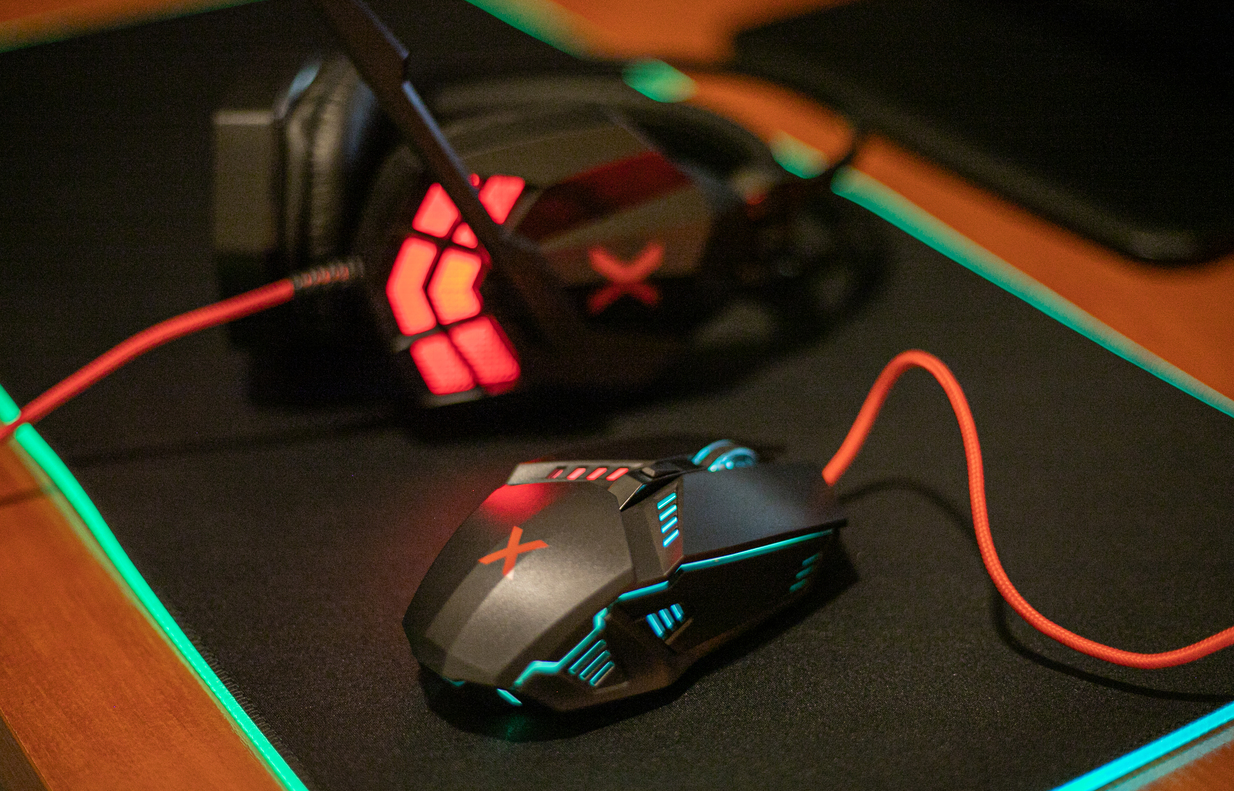 Why buy a gaming starter kit?
Some people starting their adventure with gaming wonder if buying an additional keyboard or mouse makes any sense at all. Isn't a good mouse pad enough under a rodent that already dwells in the house? Is an ordinary keyboard not enough to play CS?
It depends… on your ambitions. Gaming equipment usually differs significantly from the equipment we use at home or at work. It is designed to receive signals as quickly as possible during gameplay. After all, even a half-second delay in the decisive shot can make a huge difference, right?
Luckily, a gaming starter kit doesn't have to be expensive. You just need to figure out what specifications to pay attention to and what features you can do without while maintaining the most important functionalities.
a must-have rodent in a gaming room
Gaming mouse is the basis of a decent gaming kit. Although most people who own a PC also have a mouse, it is not always suitable for top-level games. Why? What is the difference between a gaming mouse and a regular one and what should you take care of when equipping your gaming room with a gaming rodent?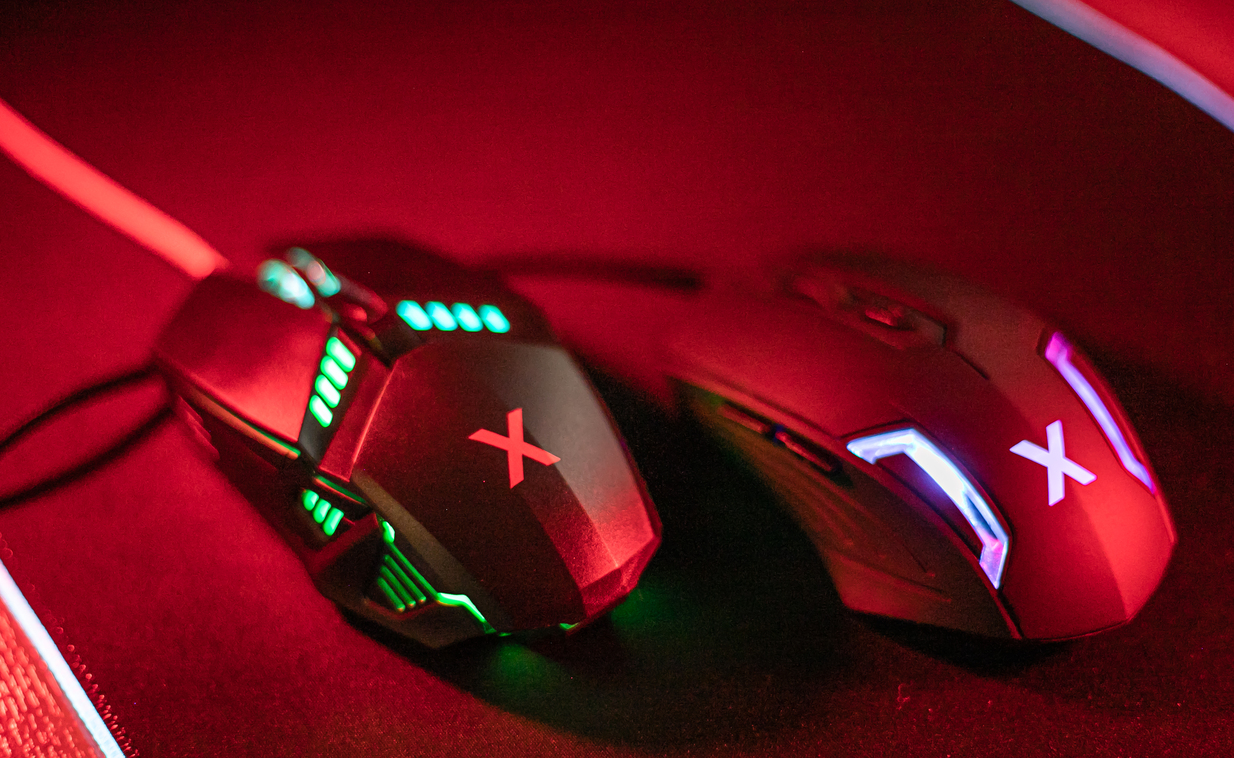 What to look for in a gaming mouse?
1. Contoured shape and anti-slip finish. At first glance, gaming mice are not the same as "ordinary" ones. First of all, they're shaped differently. Manufacturers also invest in special anti-slip finishes. In the key moments, they may determine the speed of your movement and the precision of your shot.
2. High and adjustable resolution (DPI). Resolution is, in simple terms, the movement your cursor makes on the screen as you move your desk mouse by 1 inch. The higher the resolution of your mouse, the smaller the movements you have to perform to get to the right spot on the screen. For remote work, it will probably suffice to use a mouse with a resolution of around 800 DPI. When assembling your gaming kit, you should start with a resolution of at least 2000 DPI, especially if you play FPS (first person shooter) games. To put it briefly:
High resolution mouse = smoother cursor movement = more precise character movement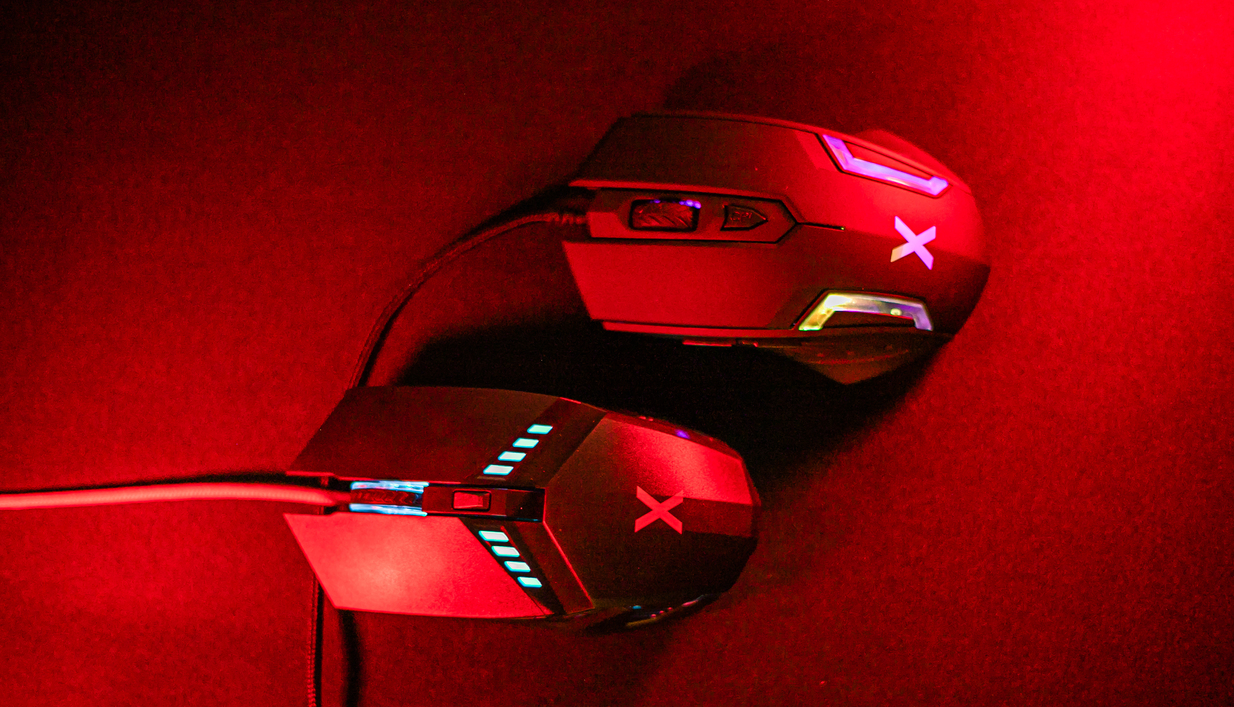 Gaming mouse – what can you give up on?
1. Wireless devices. A mouse "with a tail" is not only cheaper, but often simply a better option, because it provides a faster response time. Cable is a guarantee of high-speed signal transmission, and fractions of seconds may be the decisive factor in determining who would win the game.
2. Additional buttons. It's true that programming movements can make gameplay easier, but is it really worth spending extra money just to program dozens of them? Consider if a few basic combinations, which you will find in regular gaming rodents, are not enough for you.
3. Expensive sensors. In mice you will find 2 types of sensors – laser and optical. Laser mice have lower sensitivity, but they've got plenty of advantages, too. They can work on a variety of surfaces, and they won't lose their tracking when you pull a mouse away from the table in a fit of excitement. So it's worth saving a little money by buying a mouse with a cheaper, optical sensor.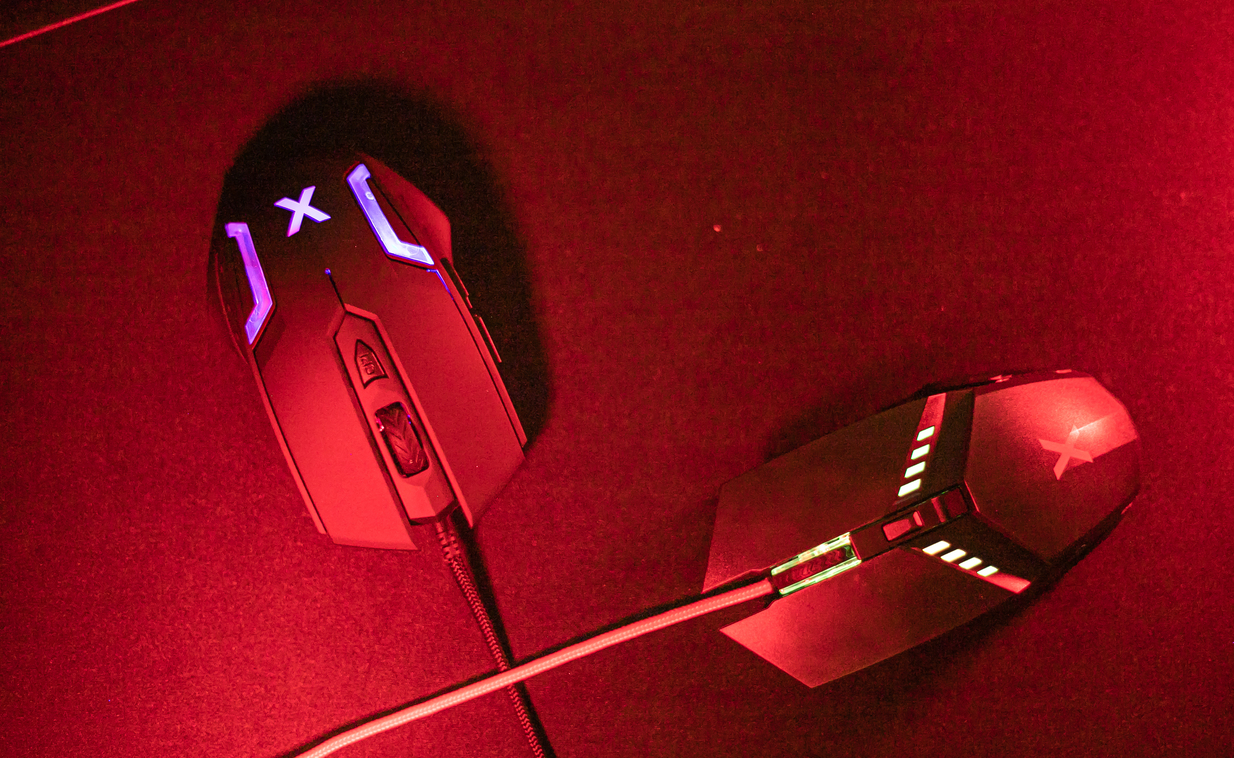 Which gaming mouse should I choose?
Taking into account the value for money we recommend wired gaming mouse Maxlife MXGM-300. Variable DPI in the range up to 2400 will provide smooth character's movements, but also fast reactions when shooting. In short, for the price of about 30 PLN you will get everything you need when starting your adventure with gaming.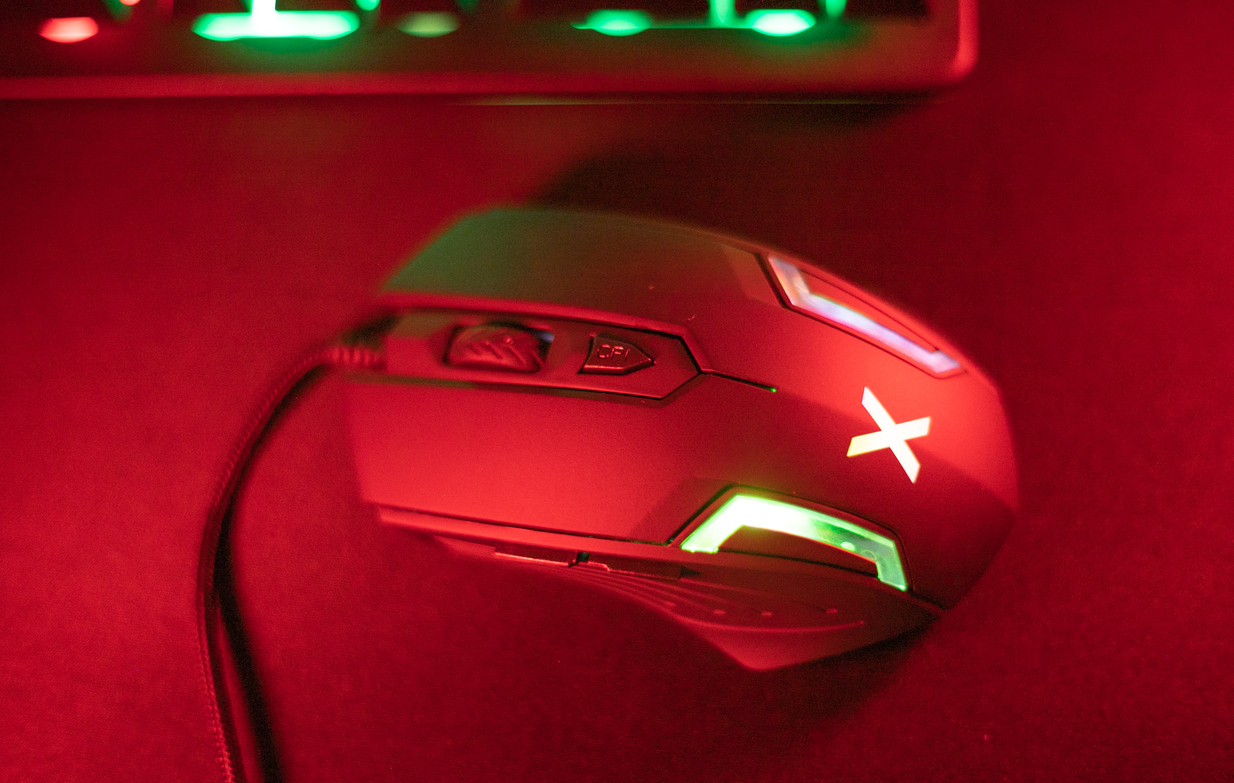 If you're considering buying a gaming starter kit, you probably don't need a 300 PLN keyboard. Chances are you won't use the features offered by it at all and the quality of your game won't be enhanced by colorful RGB lighting. So what should you look for when buying a gaming starter kit?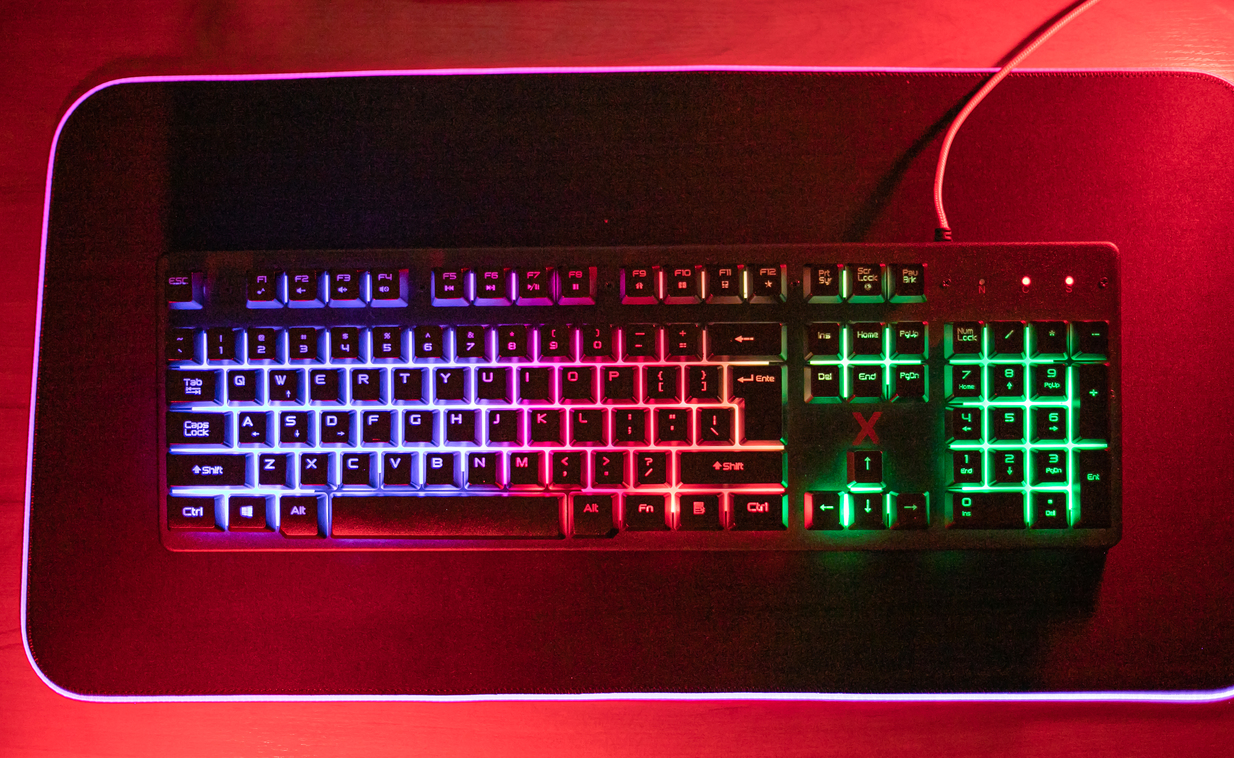 Gaming keyboard for beginners – what should be taken into account?
1. Adjustable keyboard height. The keyboard is one of the basic gaming accessories. Its task is not only to register your movements as quickly as possible, but also to provide you with proper comfort. Sometimes it is worth paying extra several dozen PLN to be able to effectively use your abilities during long hours of gaming.
2. Anti-ghosting function. A basic gaming keyboard function. Its purpose is to register all the keys you press, even if you press them simultaneously. Hard to work with a keyboard that only registers part of your movements, right?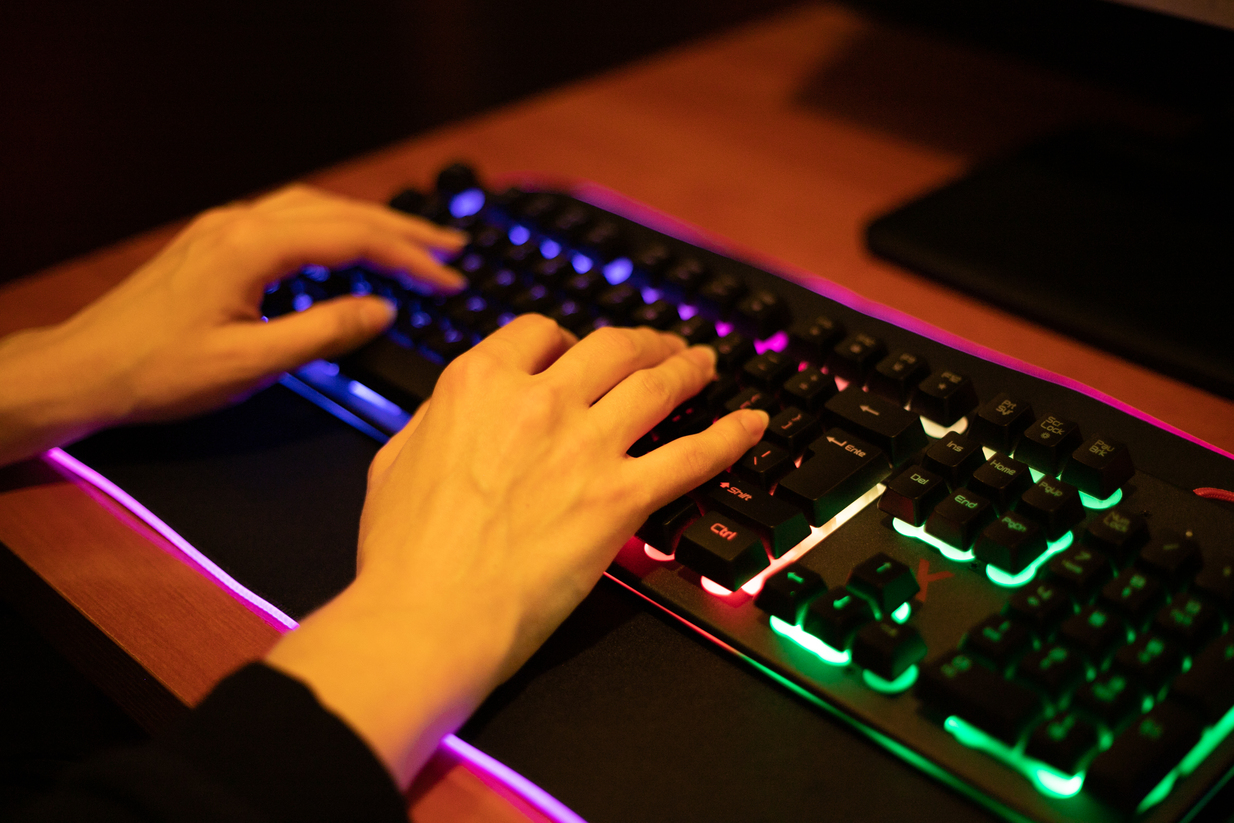 Gaming keyboard for beginners – what can you give up on?
1. Expensive mechanical keyboards. On the market you will find 2 types of keyboards – mechanical and membrane. The first ones are definitely more expensive and work well for advanced players. When buying a gaming set for beginners, it is worth saving a few hundred bucks by getting a membrane keyboard. It provides much quieter usage – especially handy for all Night Owls.
2. Waterproof. A waterproof keyboard will not improve your performance. In fact, simply getting a cup with a lid to protect your keyboard from flood damage will put extra money in your pocket.
3. RGB lighting. Interesting "bells and whistles" that make a gaming room look epic. Will it affect the quality of the game? Absolutely not. If you're looking for a keyboard for beginner, it's safe to forgo the multi-colored LEDs and opt for cheaper, single-color lighting. That way, you'll be able to afford the better specifications of the device itself.
Gaming keyboard – our recommendation
Gaming keyboard Maxlife MXGK-200 is a budget device that is equipped with all the features that every beginner needs. Adjustable angle allows you to adapt the device to individual preferences. The anti-ghosting function ensures that none of your movements will be missed. Designers even took care of special red LEDs to distinguish Num Lock/Caps Lock/Scroll Lock keys. This color, unlike blue, will not distract your eyes in a dark room. Everything is topped with a stylish matte finish and vivid RGB backlighting. Functional keyboard for the beginning of the adventure with gaming, especially that the device can serve you for a long time. The keyboard was reinforced with a metal panel and the long cable was secured with a nylon braid.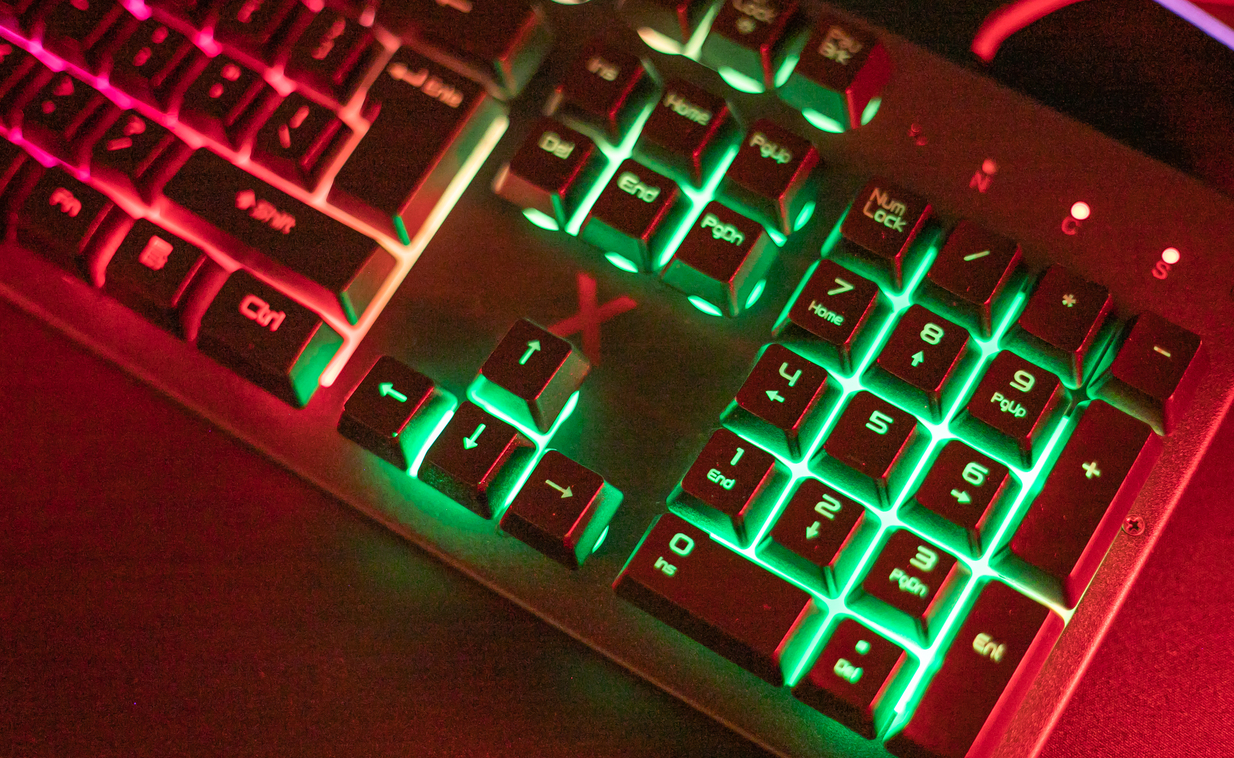 the immersion into the world of the game
Our guide for sure would not be complete without gaming headphones. They are especially important for fans of online games, who use the microphones attached to them almost non-stop. Music also helps you to better feel the atmosphere of the game. Which headset should I choose for the gaming starter kit?
Gaming headphones – what should be taken into account?
1. Over-ear headphone. Among gamers you will find supporters of different devices, but we strongly recommend over-ear headphones. They give much better sound, better soundproofing and, despite greater weight, are less tiring during long hours of playing.
2. High Frequency Response (Hz). If you are within normal hearing range, you are probably able to hear both very low and very high pitched sounds. More specifically, you can hear sounds in the 20-20 000 Hz The wider the range of your headphones, the more low and high sounds your ear will pick up while playing.
3. High microphone sensitivity (dB). The main difference between regular and gaming headphones is the microphone. It's hard to imagine online games without the ability to communicate with other team members. With a sensitivity of about -40 dB your team won't miss a single word.
4. Impedance (Ω). Relax, we are not planning to have another physics lesson. If you are curious, we invite you to look up this term on Wikipedia. Gamers may be satisfied with this simple correlation: the higher the impedance of the headphones, the lower the distortion. Unfortunately, high impedance also results in quieter sound. So what is the optimal value when buying a gaming headset for beginners? We suggest headphones with impedance of 32 Ω or above.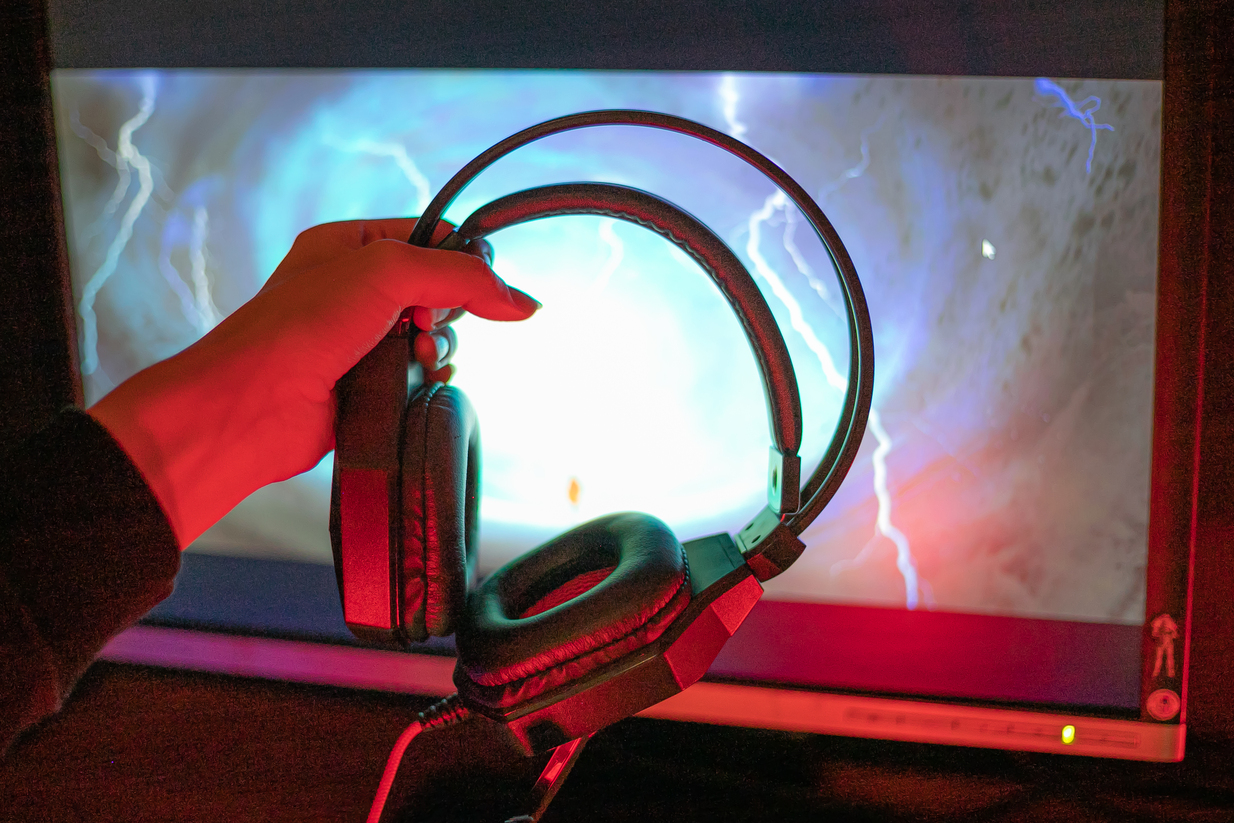 Gaming headphones – what can you give up on?
1. Connecting via Bluetooth. Once again, we're back to wireless devices, which, though they give you more freedom of movement, don't necessarily work well for gaming. They delay audio transmission and can cause interference. Wireless headphones also become useless if you forget to charge them regularly. Wired headphones seem like a good option to start with, especially if the cable is long enough and does not hinder your movements.
2. Designer casing. Designer headphones with colorful backlighting surely got 'it'. Unfortunately the appearance alone will not help you during the game. For those with a smaller budget we suggest to look for specific features, which you will find in the previous paragraphs. 😀
Gaming headphones – our recommendation.
If you are looking for a budget solution, you should definitely check out Maxlife MXGH-200 wired headphones. They are lightweight, so they will not tire you during all-night marathons. They have a 2-meter-long cable, so they will not limit you. They are equipped with a sensitive microphone (42 dB), so they will serve you during the online games. In short, good equipment for little money.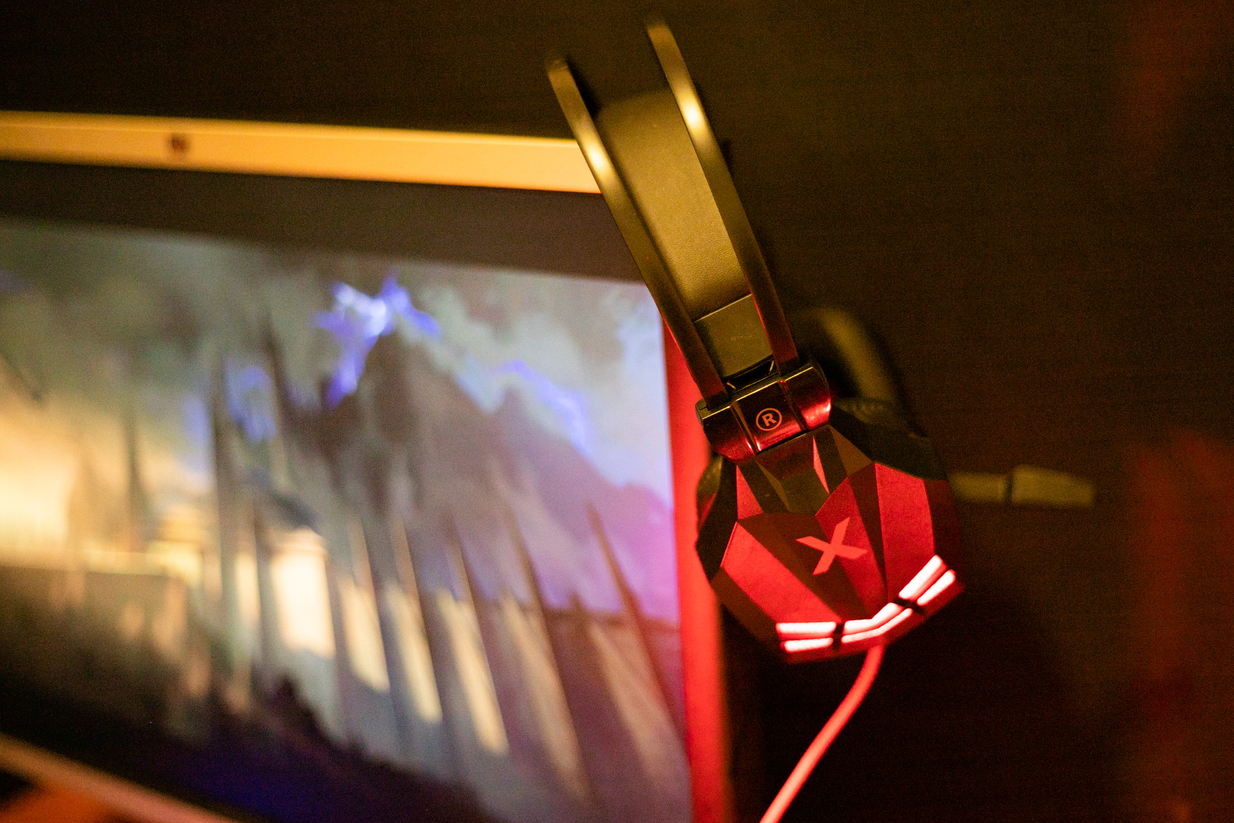 The products mentioned in the article can be found in selected online electronics and home appliances stores and in the official Forever store on allegro.pl.
TelForceOne, owner of the Forever brand, is a part of the Polish TelForceOne S.A. Capital Group and one of the largest manufacturers and distributors of consumer electronics in Poland, as well as Central and Eastern Europe. The company's portfolio includes modern mobile solutions, consumer electronics and mobile phone accessories.
[1]https://www.parp.gov.pl/component/content/article/63627:polska-branza-gier-to-dobro-narodowe-i-eksportowe