The word "lite" is almost ubiquitous. It is found on our tables (Coke Lite), sofas (PSP Lite), phones (Facebook Lite, Skype Lite). The new trend entered the world of electronics for good and won the hearts of many fans. Why? Let's take a closer look at it.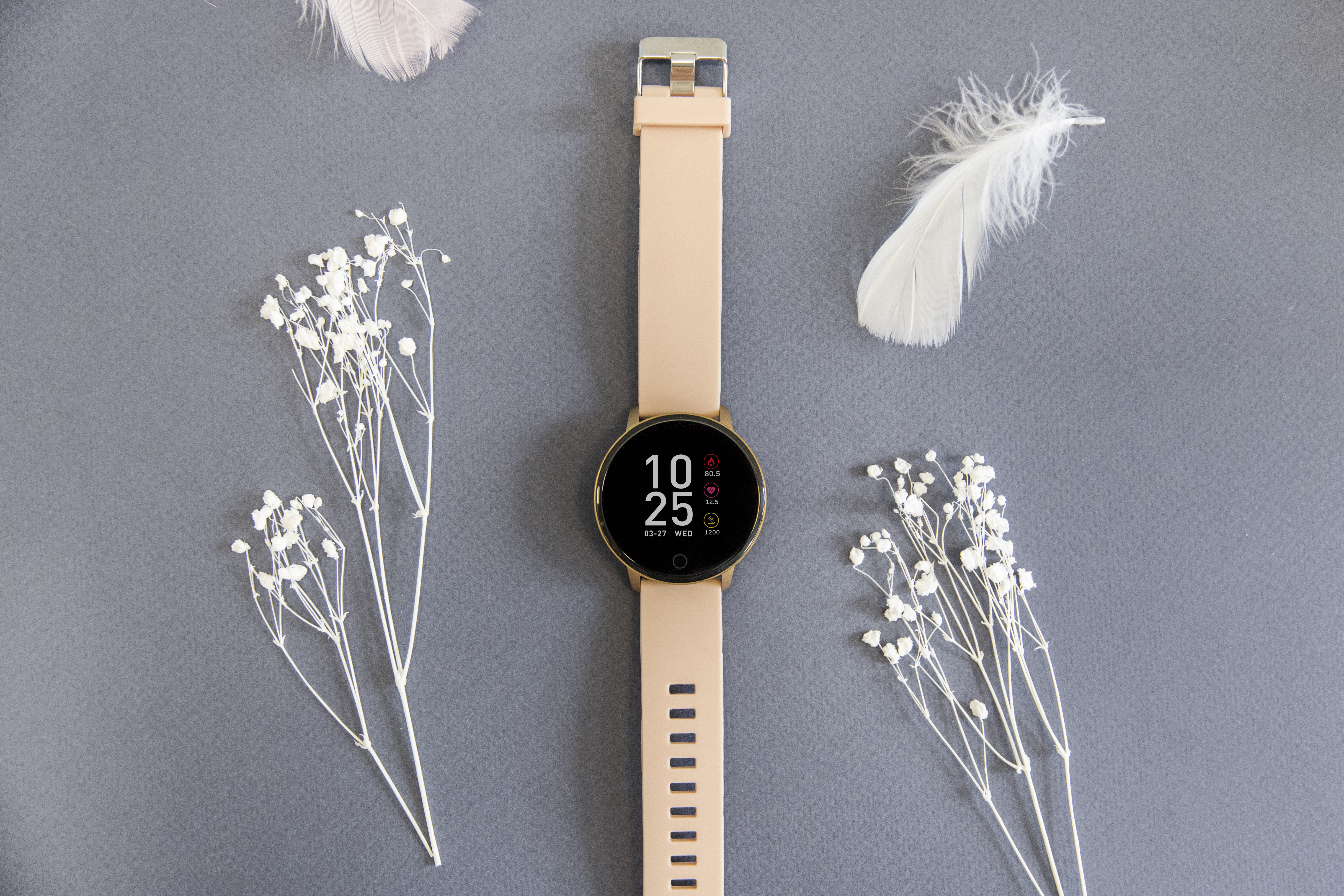 Lite what does that mean?
The word "lite" literally means "light". Initially, it was used to label low-calorie food products, and over time – also "lean" electronic equipment.
Our smartphone in the lite version will therefore be a "light" version of its predecessor. A slightly smaller cache, a slightly worse camera or screen resolution. So why are the various lite versions gaining so many fans?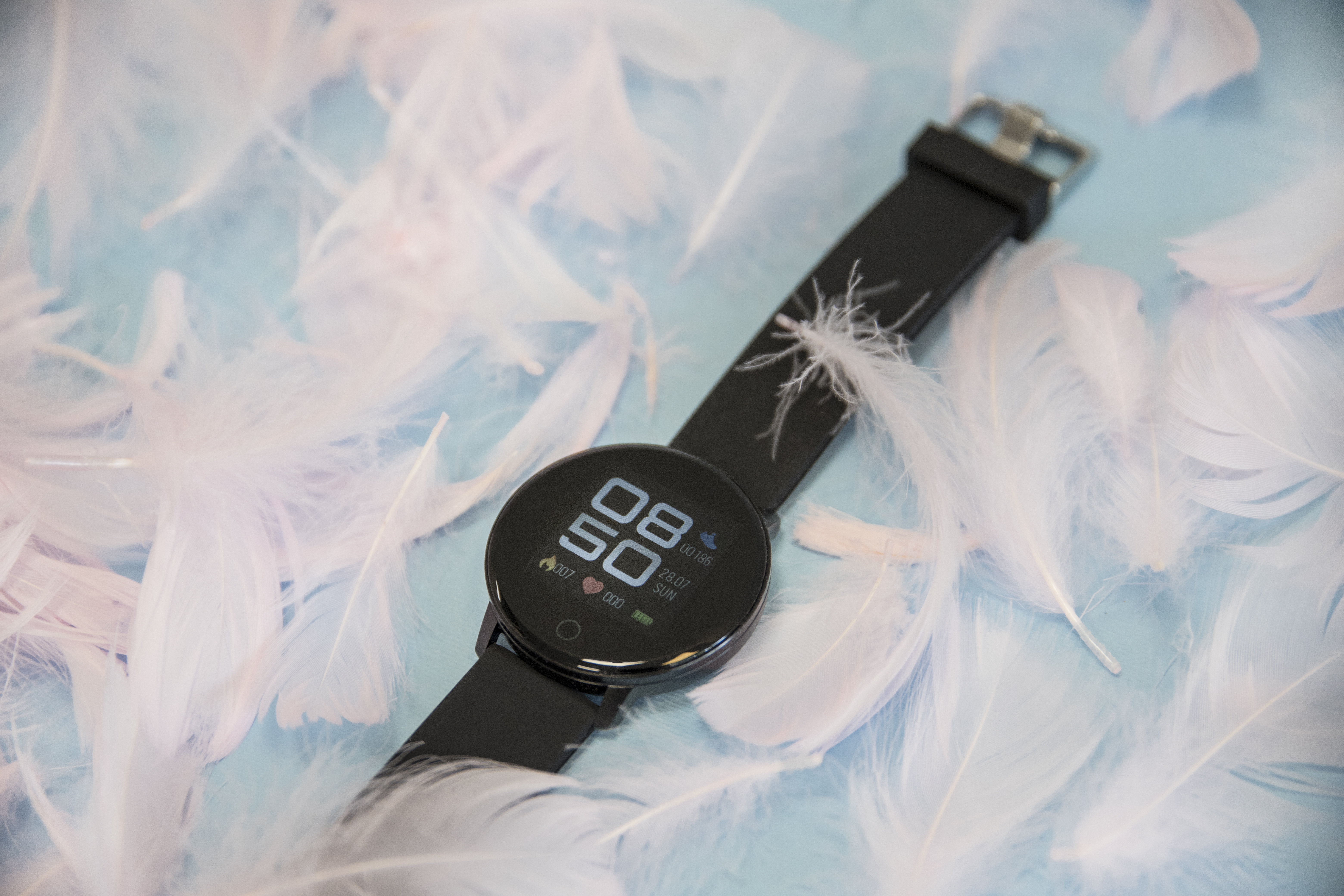 The solution for those on a budget
One of the reasons the lite versions are popular is, of course, their price. When buying devices with cheaper components or slightly less memory, we can save up to half of the price.
The term "lite" need not, however, mean an inferior product. Let us take an example here. Suppose you are buying a new phone. You care about long battery life. You are using a laptop to watch movies and series, so high screen resolution on your phone is not your priority. Buying a smartphone in the lite version is the perfect solution for you. The slimmed-down version uses less energy, so you don't have to worry about frequent charging. As you can see – it all comes down to your priorities.
YOU MAY BE INTERESTED IN: Forever Forevive2 SB-330: still round with even more style
ForeVive Lite Smartwatch – Features
Is a cheap smartwatch your priority? Do you care about basic functions that will measure your physical activity? Do you appreciate a good style? The Forever brand has created a product for customers who are aware of their needs. The ForeViveLite smartwatch, a slimmed-down version of the popular ForeVive (Forever SB-320), will be appreciated by:
– Beginner athletes. The watch has a built-in heart rate monitor, pedometer, distance measurement and calories burned counter. It will remind you of inactivity and help you achieve your goals.
– Busy people. ForeViveLite will wake you up in the morning and remind you of new messages while you work. Thanks to the smartwatch you can also monitor your sleep and improve its quality, after all, even the worst workaholics need a bit of rest.
– Lovers of good style. Are you looking for a watch that perfectly reflects your style? ForeViveLite will allow you to express yourself. Choose the colour of the watch and the perfect dial, and the whole styling will be perfectly complemented by an elegant metal case.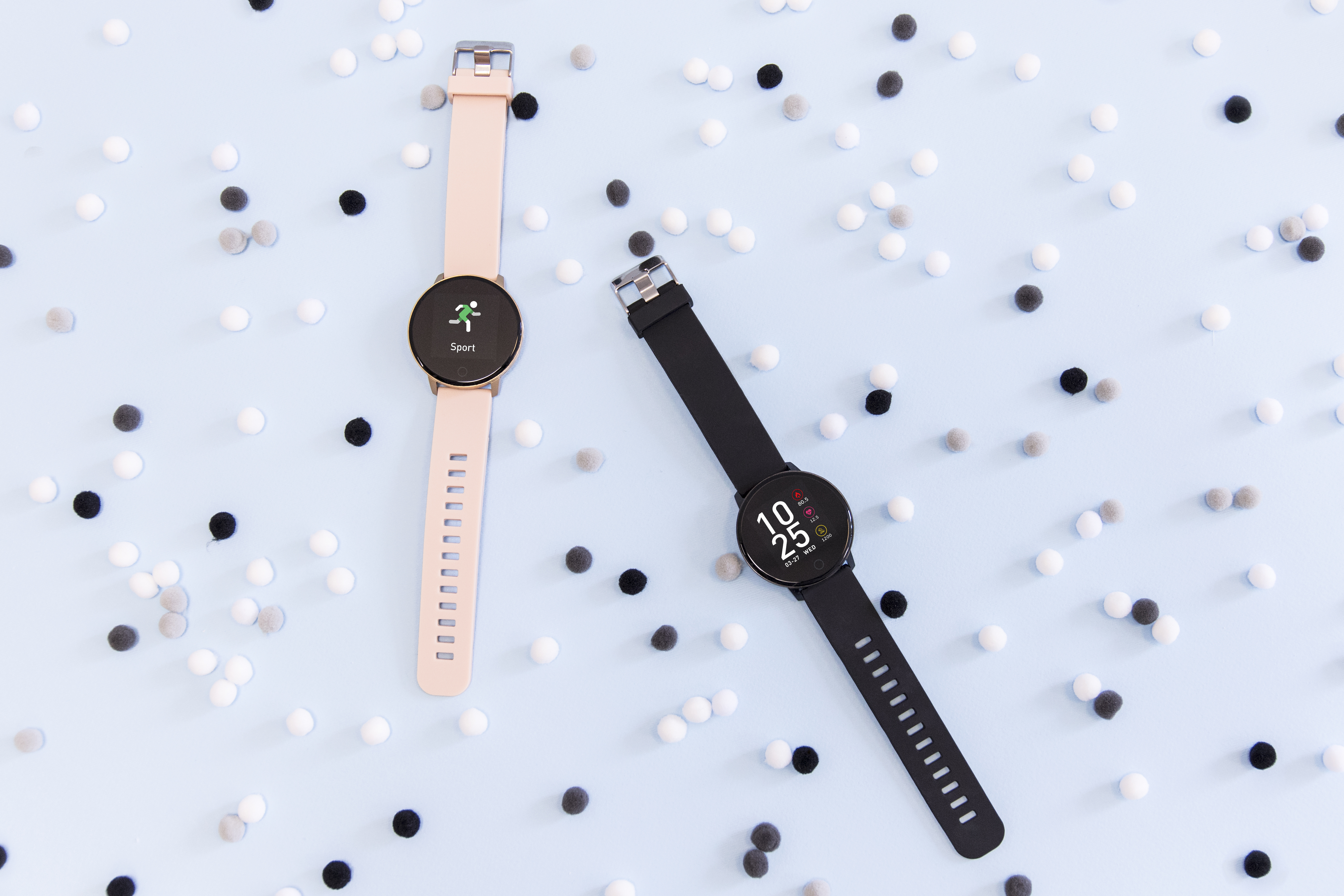 ForeVive Lite, ForeVive and ForeVive2 smartwatch – comparison
What are the differences between the 3 versions of the popular ForeVive, ForeVive2 and ForeVive Lite smartwatches by Forever?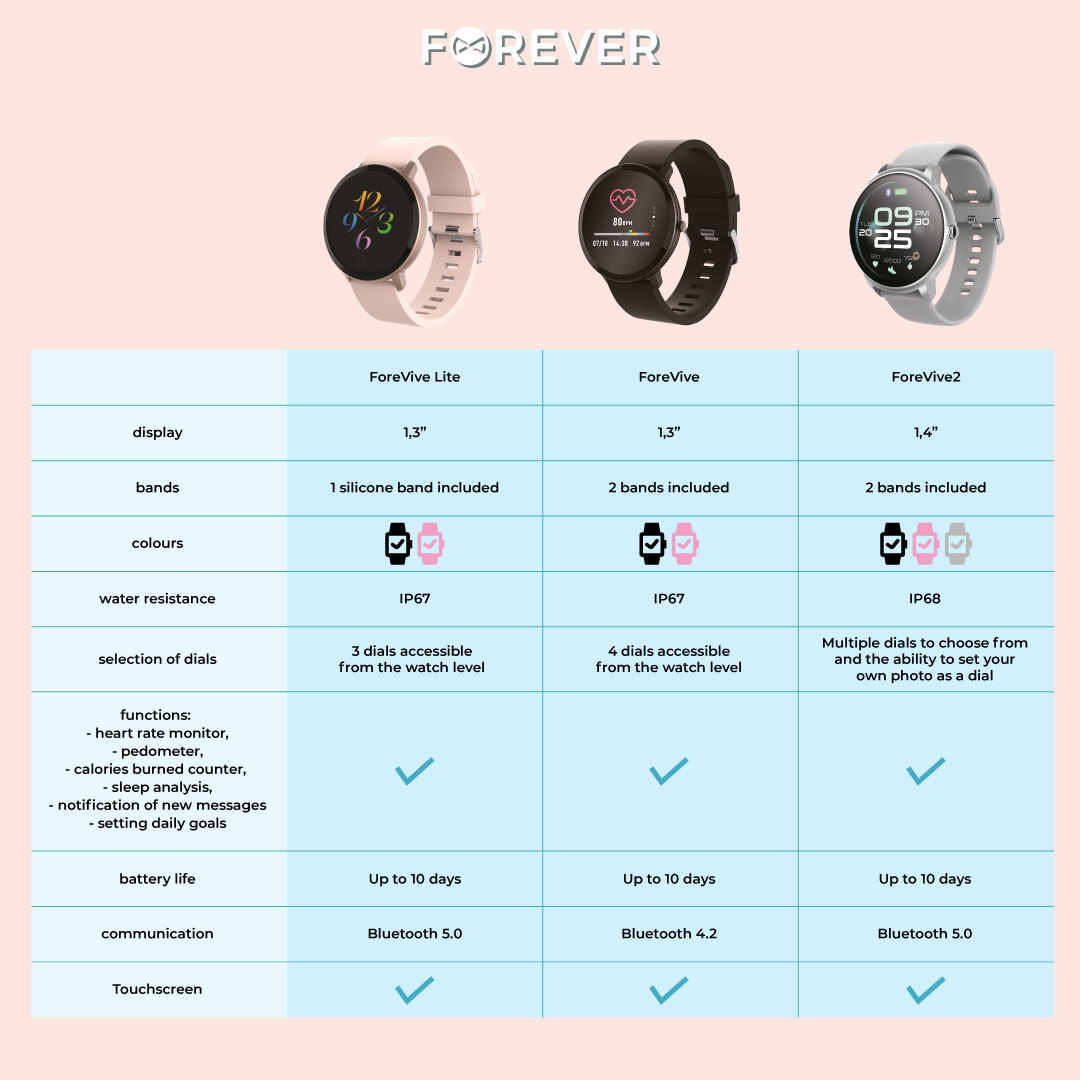 You can buy various versions of the ForeVivek smartwatch in Media Markt, Euro RTV AGD and Media Ekspert networks
TelForceOne, owner of the Forever brand, is a part of the Polish TelForceOne S.A. Capital Group and one of the largest manufacturers and distributors of consumer electronics in Poland, as well as Central and Eastern Europe. The company's portfolio includes modern mobile solutions, consumer electronics and mobile phone accessories.