If you get yourself a smartwatch, you get a personal trainer, assistant, nutritionist helper – all in one stylish accessory. Here are some ideas on how to use it for 24 hours and unleash its full potential.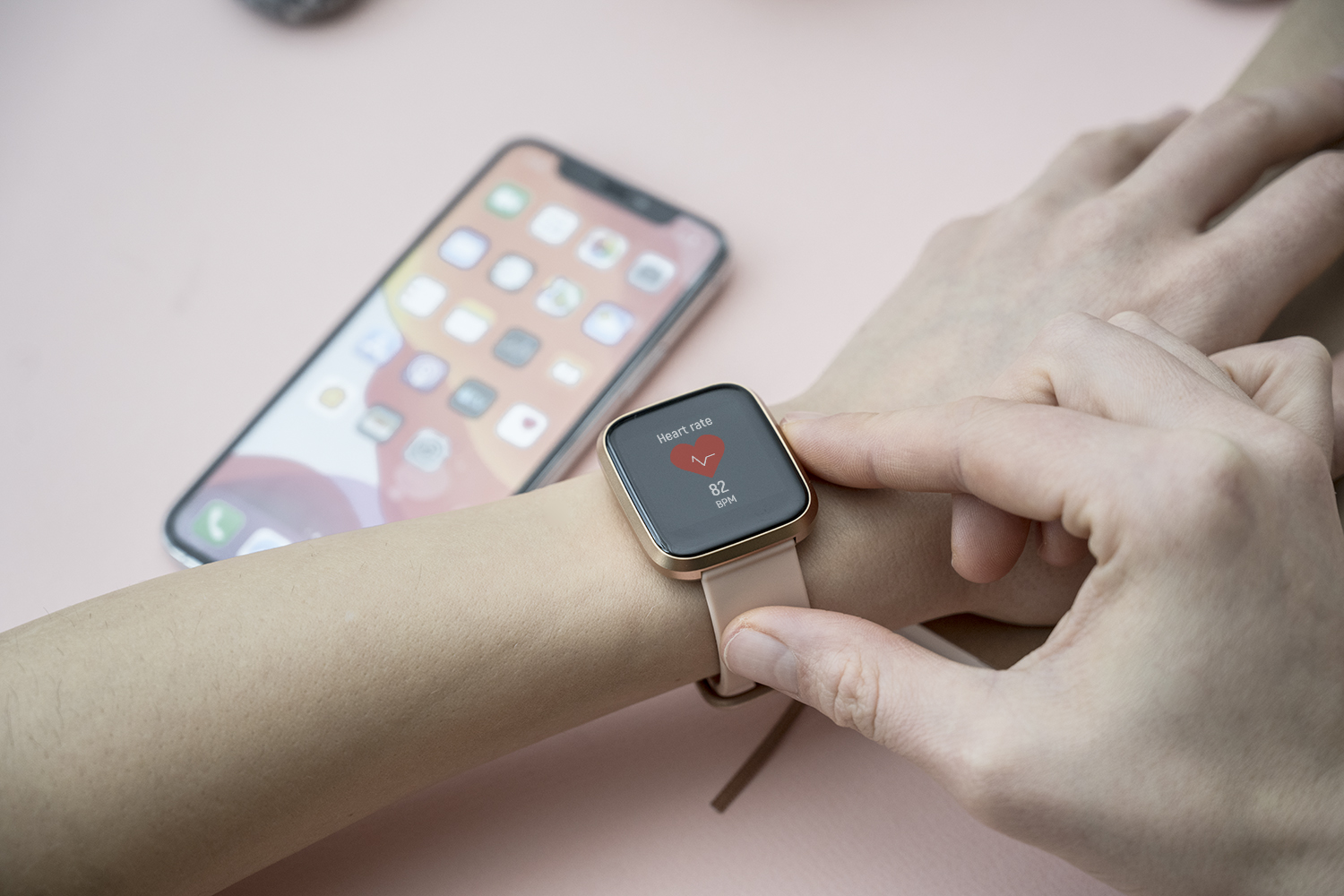 The word smartwatch itself is hardly a misnomer, and both parts – "smart" and "watch" are pretty self-explanatory. What does it do? Well, for starters it measures time, but if you get yourself a good smartwatch, it can do much, much more than that – and in some cases you can enjoy its features so much that you won't want to keep it off your wrist. Keep reading if you are looking for some reasons to wear your smartwatch all day long.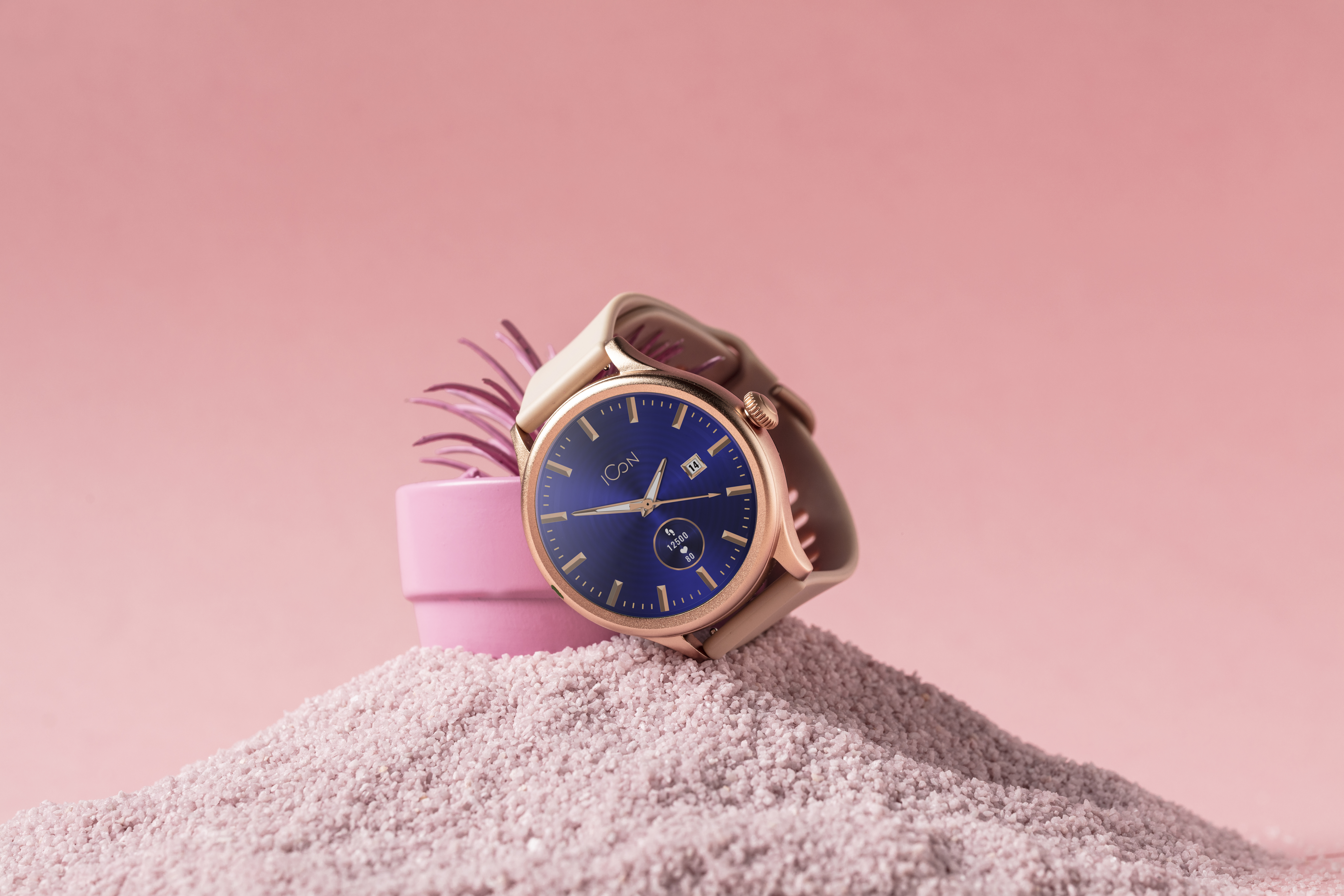 Waking up – how was your sleep?
Good morning! Let's start the day by waking up and giving the quality of your sleep a glance. Smartwatches can monitor your sleep with a built-in accelerometer and heart rate monitor. The former measures the movement of the watch. Why does it matter? Because our sleep has several cycles. During deep sleep, you usually remain motionless and your heart rate is calm and steady. In light sleep, the movement is more prominent and the heart rate – measured by the heart rate monitor – increases.
After collecting all the data at night, the smartwatch is able to analyse it and serve you a clear and understandable analysis, letting you know how much time did you spend in deep and light sleep during the night.. This data can be used by third-party applications, which can turn on your alarm clock during light sleep, when it is easier for you to wake up. Sleep analysis also allows you to monitor its quality –  and if you have sleeping problems, there are a number of methods that can help.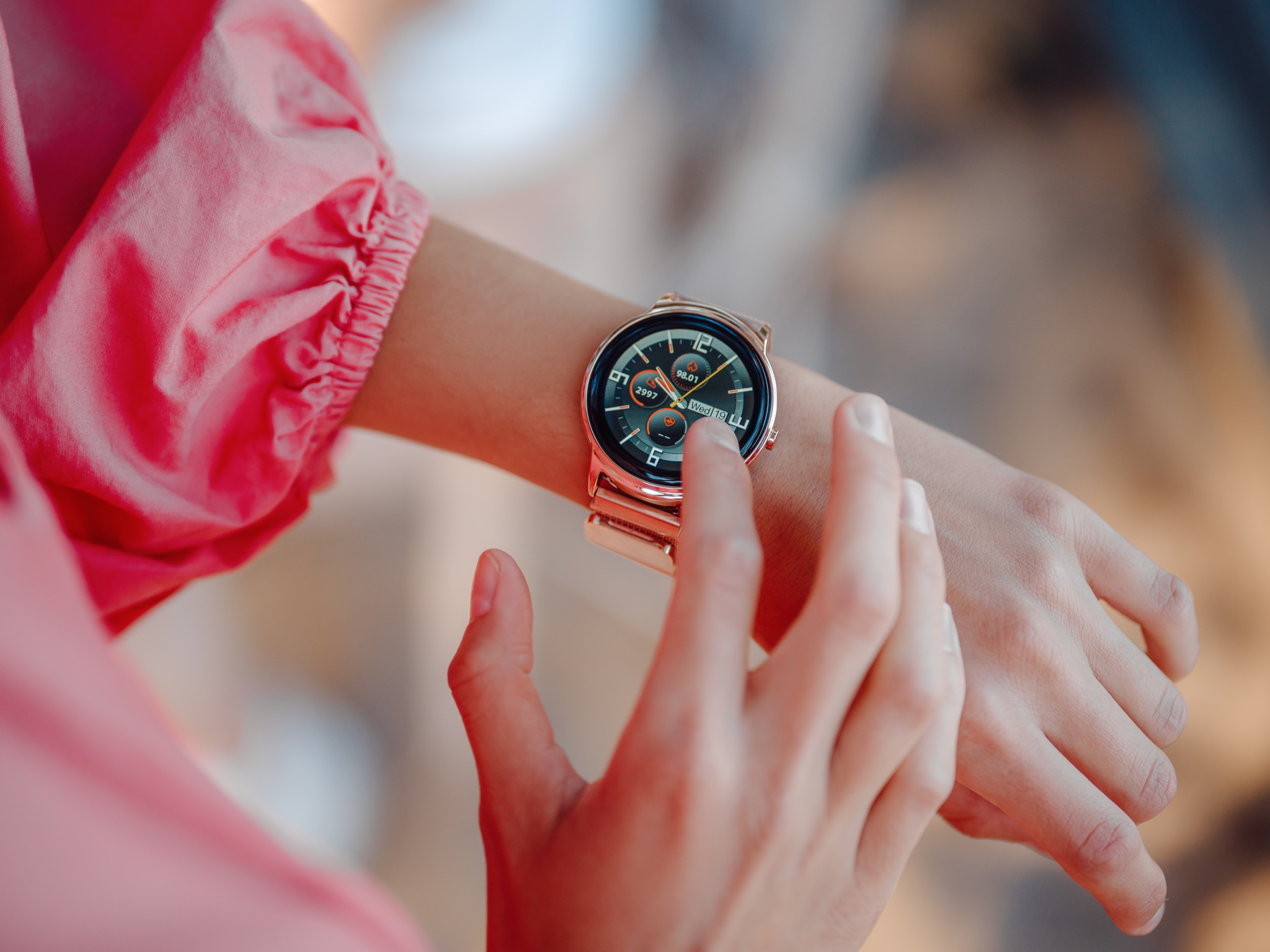 Working out – your personal trainer
Ready for an active day? Your smartwatch can be controlled by music from your phone and the right songs will get you up and running! This is important because it's time to start your daily workout! Regardless of whether you are going for a run, to work out at the gym or swim in the pool, a good smartwatch will be an indispensable personal trainer – as long as it can keep up with you.
This means that it needs to have a plethora of sensors, which let you measure and analyse various data in real time during your workout and after you go back home. What are some of must-haves? A heart rate monitor with statistics to let you track your heart rate before during and after your workout, as well as to catch all kinds of anomalies. Maintaining an appropriate heart rate during your workout is important. Why? Because in the fat burning heart rate zone, you burn fat at the highest rate.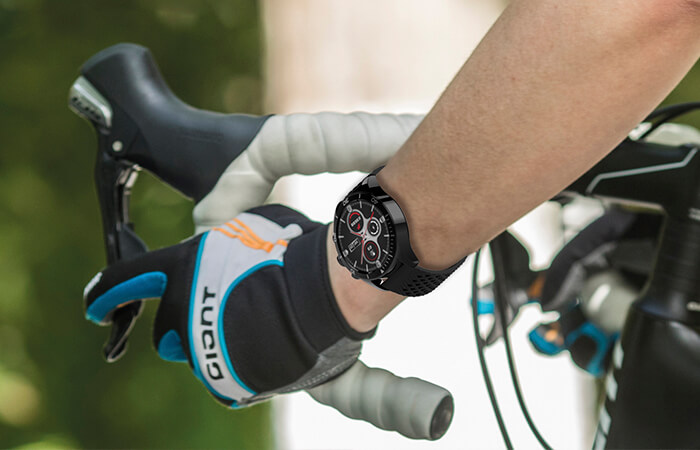 You should also have a pedometer and measurement of the distance travelled, as well as calculator of calories burned. In order to carry out an accurate analysis of all the data, you should be able to choose the right workout – and the bare minimum includes walking, running and cycling modes; however, it won't hurt if your watch offers more – climbing, treadmill running or swimming, for example.
When you set out to get yourself a smartwatch, remember to check out its durability. Not every smartwatch can keep up with you if you jump into the pool or shower – you need to make sure it has the right IP – or International Protection – rating, according to an international rating system denoting the extent to which a device is protected from harmful effects of dust and water ingress.
The rating system consists of two digits: the first indicates the resistance of the device to the ingress of solids, such as dust or dirt, and the second denotes the resistance to the ingress of water.
For example, the Forever Icon AW-100, Forevive2 SB-330 and ForeVigo2 SW-310 smartwatches offer IP68 protection against dust and water ingress – so a shower or a storm is hardly an issue. You can even wear them in a pool – a special algorithm will measure the number of calories burned during that time.
On the go – stay connected without reaching for your smartphone
You will definitely appreciate your smartwatch on the way to a business meeting, when it lets you know that someone tried to contact you. Depending on the model and settings, it may vibrate and even display a notification. You can also read received messages directly on the watch face, without having to pull out your smartphone when you're on a crowded bus or when it's in your backpack. You will never miss important news again.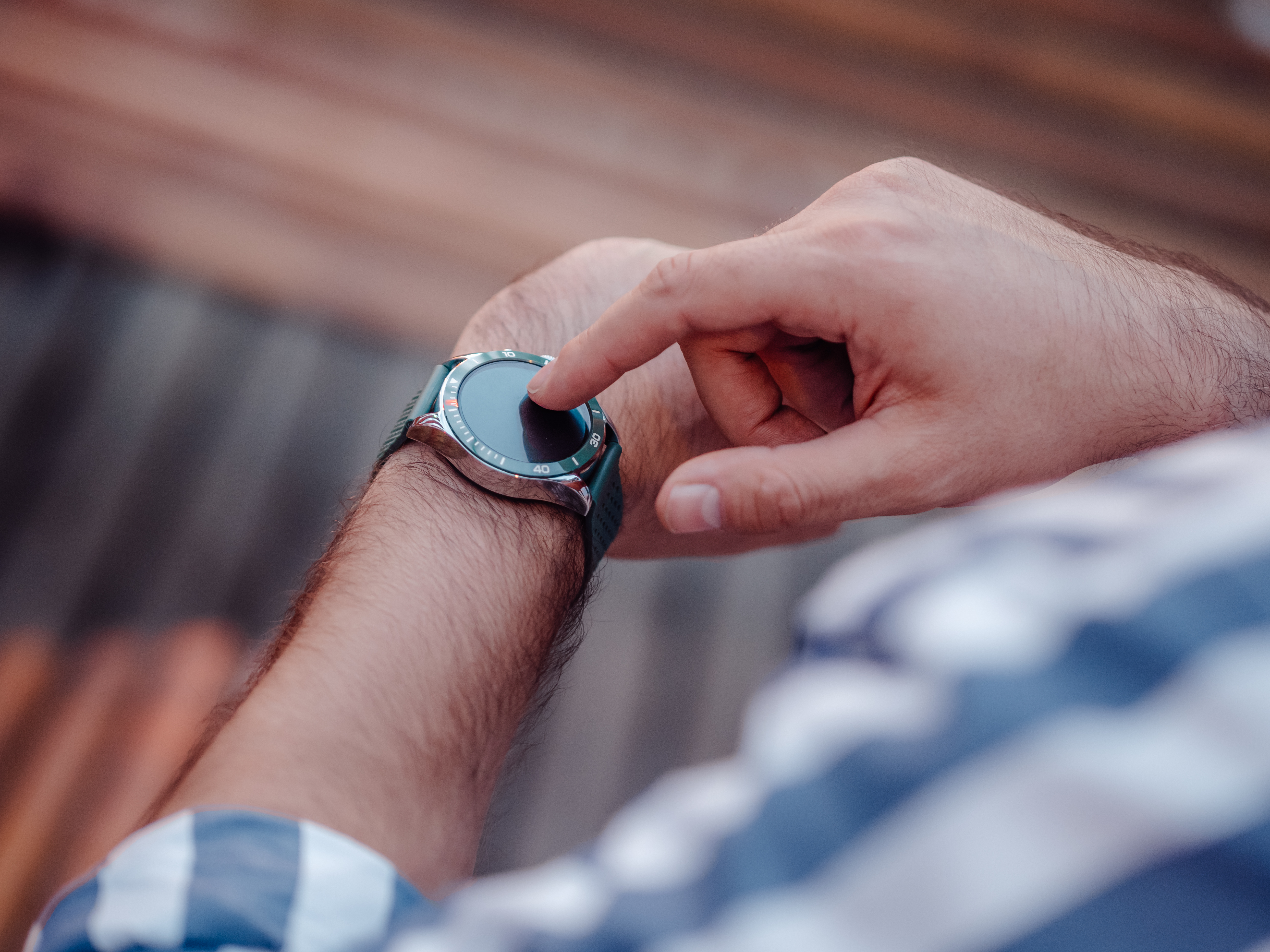 At the meeting –look smart and don't lose track of time
When you are at a business meeting, you need to put on your confident face and never lose track of time
The right smartwatch can solve both these problems – it will let you keep track of the time during the meeting without having to take out your phone and distract everybody around you. What is more, smart clothes boost confidence, and the best way to feel confident is to not only look great, but also feel great.
A beautiful smartwatch will perfectly complement your business attire. The looks are something worth taking a closer look at – many models available on the market were designed for athletes, not for business users – they work well at the pool or while hiking in the mountains, but they will never match go well with a laptop and a conference room.
That is why you should find yourself a smartwatch that is going to be stylish, robust and ready for the hike or the gym.They can also have something more… Just like the Forever Forevive2 SB-330, Forever ForeVigo2 SW-310 and Forever ICON AW-100 smartwatches, which feature delightful simplicity, timeless yet modern style and refined design. And that's not all they can offer…
In every box, you will find interchangeable straps. The first of them – silicone strap, will be a great choice for travelling and workouts, since it is very pleasant to the touch and easy on the skin. The other one is a metal bracelet with a convenient magnetic lock, which will go well with more elegant outfits – it won't look out of place at a business meeting or another outing. If you have to go to a business meeting after your workout, just swap the strap in one simple motion to change the style of the watch.
What's more, you can match the new strap to a watch face on your screen. In the case of the ForeVive2 and ForeVigo2 models, Polish designers created a unique user interface – designed by Forever, giving you access to a variety of static and dynamic watch faces that you can select and upload to your watch using the dedicated Forever Smart app.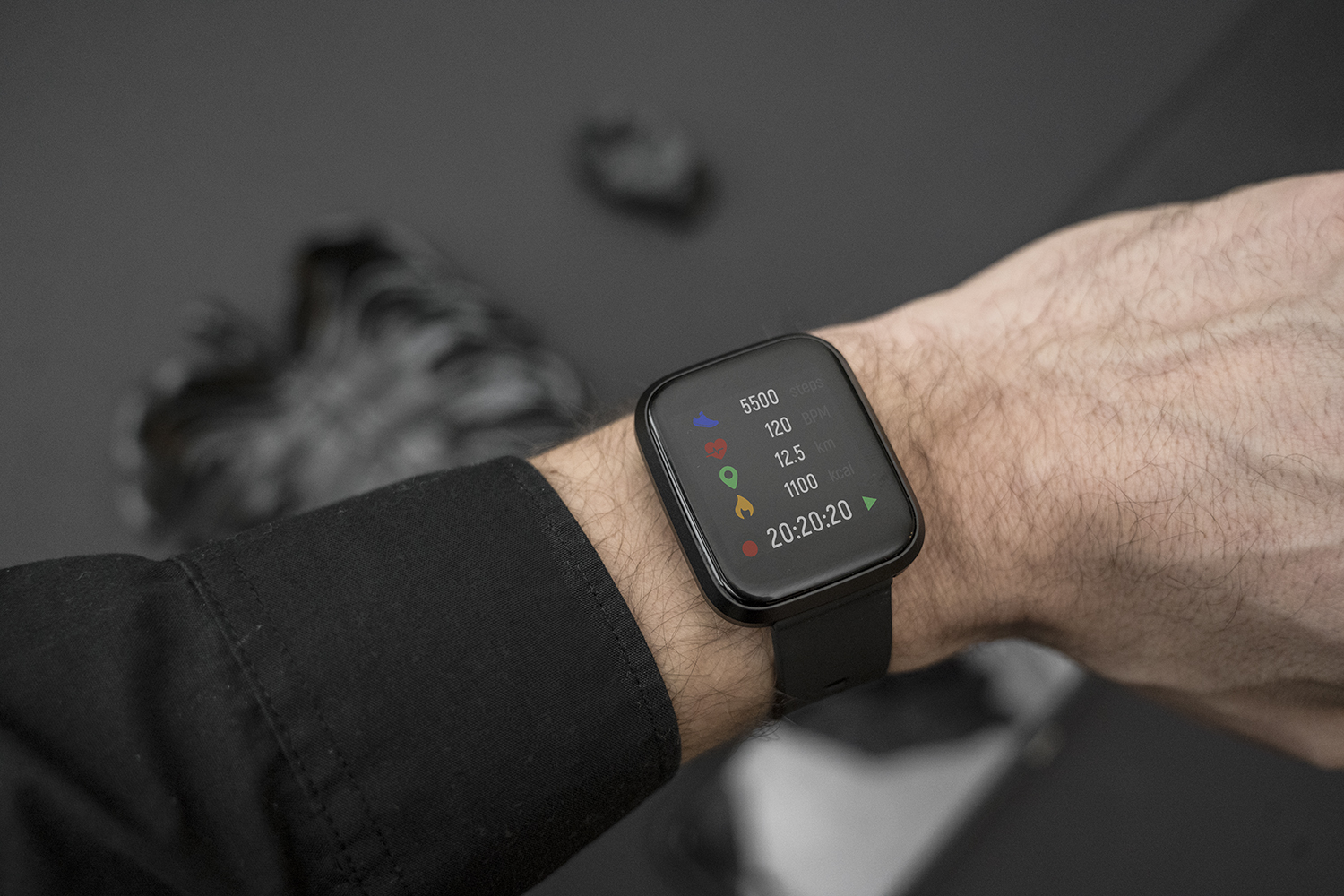 Evening dinner – check what you can eat
Regardless of whether you are going to spend the evening with your family, go out with friends or head to an elegant restaurant, healthy and tasty food should always be on your radar. That's why you should have your smartwatch on your wrist at all times. Despite appearances, these two go together…
One of the key features of a smartwatch is counting steps and calories burned. Various models use different methods to achieve that, but what is the most important thing for you is the results.
With a smartwatch on your wrist, you can accurately calculate the number of calories burned throughout the day while walking and working out, which is crucial if you want to track your calories and shape your body. With tracking, you will keep your weight in check and avoid overeating. What does this mean in reality? You can always check how much you can eat at dinner time.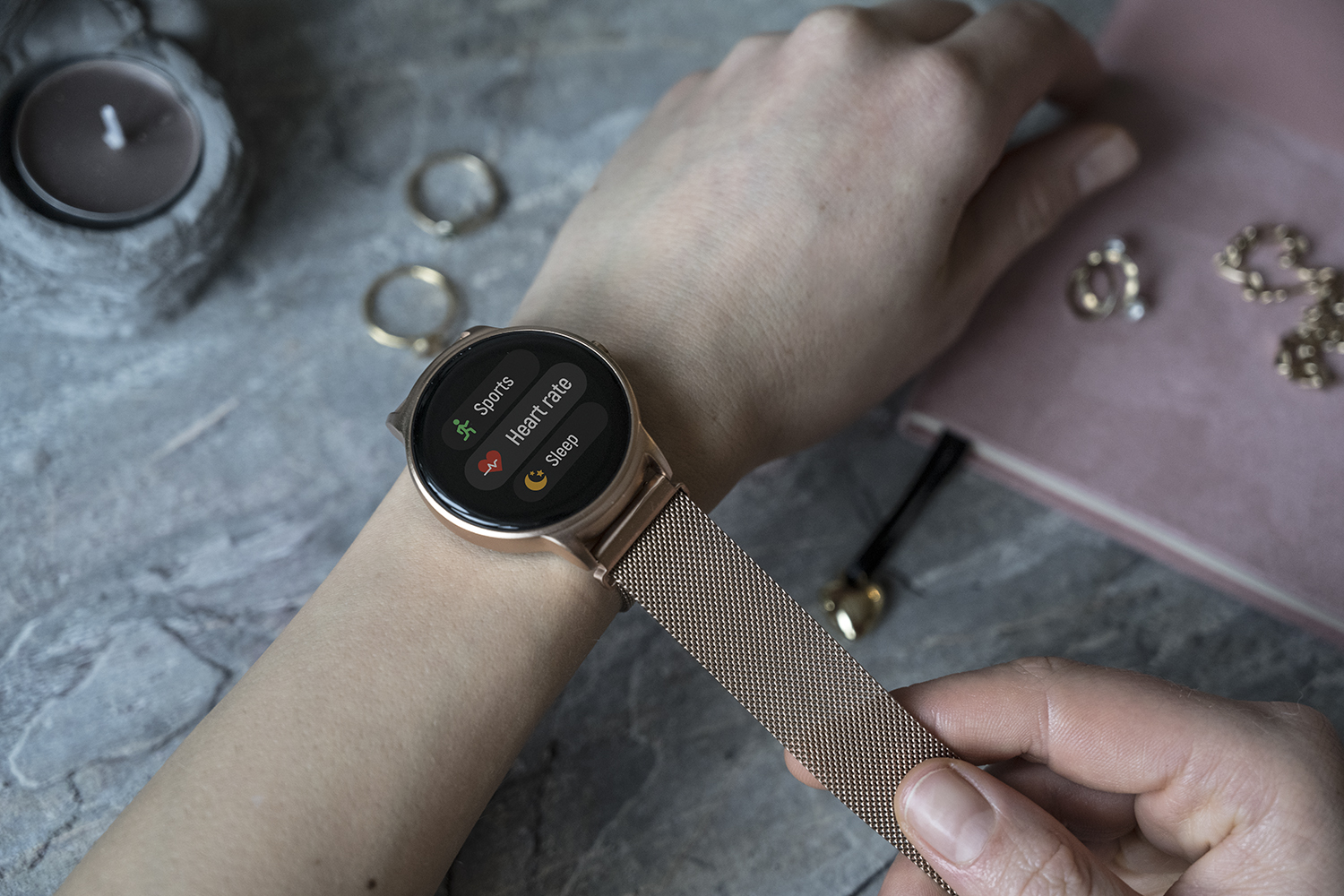 Can a smartwatch last a full day without charging?
Modern smartwatches can easily go for a full day without charging. The Forever Forevive2 SB-330 has a 200 mAh battery and an energy-efficient Realtek processor. This kit means that your smartwatch can run for up to 10 days – which means you have to charge it only three times a month, and when it dies, the included magnetic cradle will help you top the battery up in just 2 hours. The Forever ICON AW-100 smartwatch can boast an equally large battery, ensuring good runtime, with enough power for up to 10 days in standby mode.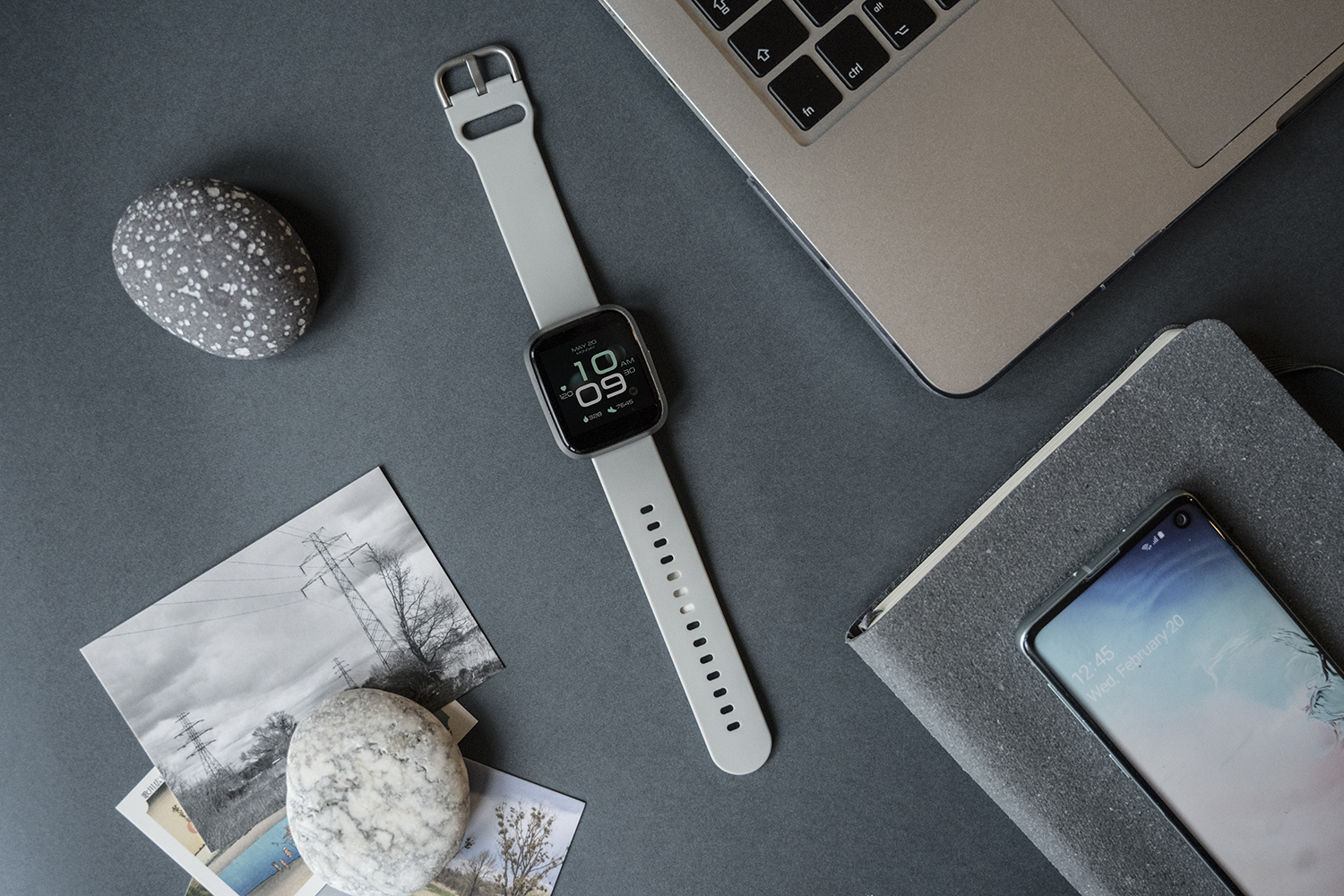 Which smartwatch should you get?
There is no one-size-fits-all answer to this question, since everybody has slightly different needs. One thing is for sure – in most cases, you don't have to get the most expensive smartwatch to use state-of-the-art technologies and look great at the same time.
If you want to get a smartwatch for less than 500 PLN, the Forever Icon AW-100 or ICON2 AW-110 is the right choice for athletes, as well as people who are looking for a versatile device to accompany them in their daily lives. It will suit you during everyday activities, at work, at a meeting, as well as during travel, relaxing vacation, during workout at the gym, on a run and in the swimming pool. You won't have to put it down for anything.
If you are looking for something smaller and more stylish, Forever ForeVive2 SB-330 and Forever ForeVigo2 SW-310 might be the best choice for you.
You can also take care of your kids and give them a kids' smartwatch. Check them out – they are more than just a fancy gadget, and there are some models to choose from.
Not sure if you need a smartwatch? Check the list of useful features smartwatches have to offer and choose a model that you will enjoy using all the time!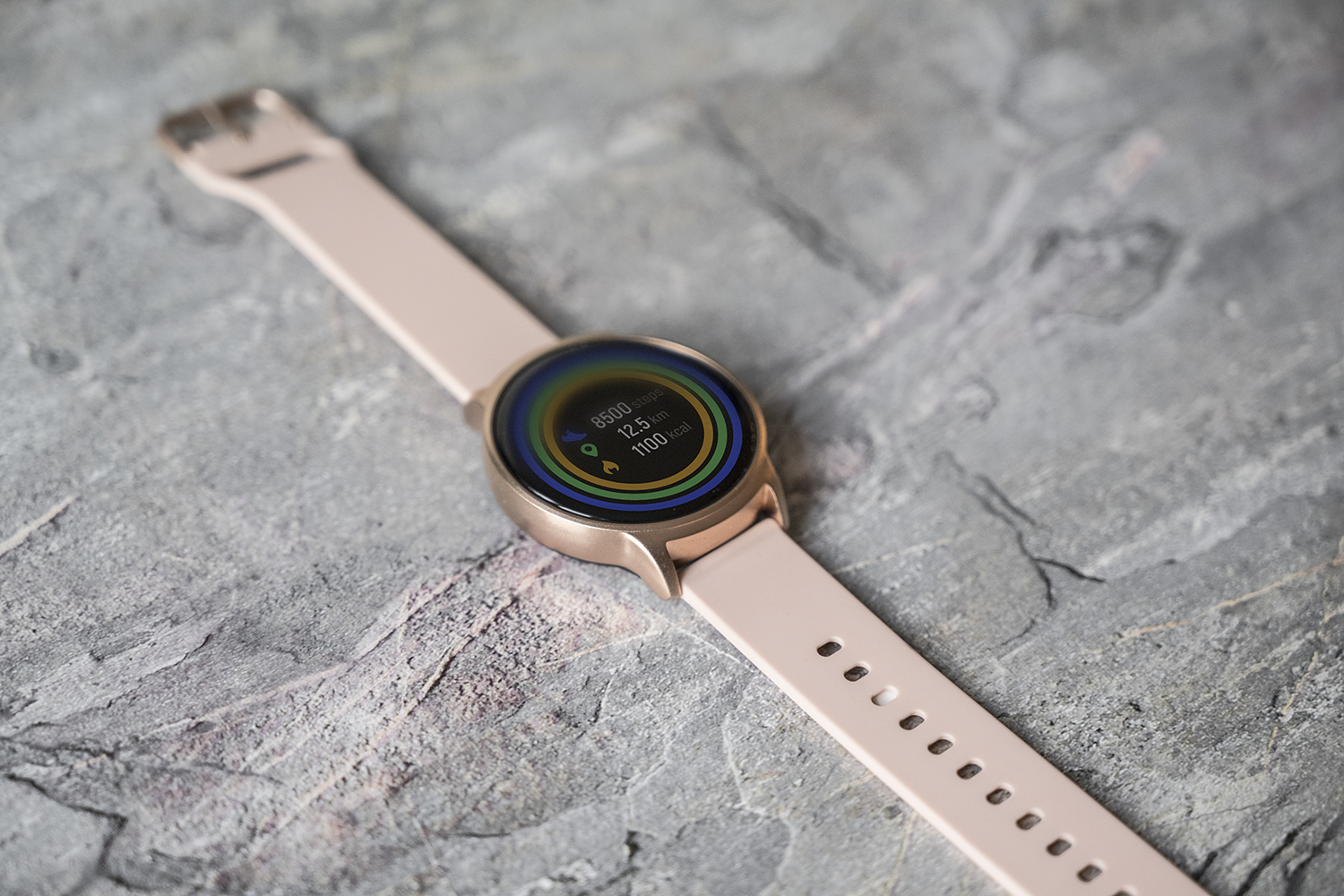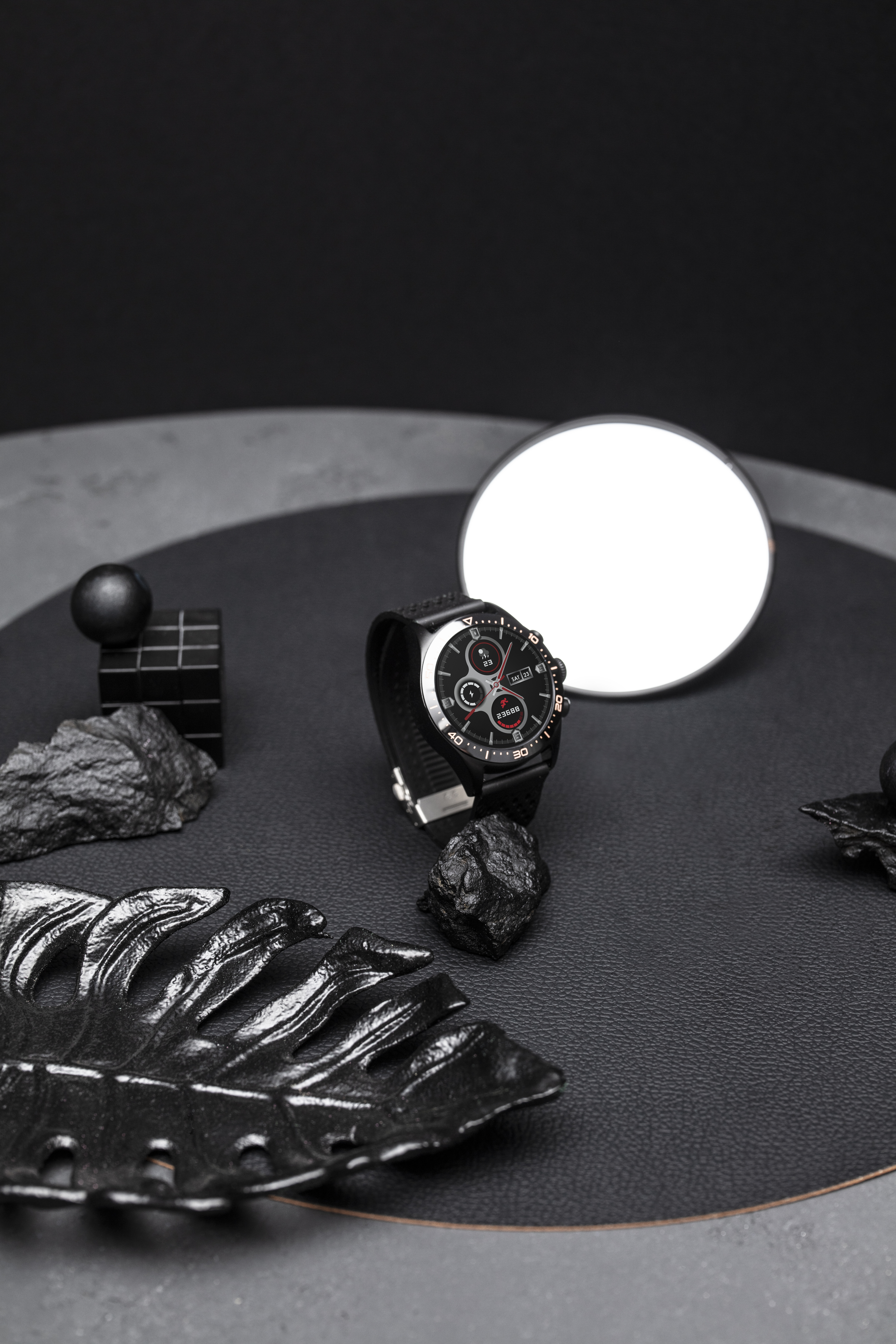 All products are available in selected RTV/AGD online stores and in the Teletorium chain throughout the country.
TelForceOne, owner of the Forever brand, is a part of the Polish TelForceOne S.A. Capital Group and one of the largest manufacturers and distributors of consumer electronics in Poland, as well as Central and Eastern Europe. The company's portfolio includes modern mobile solutions, consumer electronics and mobile phone accessories.