Christmas is just around the corner and each of us is slowly affected by Christmas fever. It's cause is usually the choice of gifts for our loved ones. What can we gift them to make them happy? How to make them feel special? Really, do we need to buy another pair of socks? If you don't have an idea for a Christmas gift, we rush to help and present products from unique brands that will be perfect for your loved ones.
FOREVER gifts that will keep up with you
If you are looking for a gift that will become an everyday companion and not just a dusty and forgotten gift at the bottom of the closet, then Forever products will be perfect. One of the most versatile and classic gifts is a smartwatch that will respond to the needs of the wearer and become an integral part of his closet. The Forevive Petite smartwatch, created for woman, not only has an envelope that fits a petite wrist with a diameter of 36 mm, but also supports its users with a menstrual calendar, thermometer and heart rate monitor functions. It's male counterpart, the Grand, will keep up with even the most demanding users, all thanks to its superior IP68 protection rating. It's classic black envelope, with a diameter of 46 mm, will highlight the style of its new owner. Each model comes with two interchangeable straps and the option to change the watch screen, so the smartwatch offers the possibility of personalization, becoming an ideal candidate for a Christmas gift.
When thinking about Christmas gifts, don't forget about all music lovers, who are sure to enjoy the ability to play their favorite tunes anywhere, anytime. The Musio Bluetooth speaker not only offers great sound quality, with 10W or 20W (depending on the size) but also provides the right volume and power with deep bass. The RGB backlighting will conquer the excitement of the music, and the practical size allows you to take it with you anywhere. Every music fan can't imagine leaving the house without headphones, so the perfect gift could be the TWE-210 Bluetooth earphones. Through the use of ANC technology, you can safely mute ambient sounds and immerse yourself in every song. In addition, the earphones work continuously for up to 9 hours, and the charging case extends this time by 27 hours, making them a great companion when traveling, working or training. We guarantee that every music lover will be satisfied.
We also have suggestions for those forgetful people who often forget to charge their devices or missed a powerful charger. The Forever Core GaN 33W charger allows you to charge your devices quickly, while still being lightweight and compact. The intelligent system will automatically select the parameters of the current according to the needs of the connected device. With such a gift, any equipment will keep up with the activity of its owner.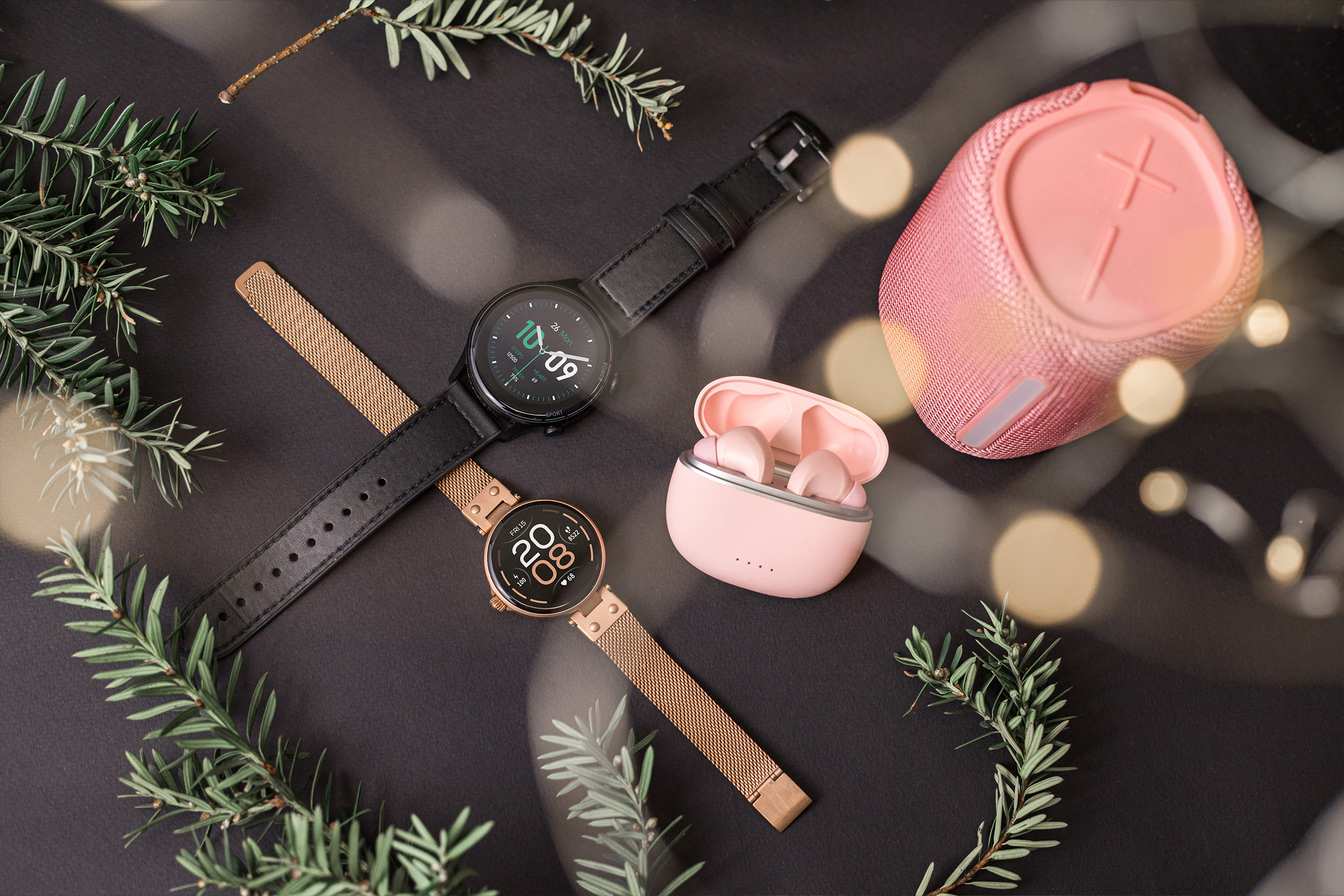 MAXLIFE to get more from life
A gift does not have to be boring at all, on the contrary, it may enrich our everyday life and make it more exciting. For those who like to feel the thrill and play "just 5 minutes more", the Maxlife Gaming collection is perfect. This is a set of products that responds the needs of gamers and positively affects the gaming experience. The set includes headphones, a keyboard and a mouse. All components of the set are equipped with atmospheric backlighting and cables of sufficient length to allow comfort in any position. Anyone can play, the gaming set is sure to appeal to any amateur of computer games, both older and younger.
If more toys are already piling up in baskets and boxes, we also have a suggestion for the little ones. Children often see more and their imagination can be limitless, for little creators and explorers a great gift idea will be Kids Camera, which will allow them to capture every special moment. The device not only allows you to take photos as well as videos but also has a separate camera for taking selfies and built-in filter options. The small device also features simple games that will provide children with additional entertainment. For those young artists who love music, we suggest the Animal Bluetooth microphone, which combines the function of a speaker, and a microphone. The device's battery will allow up to 8 hours of creative karaoke fun. Gifts can bring a lot of joy and you can get even more out of life when you play together.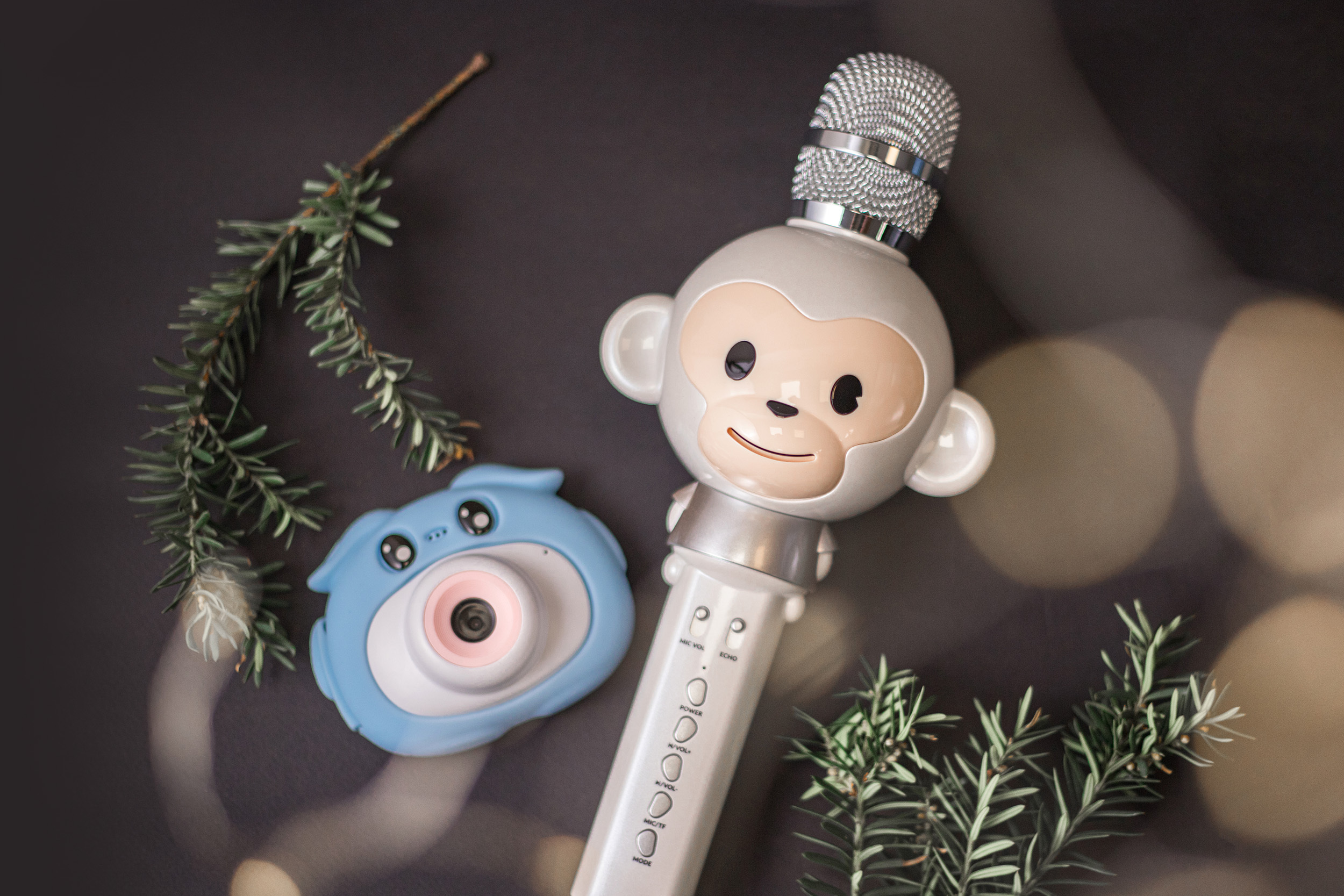 SETTY rich design from junior to senior
Sometimes life lacks a bit of craziness and color, especially in winter we suffer from the incessant grayness. At such moments, even a small gift under the Christmas tree can help, which will bring a little joy to our everyday life. A great idea for such a gift are the products of the Setty brand, which offer a rich and varied design, in which there is something for everyone. All fans of hot drinks will find a mug warmer useful. It will not only allow you to maintain the right temperature of your favorite drink, but also warm up the atmosphere with its colorful and pictorial aesthetics. An elephant, a giraffe or an adorable panda may accompany you with coffee or tea. If you need a small trinket to spice up your gift, we recommend an 8GB flash drive in various cartoon shapes, such as an eggplant, a pineapple or even an enchanted unicorn. Everyone may need a little color in their lives, so Setty products are a practical and very versatile gift that can appeal, to your loved ones of all ages. Ggadget will accompany its new owner at work, school, or at home.
BIOIO to care for the environment
The environment should be taken care of not only at Christmas, so when thinking about Christmas gifts, we should also remember mother nature. You can take care of the planet together with the Bioio brand, which has an assortment of environmentally friendly products. They will work perfectly as a gift for people who appreciate minimalism and care about the planet. For those who need more power, you can find a 12W charger, which was created using less plastic, and a matching cable. Biodegradable wheat bran was used in the production of both products. The charger and cable will charge more than one device and will serve, its owner for many more years. To complete the full set of accessories, the package can also include a phone cover, which is fully compostable and also available in three color options: black, khaki, turquoise. Thanks to the minimalist design, all the products will suit any user concerned about the environment and curious about modern technological solutions.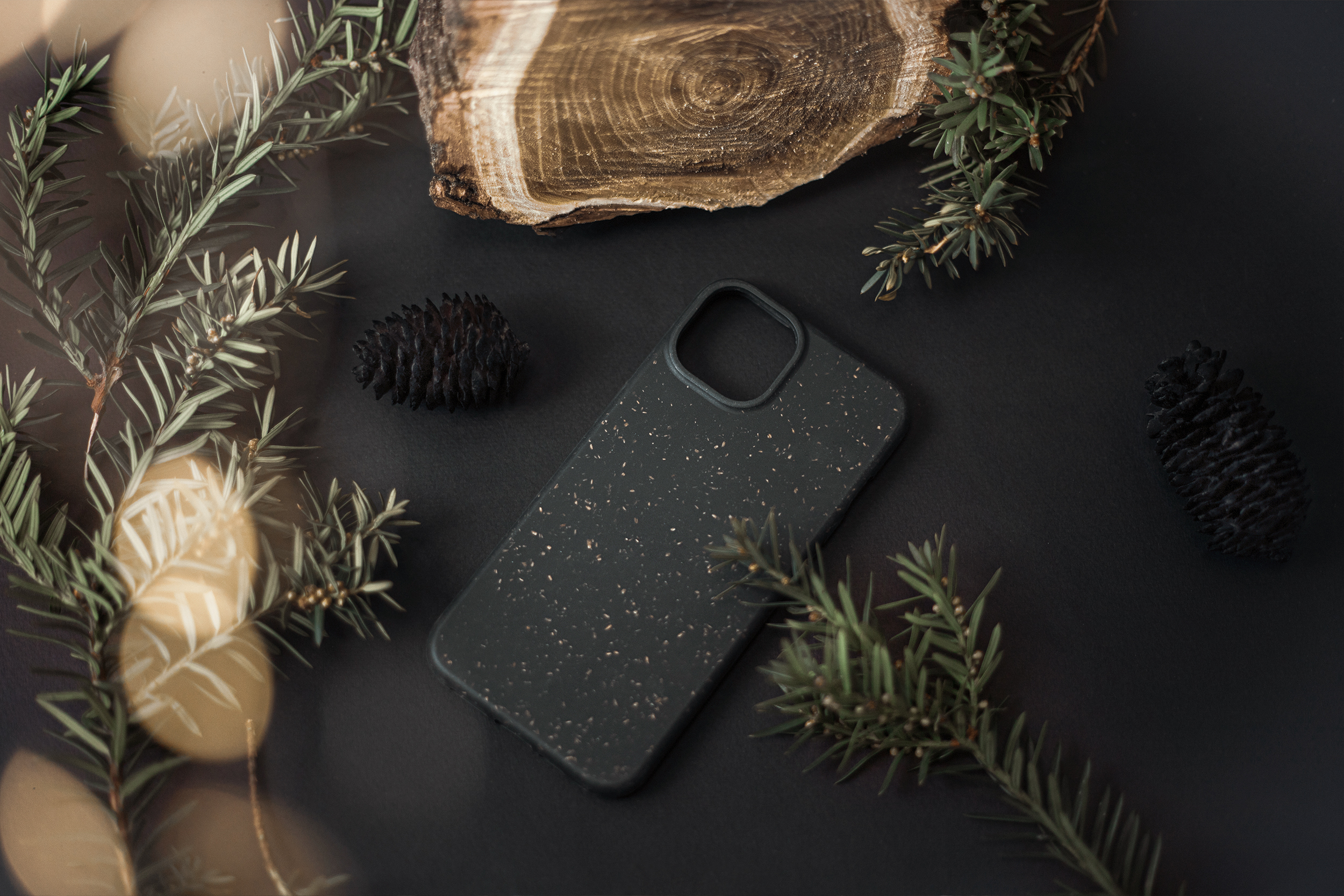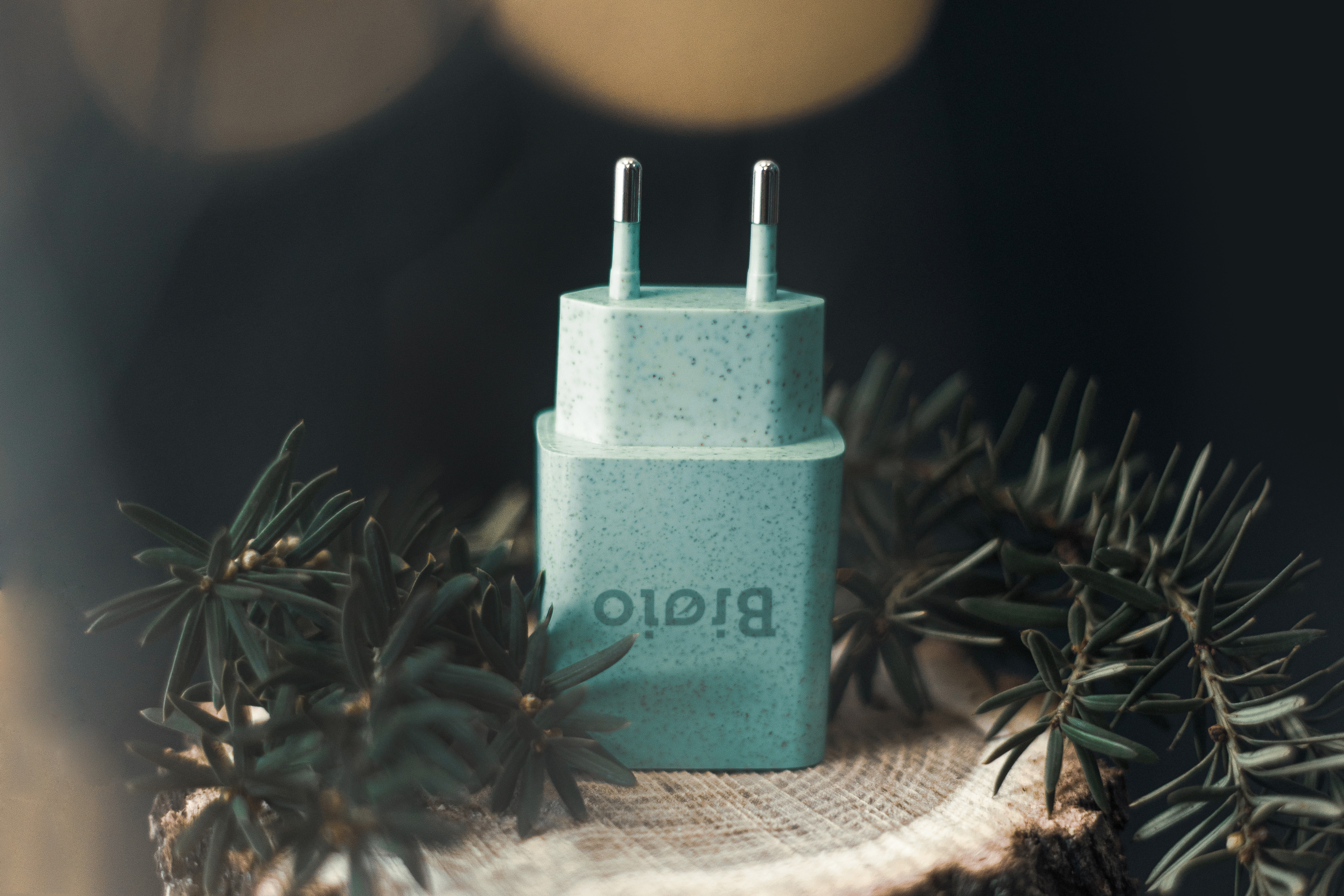 All products mentioned in the article are available at selected online consumer electronics stores and at the official Forever shop on Allegro.
TelForceOne, owner of the Forever brand, is a part of the Polish TelForceOne S.A. Capital Group and one of the largest manufacturers and distributors of consumer electronics in Poland, as well as Central and Eastern Europe. The company's portfolio includes modern mobile solutions, consumer electronics and mobile phone accessories.
www.telforceone.pl