The Forever Forevive SB-320 smartwatch was one of their most popular products. Their experts did not rest on their laurels and they have been working on a new and improved model that will be even better tailored to the users' needs. That's how the Forever Forevive2 SB-330 – a new smartwatch that's just as stylish as its predecessor, but offers a lot more – came to be. The best thing? It's still affordable.
Beautiful style, better on the inside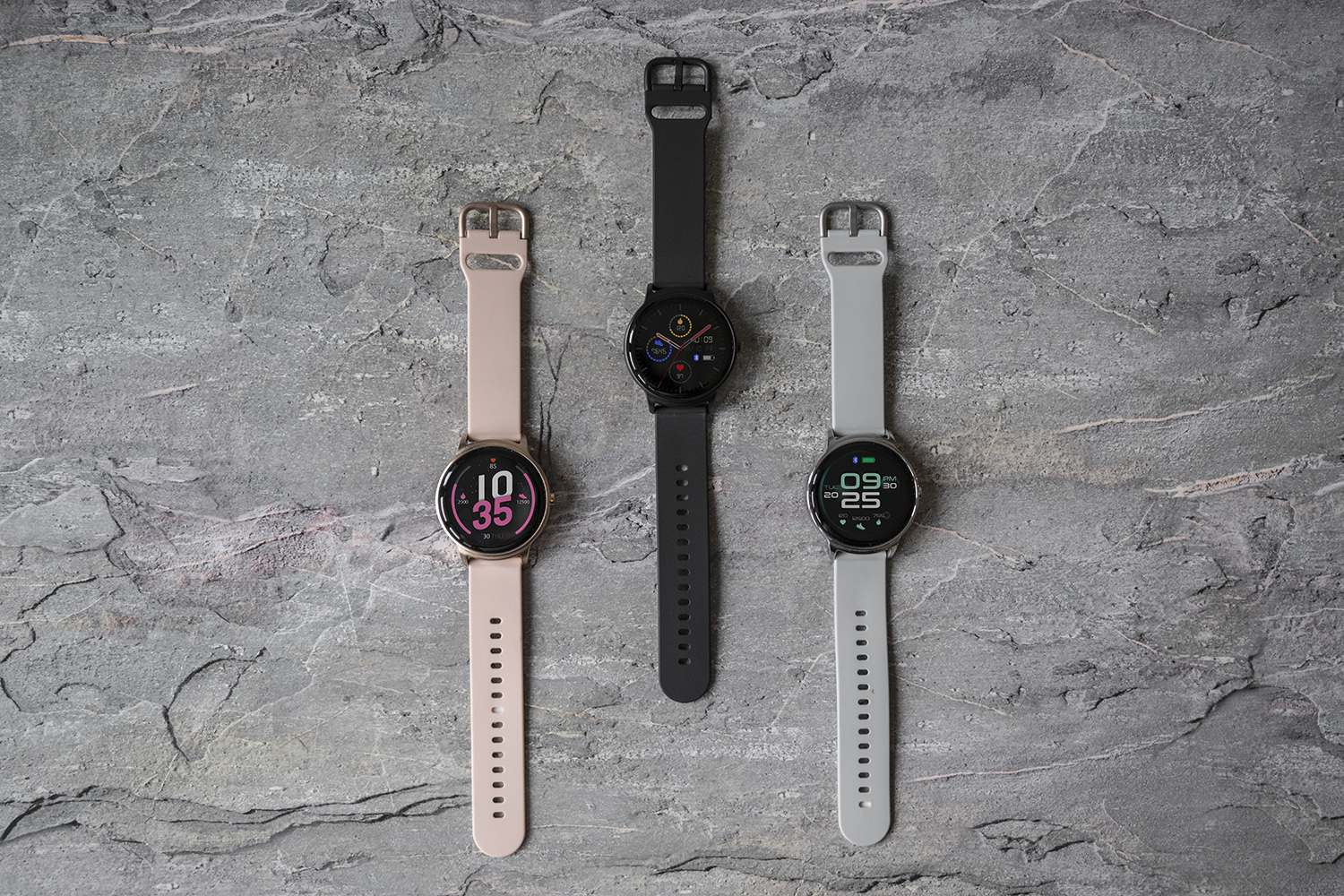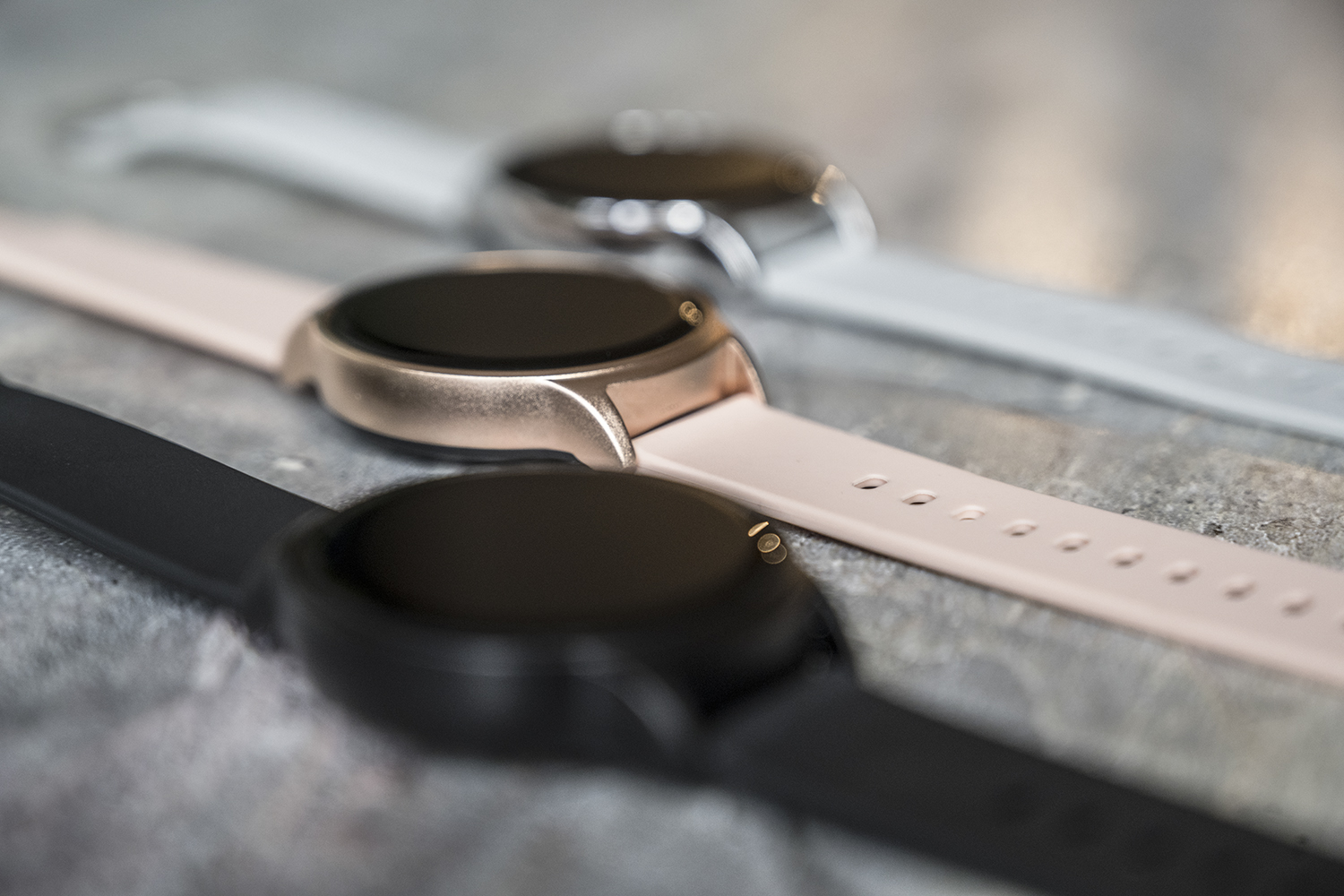 At first glance, the new Forever Forevive2 SB-330 looks almost the same as its predecessor –it is round, sleek, stylish and has the exact same dimensions; however, upon closer inspection, you can notice some slight – yet important – differences.
It all starts with the design. The smartwatch is equipped with a round display with a diameter of 1.4 inches, offering more screen real estate than SB-320. The new display offers better quality, higher contrast and colour saturation. The design is complemented by a physical button, which is now more intuitive compared to the previous model. In the case of SB-330, it is used to turn the watch on and off, as well as to access the main menu. The Forever Forevive2 SB-330 is now available in three vibrant colours – black, rose gold and silver.
When you go through the contents of the Forever Forevive2 SB-330 box, you will discover two different and interchangeable straps. The first of them – silicone strap, will be a great choice for travelling and workouts, since it is very pleasant to the touch and easy on the skin. The manufacturer decided to go with new materials – the redesigned strap is now comparable in quality, look and feel to the most expensive models available on the market. The other one is a metal bracelet with a convenient magnetic lock, which will go well with more elegant outfits – it won't look out of place at a business meeting or another outing.
That's not the end of customisation – thanks to Polish designers, you can take advantage of a unique user interface – designed by Forever, which gives you access to a variety of static and dynamic watch faces.
This feature is paired with the dedicated Forever Smart app, which you can use to choose and upload new faces to your watch. What is more, the app also gives you access to watch brightness control and screen wake time after activating the watch with the button and wrist movement. The app is of course compatible with Google Fit and Apple Health.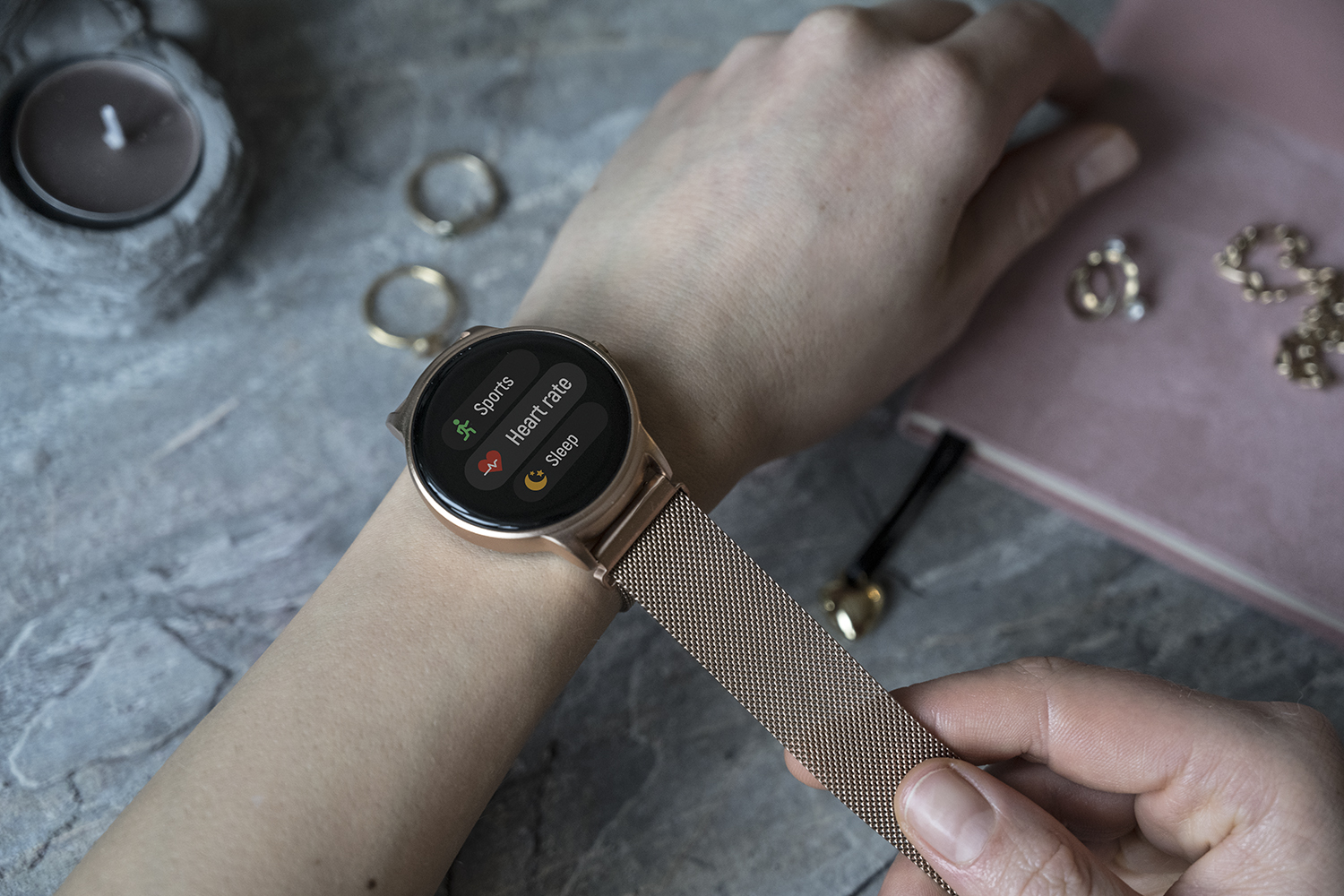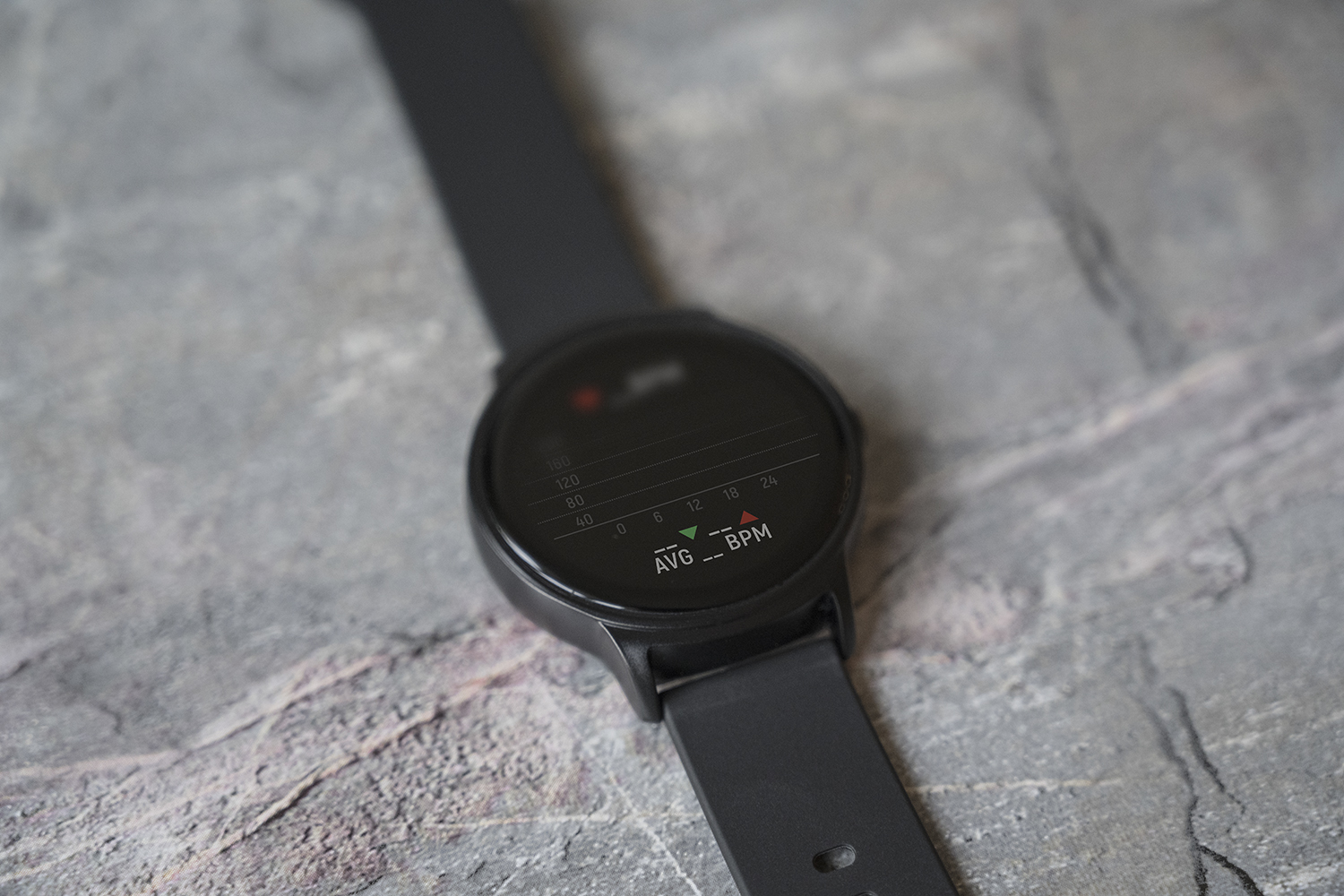 The great looks of Forevive2 are complemented by a wealth of analytics features, helping you work out and encouraging you to get on with it. The device has built-in sensors recording your everyday physical activity. It measures your heart rate throughout the day, offering you daily, weekly and monthly statistics – this way you can track your heart rate before, during and after your workout.
Forevive2 also tracks several activities, including walking, running, cycling, climbing, indoor running and swimming, it counts your steps, the distance you cover and the number of calories burned. It will also analyse your sleep during the night and wake you up in the morning at just the right time. In one word, your new watch can also become your new personal trainer and coach, who will analyse your progress and motivate you to keep going. Take it with you when you run, work out at the gym or go on a weekend, and you will get further than ever before.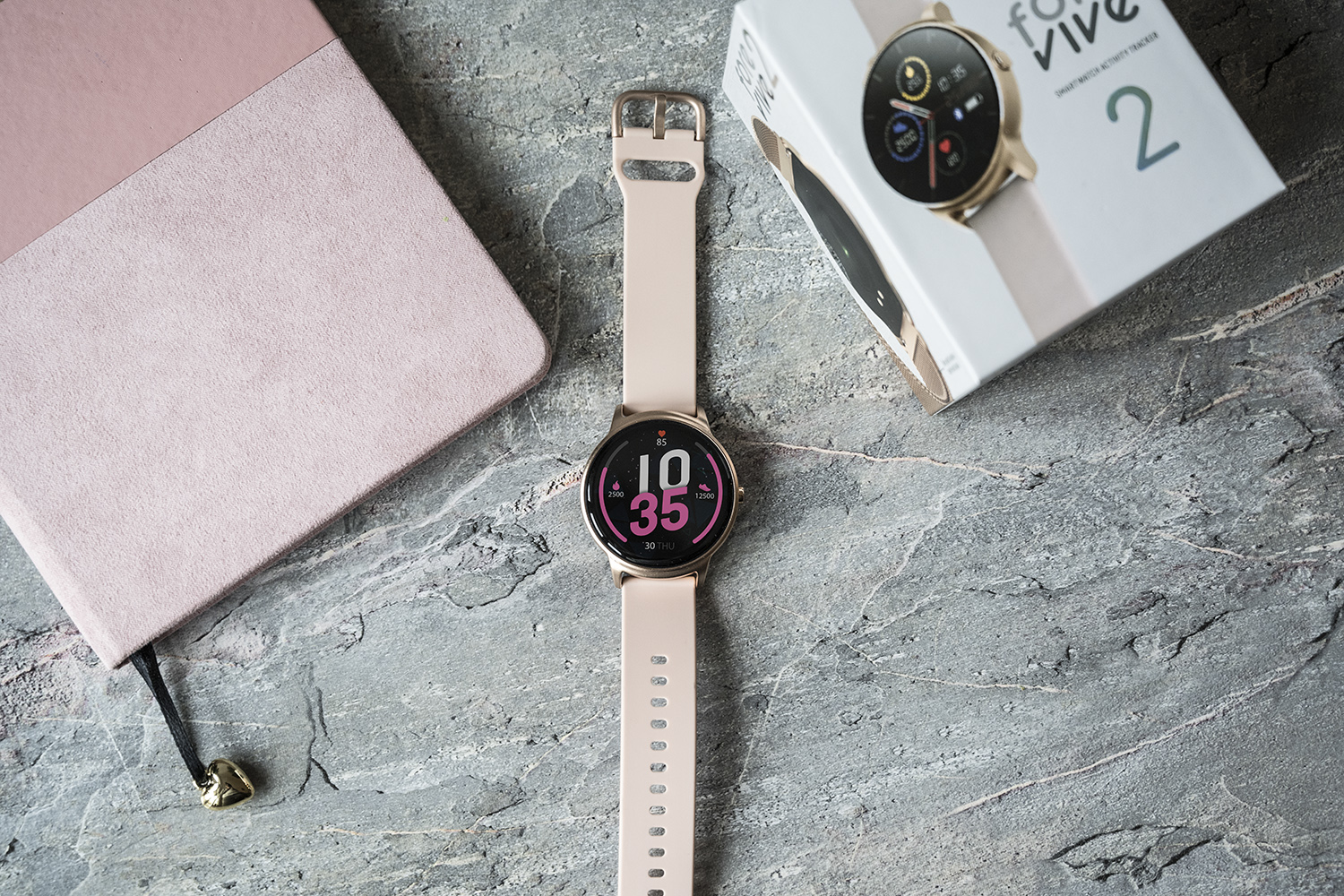 Always resilient – just like you
You can take your new smartwatch wherever you want – on a long trip (at least when trips are allowed), to the shower, pool or beach – without any care in the world. Forevive2 has a high IP68 rating, which guarantees that it is both dust- and water resistant, and its display is protected with 2.5D tempered glass.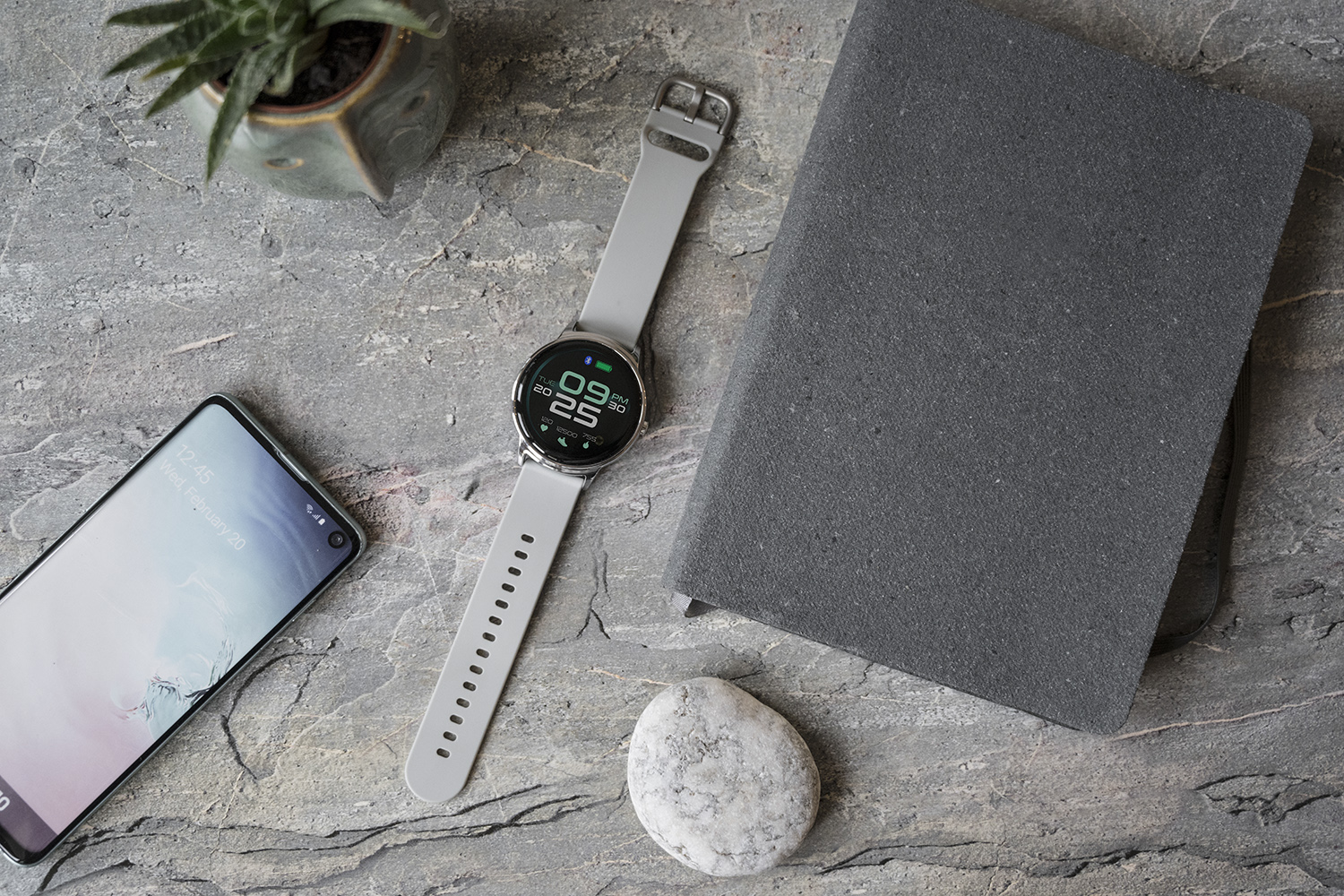 Charging the battery for 2 hours using a magnetic cradle gives you up to 15 hours to play with your new Forevive2 SB-330 smartwatch.
All thanks to an all-new and more energy-efficient Realtek processor and a larger 200 mAh battery. The innovations under the hood also let the Forevive2 SB-330 run smoother, all while weighing 4 grams less.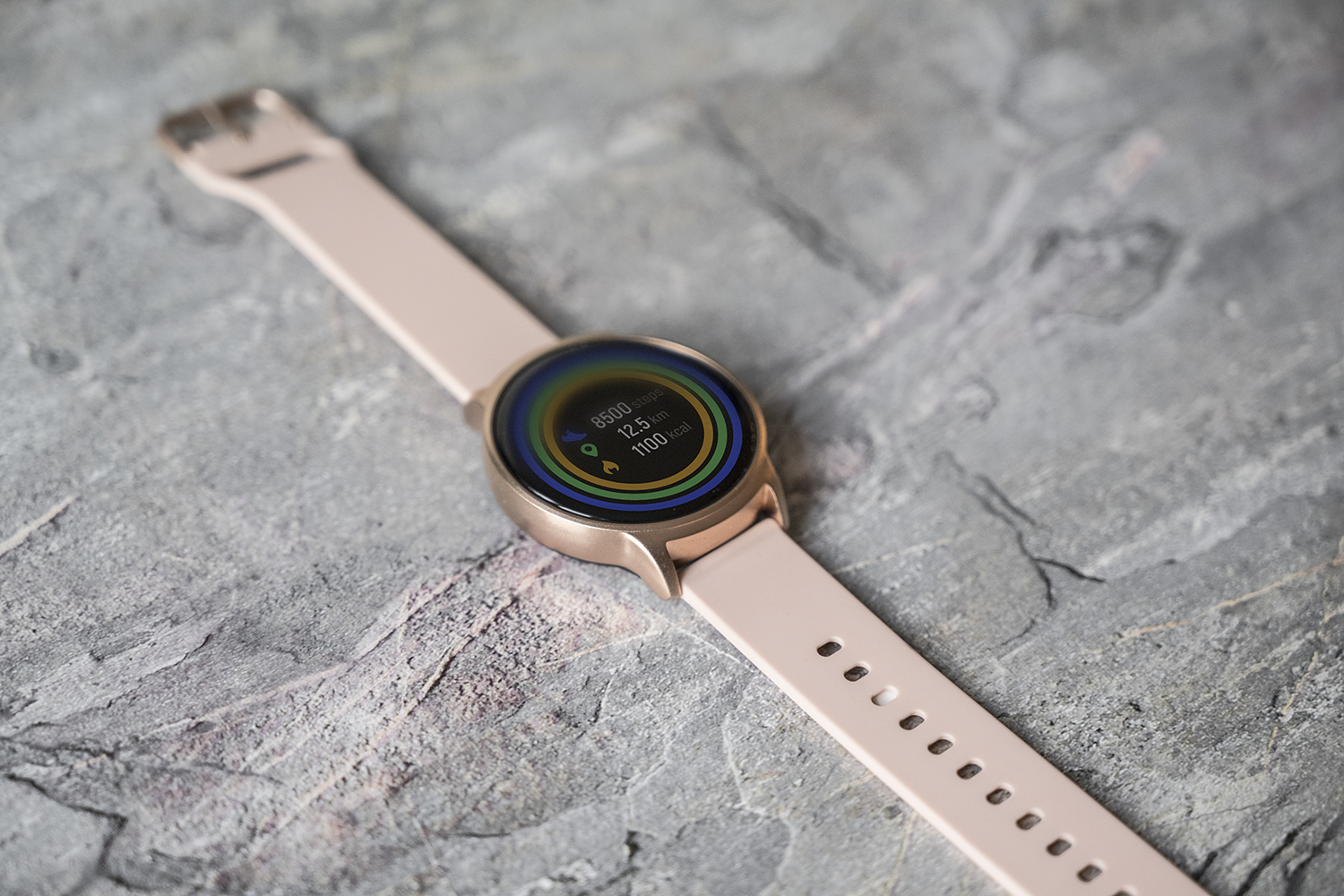 Forever Forevive2 SB-330 offers Bluetooth 5 connectivity – the latest generation, which ensures better connection stability, faster data transfer rates and maximum power savings.
If you want, you can control music played on your phone and read text messages during a workout or while riding on a crowded bus. You don't have to fish your smartphone out of your pocket every time you want to switch a song or check an important text message.
The new watch offers far more than its predecessor in this respect – you can preview messages of any length, while the previous model limited you to the first 32 characters. All you need to do is to swipe right.
The ForeVive2 SB-330 can be used as a remote control for your smartphone camera, which will prove useful in many situations, not only when you want to take a group selfie. Night photography, landscape shots and all other photos that require perfect stability offered by a tripod to avoid blurring will benefit from a remote shutter release. This makes the watch a perfect companion for every situation, where pressing the button on the phone screen is out of the question.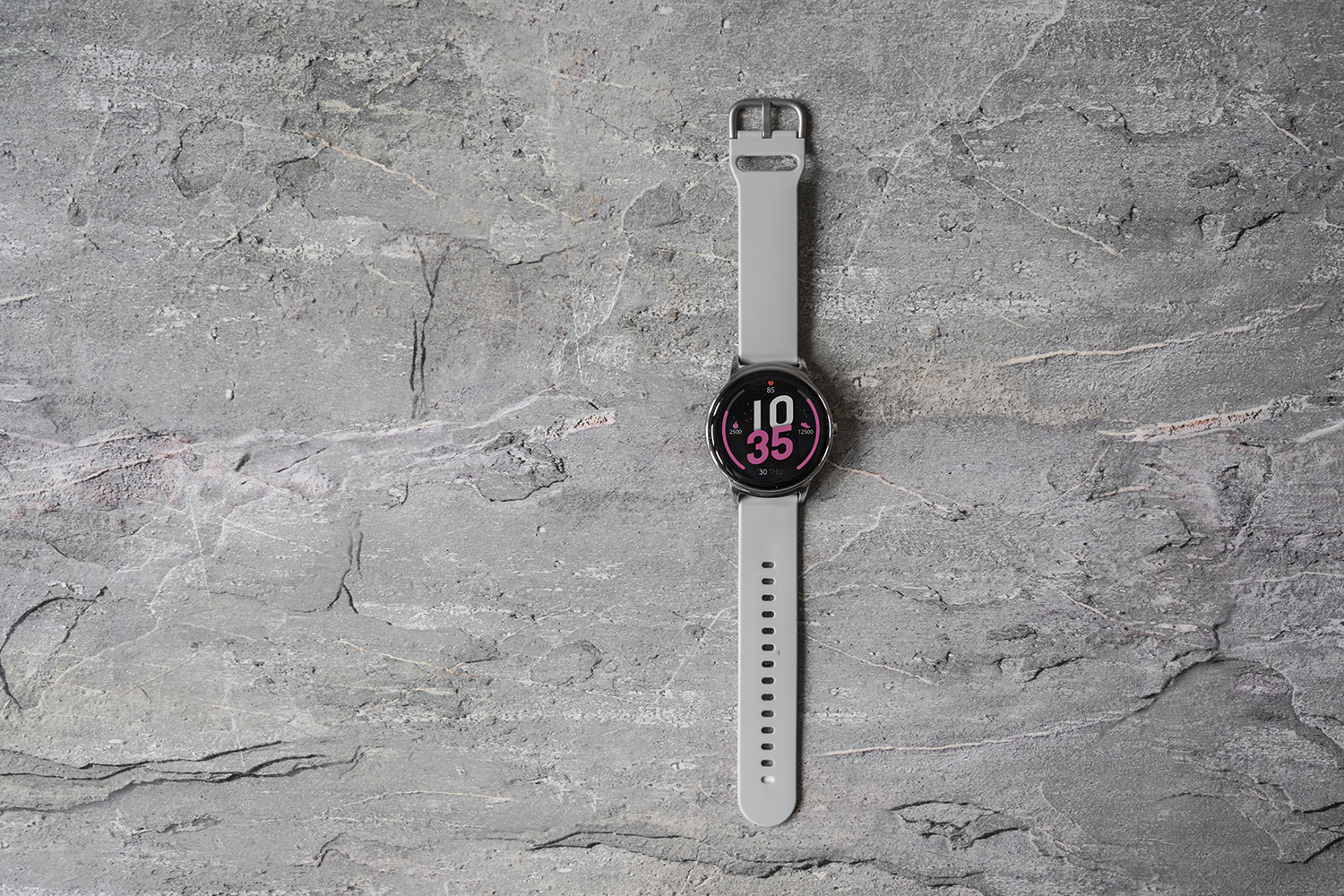 Forever ForeVive2 SB-330 – price
The new ForeVive2 SB-330 smartwatch is available now at just 249 PLN. The SB-320 is still available for sale at 179 PLN – that way everyone has a choice. Both models are attractively priced, but the new ForeVive2 SB-330 offers much more.
All products are available at rtveuroagd.pl, mediaexpert.pl, mediamarkt.pl, from the official Forever Allego store and in the Teletorium chain throughout the country.
TelForceOne, owner of the Forever brand, is a part of the Polish TelForceOne S.A. Capital Group and one of the largest manufacturers and distributors of consumer electronics in Poland, as well as Central and Eastern Europe. The company's portfolio includes modern mobile solutions, consumer electronics and mobile phone accessories.