Whether you want to buy a Bluetooth speaker for less money or a much more expensive one, choosing the right speaker for you requires some knowledge. Here we go!
You can find a lot of different wireless speakers ranging from budget devices, up to models that command more money. We are hardly surprised that people keep asking how to choose the right Bluetooth wireless speaker, what parameters should it have, and which features are worth their while, other than colour and design. The market is confusing. How to find the right product? We've broken down the most important features and functions to help you choose the wireless speaker that best suits your needs.
Choosing the right wireless speaker – key features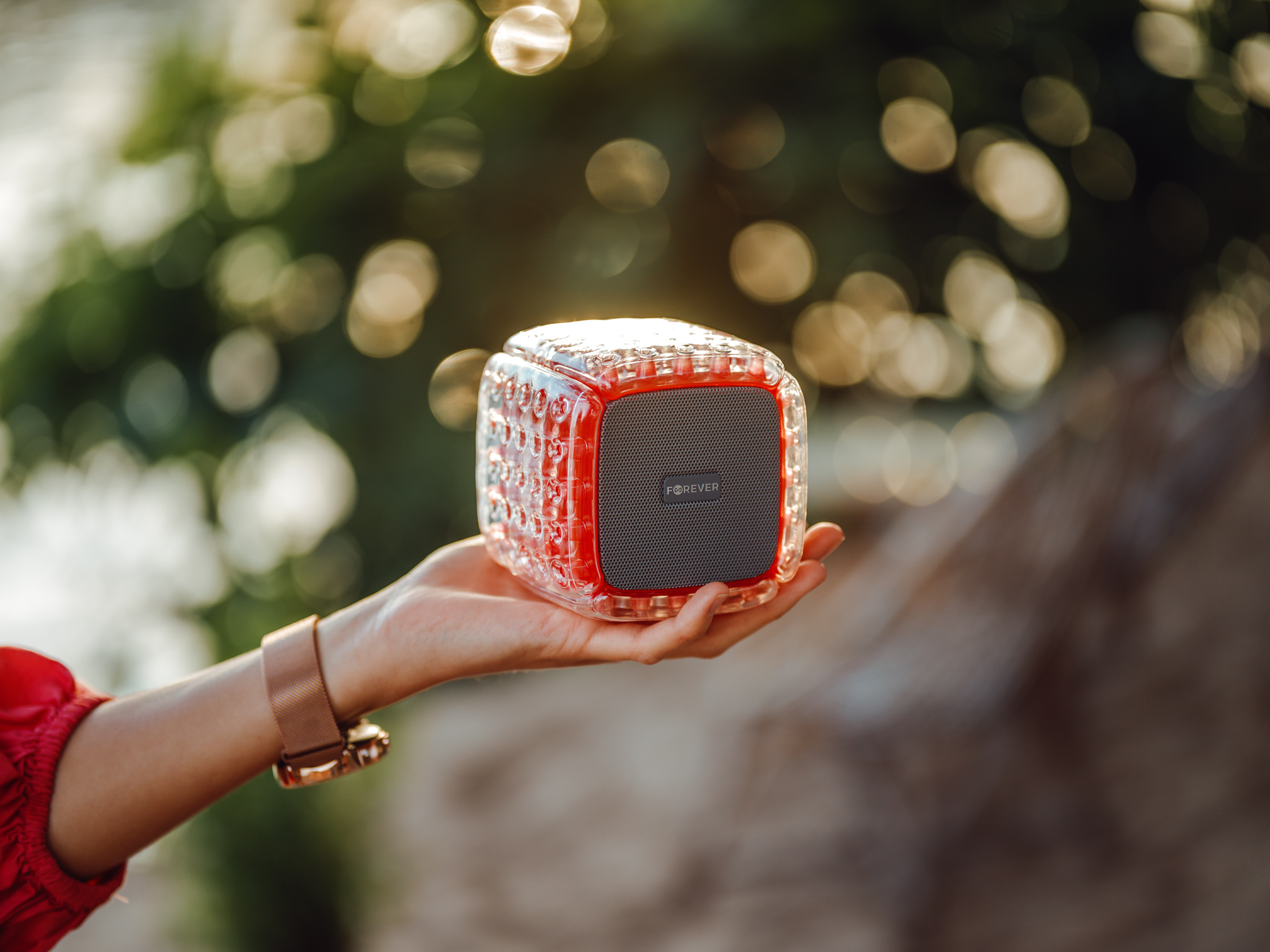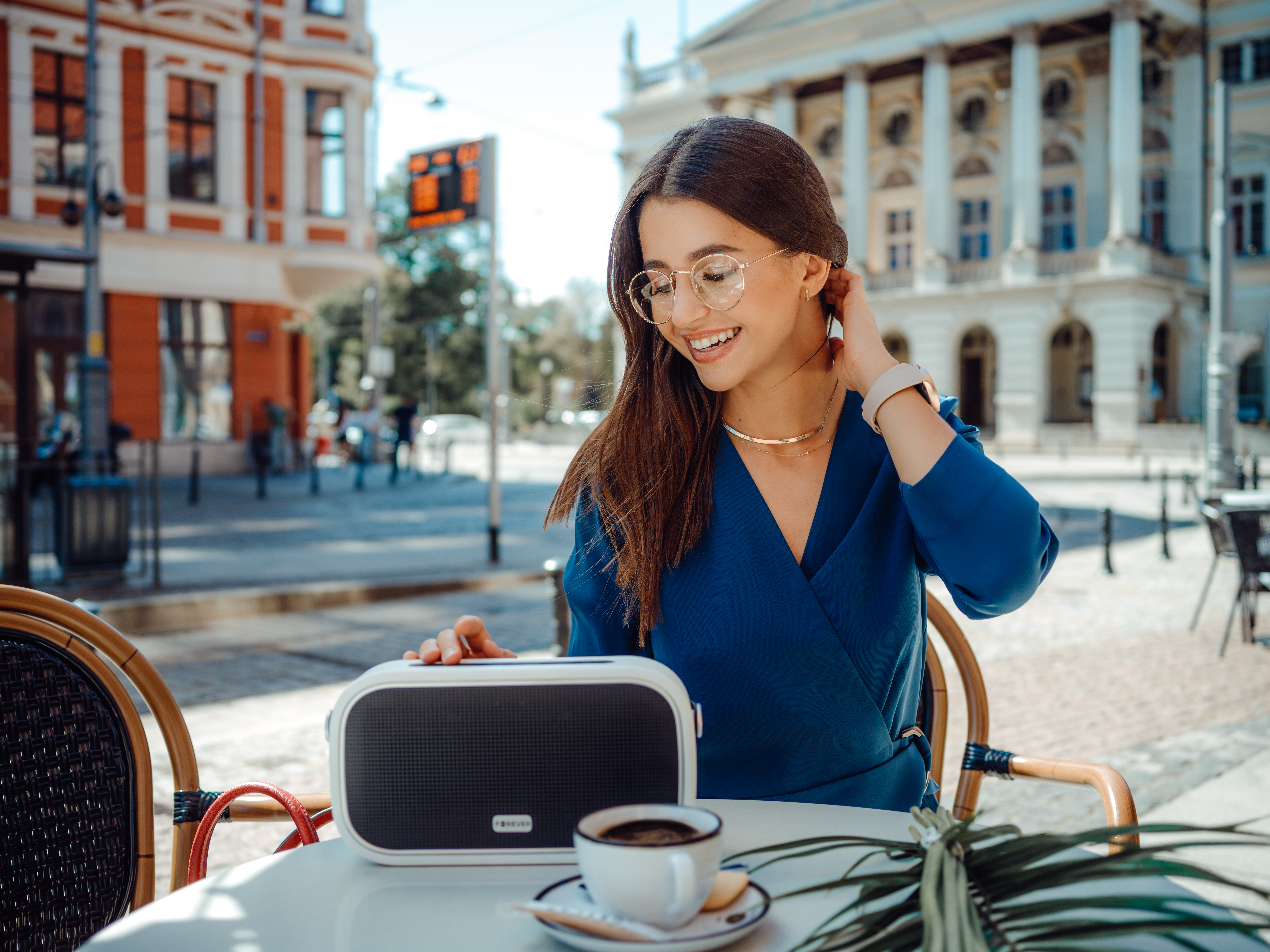 Connectivity
So, you want to get a wireless speaker – and that's great, but "wireless" does not necessarily mean the exact same thing in every case.
As of now, the most popular and versatile wireless connectivity method is Bluetooth , which not only reduces the number of cables and is available in any smartphone or laptop, but – more importantly – it sips power. Bluetooth connectivity also allows you to surf the internet on your smartphone while music is playing in the background.
Some wireless speakers also have Wi-Fi and AirPlay, a wireless connection used only on Apple devices.
Battery life
While looking for the right wireless Bluetooth speaker for you, make sure to check the battery life. The longer the speaker works on a single charge – the better. Keep in mind that smaller Bluetooth speakers, will have a shorter run time – this is normal, you can only cram as much battery in a small case.
RANGE
The lack of wires means freedom – but that does not mean no limits. All connectivity solutions have range constraints, and it differs with every speaker. If you are going to take your speaker and move it just a couple of feet away from the smartphone, for example to bring it to the bathroom in a studio apartment, virtually any model will do. However, if you want the speaker to work without a hitch over longer distances, it's a good idea to check the range.
POWER SUPPLY
You can use your Bluetooth speakers outside – and this means no power socket to be found anywhere. However, sooner or later you will have to recharge. Typically, wireless speakers can be charged via the AC adapter or a USB cable and a smartphone charger. It is a good solution when you are using it at home or office – in one spot, where you can easily get to an outlet. If the speaker has a USB charging port,  you can also charge it using a power bank, thus extending its maximum working time outside – for example during a trip, in a park or in the woods.
BATTERY CAPACITY
Naturally, we arrived at the next key parameter that will affect your choice – battery capacity. It will come as a surprise to no one when we say that it might be a good idea to have as big of a battery as possible, as this will increase the working time of the speaker, giving you more freedom and time to enjoy the music before recharging. However, the battery capacity is often limited by the speaker's size, as well as the dynamic range of the speaker, its lights and the energy efficiency of the design.
CONNECTIONS
Bluetooth speakers can come with a variety of connectors, usually they all come even on speakers in the 100-150 PLN range.
You should always take a look whether the speaker has an AUX line audio input – the abbreviation stands for auxiliary, of course – which will allow you to connect your smartphone or portable music player using a 3.5 mm mini jack cable. Why do you need a cable connector on a wireless speaker? For example for the situations where you use the speaker in a single spot or when you want to keep the smartphone battery charged and prefer to connect it the traditional way.
You can also play music directly from a microSD card, which gives you a cheap and convenient way to store a lot of files. What is more, you already use them in your smartphone or tablet. Just move the card to the speaker and play your favourite tunes. A microSD connector is a standard – you should make sure that your speaker comes with one.
The speaker also needs to be charged for m time to time. Usually this is done via a micro USB or USB-C cable. In some models, these connectors also allow the power to flow in the other direction for charging another device using the speaker's internal battery, all while listening to music at the same time. In order for this feature to be useful, the speaker needs to have a reasonable battery size – and this makes the device much bigger.
DUST, WATER AND SHOCK RESISTANCE
Some wireless Bluetooth speakers have splash, shock, and drop resistant cases. Such a feature is especially important if you intend to use your speaker while travelling or if you want your children to play with it. Like in the case of many other electronic devices, portable speakers can have varying degrees of protection, usually expressed as IP (Ingress Protection) ratings, an international rating system denoting the extent to which a device is protected from harmful effects of dust and water ingress.
The rating system consists of two digits: the first indicates the resistance of the device to the ingress of solids, such as dust or dirt, and the second denotes the resistance to the ingress of water. Your device may be somewhat resistant to both dust and water, in which case its rating may be for example IP67. If the manufacturer does not want to specify dust or water resistance, they can replace one of the digits with an X – in this case, you might see a rating of IPX6.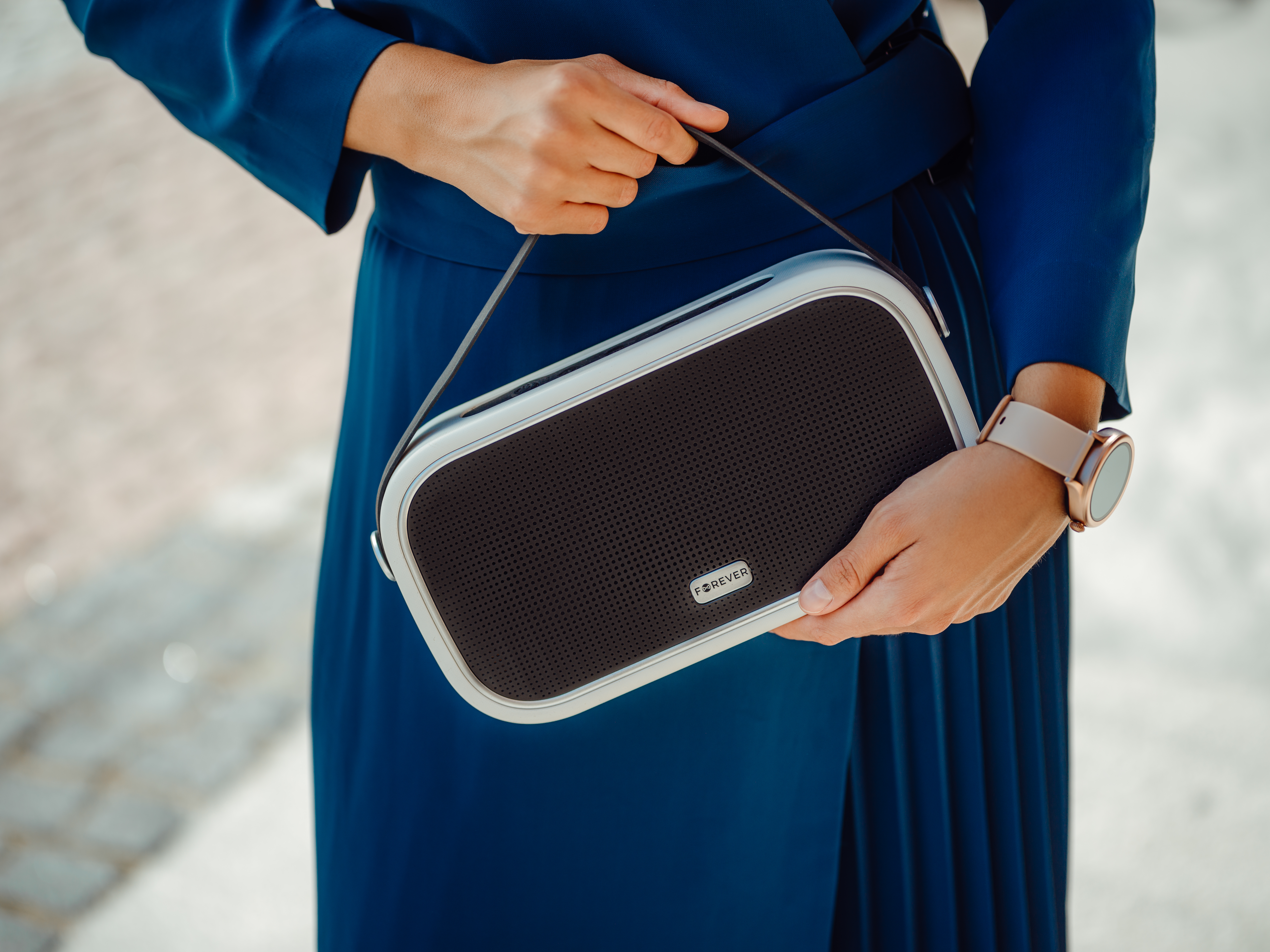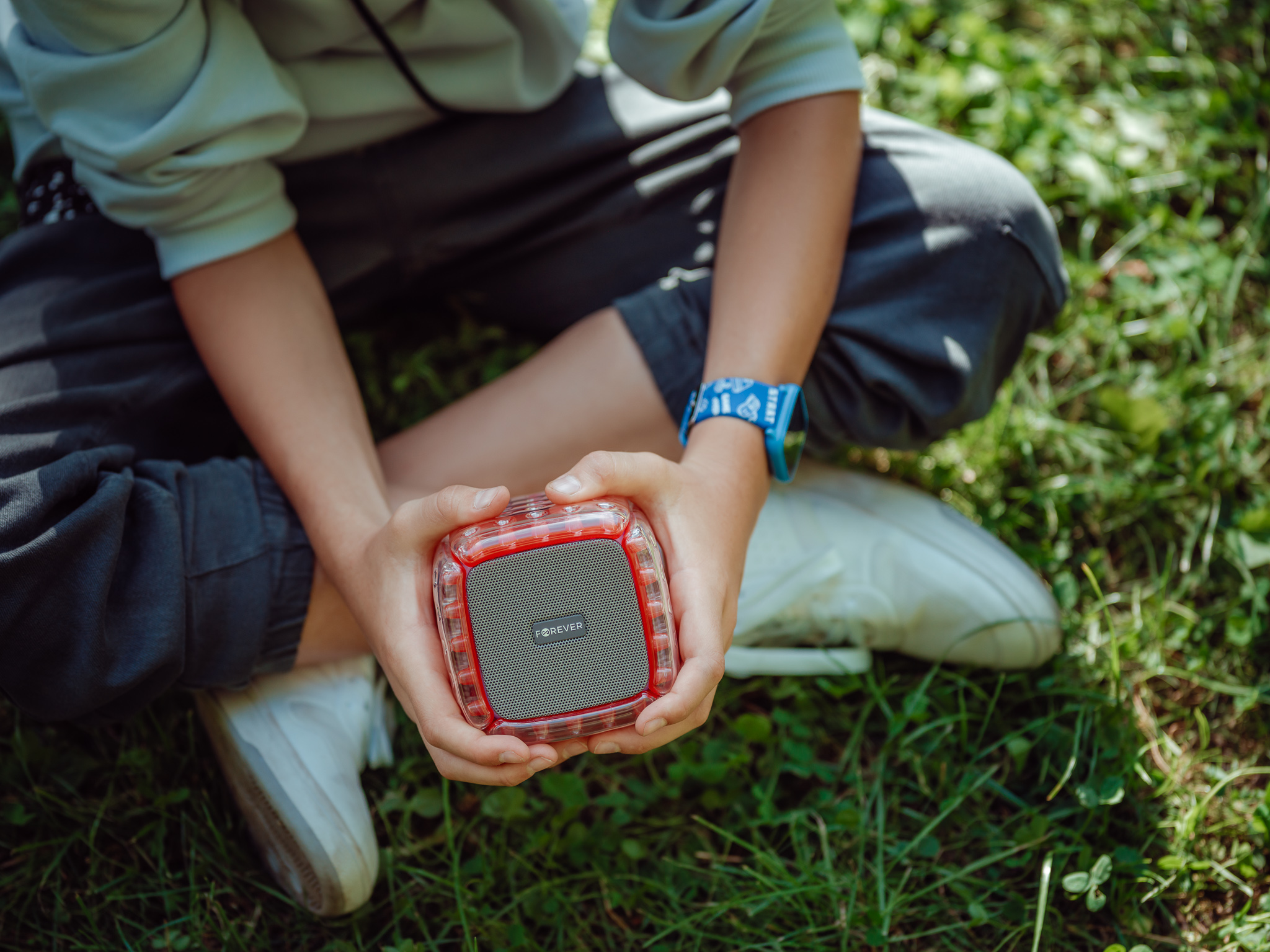 BLUETOOTH SPEAKERS: WHAT ADDITIONAL ACCESSORIES AND FEATURES ARE WORTH YOUR WHILE?
Portable speakers can offer a number of other additional and useful features. Here are some of them.
BUILD-IN MEMORY
The built-in memory in a Bluetooth speaker can be a very good thing, since it allows you to store your favourite tunes directly on the device, so that you don't have to link your smartphone to the speaker to use it.
MICROPHONE
Why does a wireless speaker need a microphone? Easy – to be able to make phone calls or attend videoconferences! The microphone turns your portable speaker into a speakerphone.
FM RADIO
We tend to listen to our music on smartphones, using music streaming apps or playing it directly from the device. Sometimes this might be impossible for a variety of reasons, which is why you might want to resort to the good old FM radio. If your speaker has this feature, you can listen to your favourite radio stations regardless of where you are, without having to connect to the internet.
LIGHTING
Some wireless speaker models come with lighting with different colours. Depending on the design, the lights can look different, have different colours, and glow differently, but they can usually flash to the rhythm of music. This might be a great feature if you want to rock the evening party!
TRUE WIRELESS STEREO (TWS)
True Wireless Stereo (TWS) allows you to connect multiple speakers via Bluetooth to form a single Stereo system – all in order to get a better sound quality if you have two speakers. Connecting multiple wireless speakers is easy – simply turn on both speakers, connect them wirelessly to your music playing device and turn on TWS.
BEST SPEAKERS FOR UP TO 130 PLN
We've selected two great wireless Bluetooth speakers priced at around 100-130 PLN – two different designs that stand out from among the competing products in their class, and both won our recommendations.
Forever BS-700 BumpAIR
https://www.euro.com.pl/glosniki-przenosne/forever-bs-700-bumpair-gl-przen-forever.html
Are you looking for a stylish device that will go everywhere you do and never let you down? Meet the small, shock-proof designer wireless speaker. Take it to a party, to a workout, to the beach or just listen to comfortably at home and in the garden. Play with lights in 7 colours. This wireless speaker stands out right from the get-go, all thanks to its unique and modern design. Its small size and light weight allow you to take it everywhere you go.
Its powerful 1200 mAh battery lets you play music for up to five hours on a single charge, and you don't have to worry about splashes and shocks – it won't break if you accidentally drop it from your desk. You can safely use it both at home and outdoors – even in light rain. The device has microUSB, AUX and microSD connectors. The Forever BS-700 BumpAIR speaker offers a power of 5W and a range up to 10 metres.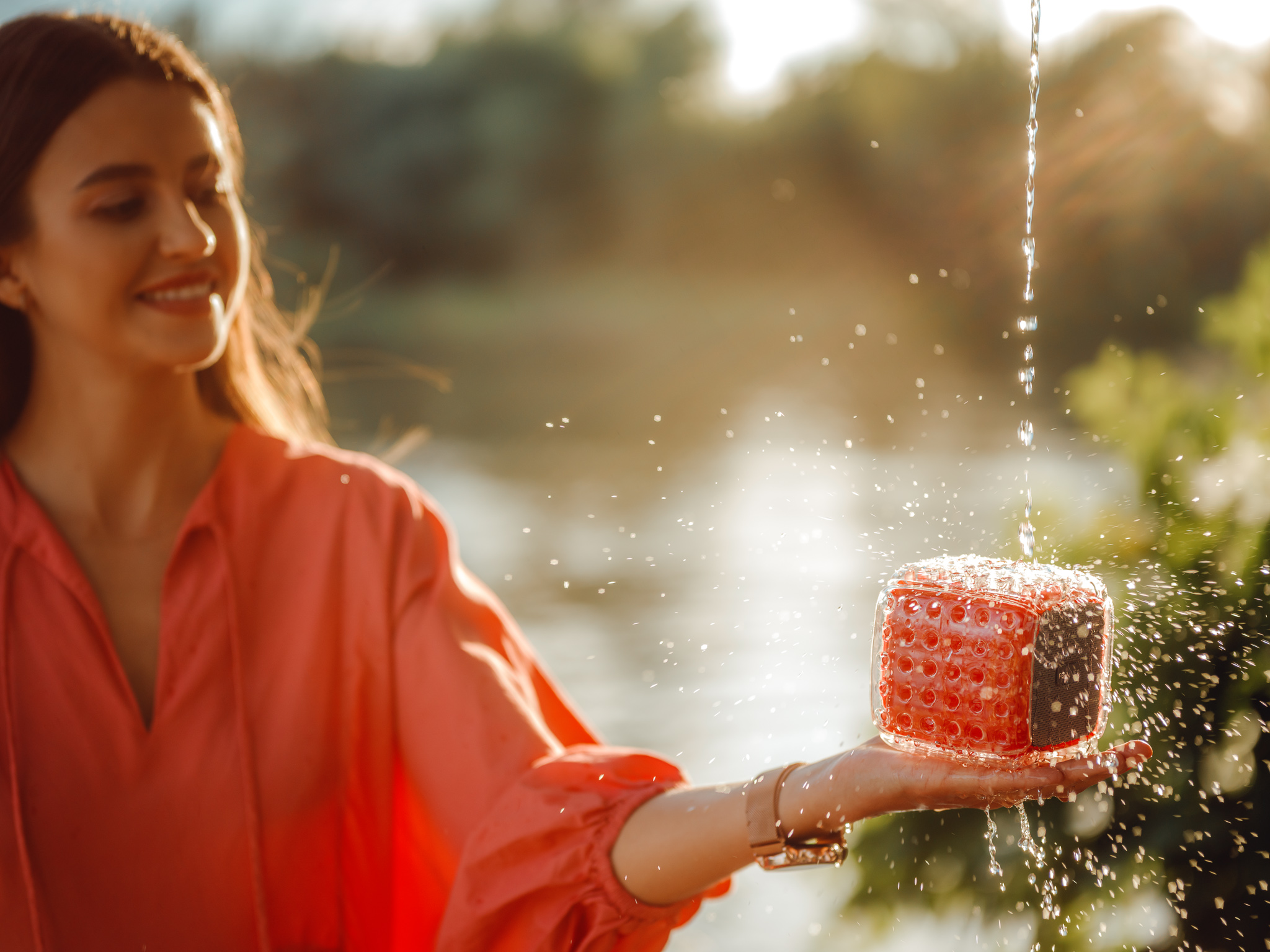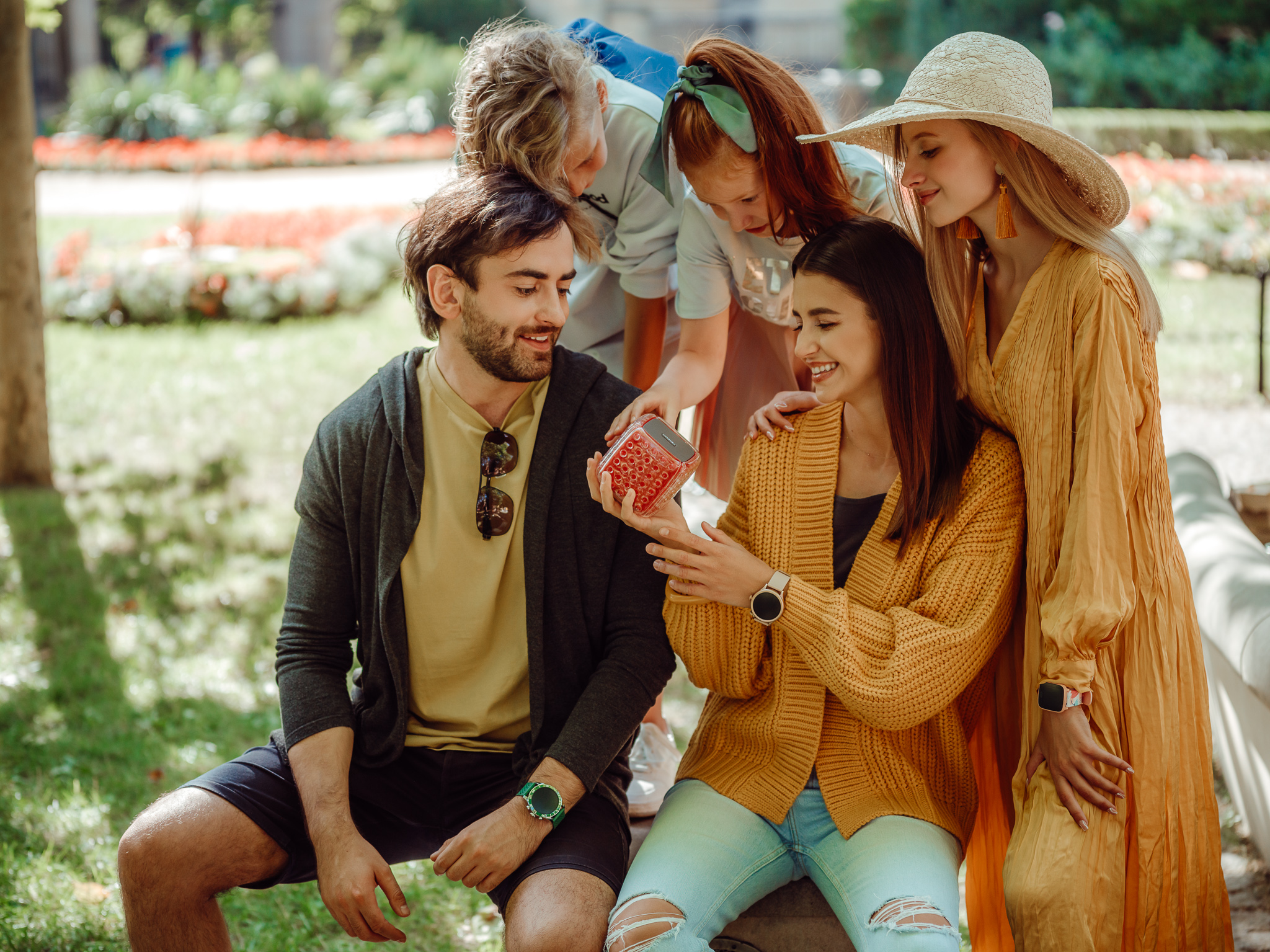 Forever Uniq BS-660
https://www.euro.com.pl/glosniki-przenosne/forever-bs-660-bialy.bhtml
Forever UniQ BS-660 is a completely different design than the speaker described above. It is larger, fits every modern interior, offers more additional features and has more power.
The UniQ combines an extensive feature set and unique design in a single device, all thanks to the melange of styles – classic, retro and modern. It gives you a range of up to 10 metres and plays with a power of 10 W, making it suitable for bigger interiors. This stylish Bluetooth speaker also features a sensitive microphone for phone calls. You will definitely appreciate the FM radio, letting you listen to your favourite radio stations on the go. Forever UniQ is equipped with a 3000 mAh battery, which results in a play time of up to four hours on a single charge.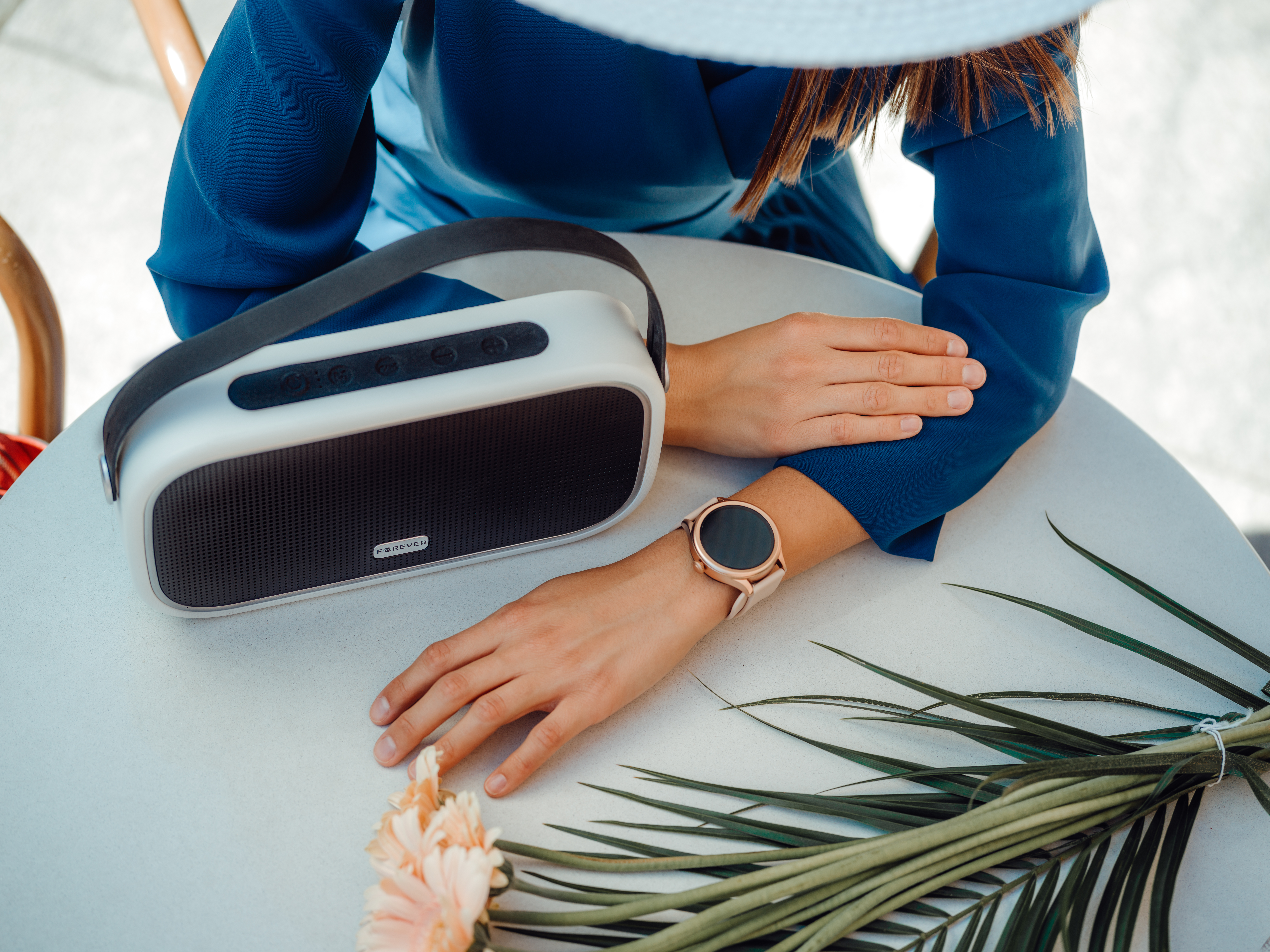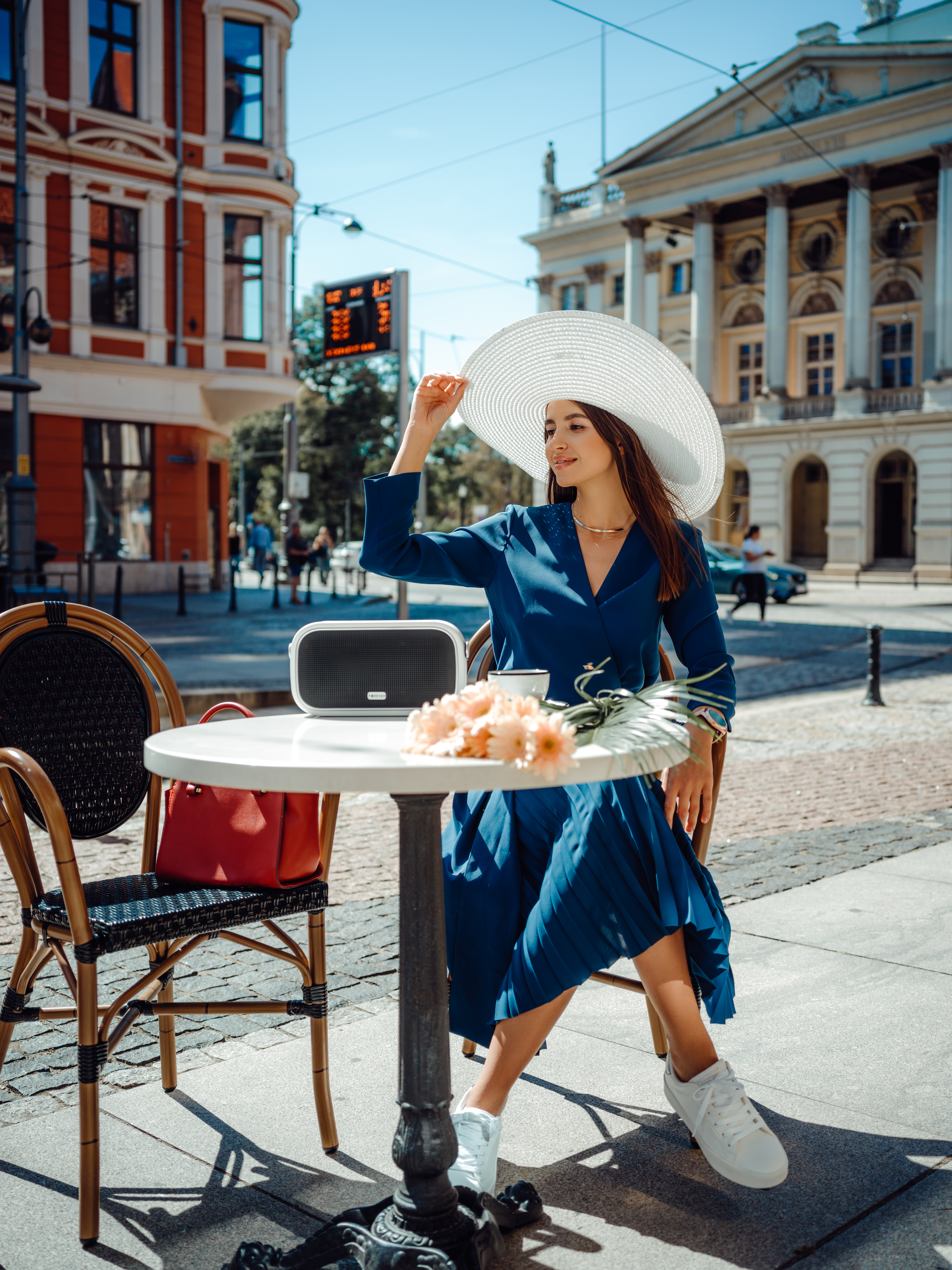 All products are available in selected RTV/AGD online stores and in the Teletorium chain throughout the country.
TelForceOne, owner of the Forever brand, is a part of the Polish TelForceOne S.A. Capital Group and one of the largest manufacturers and distributors of consumer electronics in Poland, as well as Central and Eastern Europe. The company's portfolio includes modern mobile solutions, consumer electronics and mobile phone accessories.