Warm days encourage outdoor activities. Cyclists hurriedly dust off their bikes, which have been stored in the basement. However, before we sit behind the wheel, let us stop for a moment. Is cycling a good idea? Where to start the adventure with cycling? What bicycle accessories are worth buying, and what should we pay attention to in order not to overpay?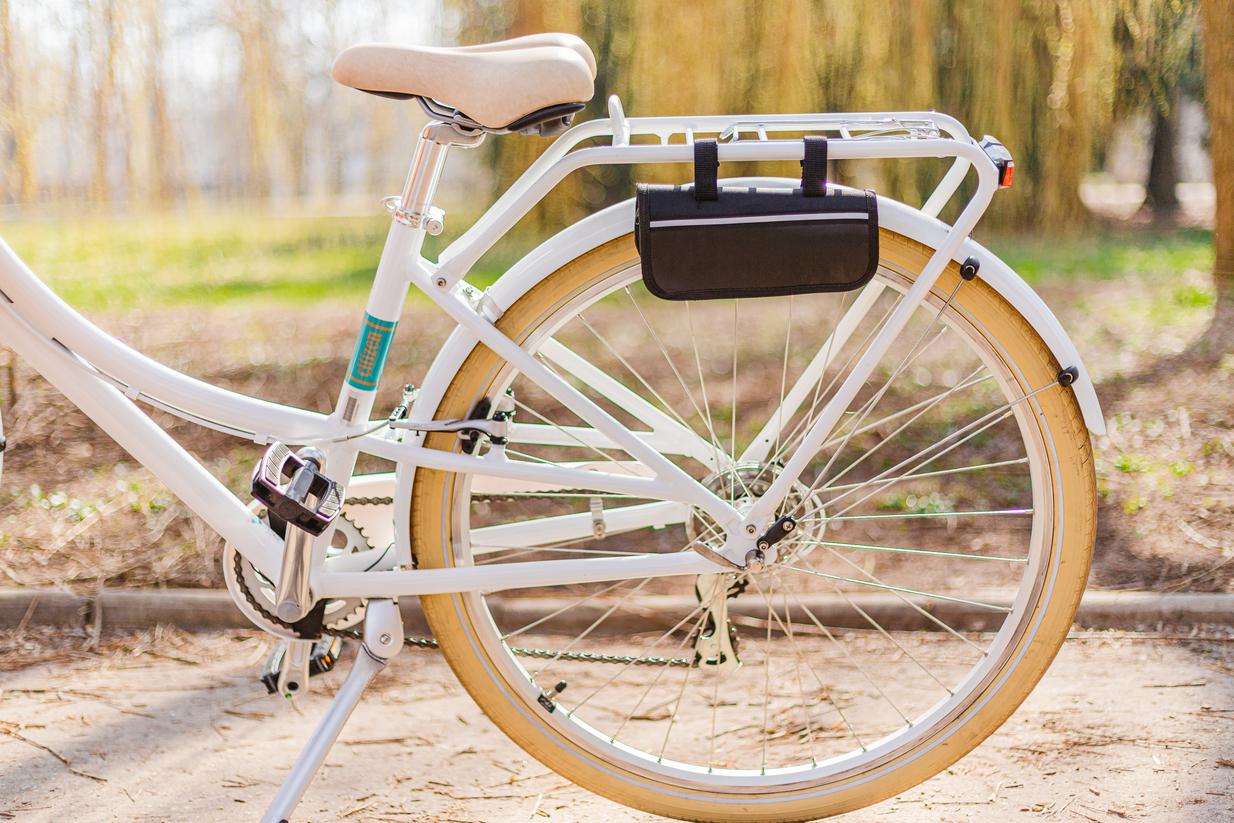 "Movement is health". Is it? Let's find out what owners of bicycles have to watch out for and what are the disadvantages of cycling.
1. Cycling and smog
High levels of pollution are a real scourge for residents of large cities. The problem is even more acute in the autumn and winter periods. Cycling in heavy smog means inhaling harmful substances, unfortunately in large quantities. By exercising, we increase the demand for oxygen, which causes more toxic compounds to enter our lungs and blood vessels. Next time you see an anti-smog alert on your phone, it's better to stay at home or try to avoid the most crowded streets. This should reduce the negative effects of outdoor activities.
2. Cycling and spinal problems
Some cyclists, especially beginners, do not pay too much attention to the adjustment of their vehicles. A bike frame that is too big, handlebars that are too low, unnatural tilting of the head while riding – all this can lead to overload and subsequent back pain. How can you protect yourself from this? Before your first ride, visit a professional service centre to have your bike properly adjusted.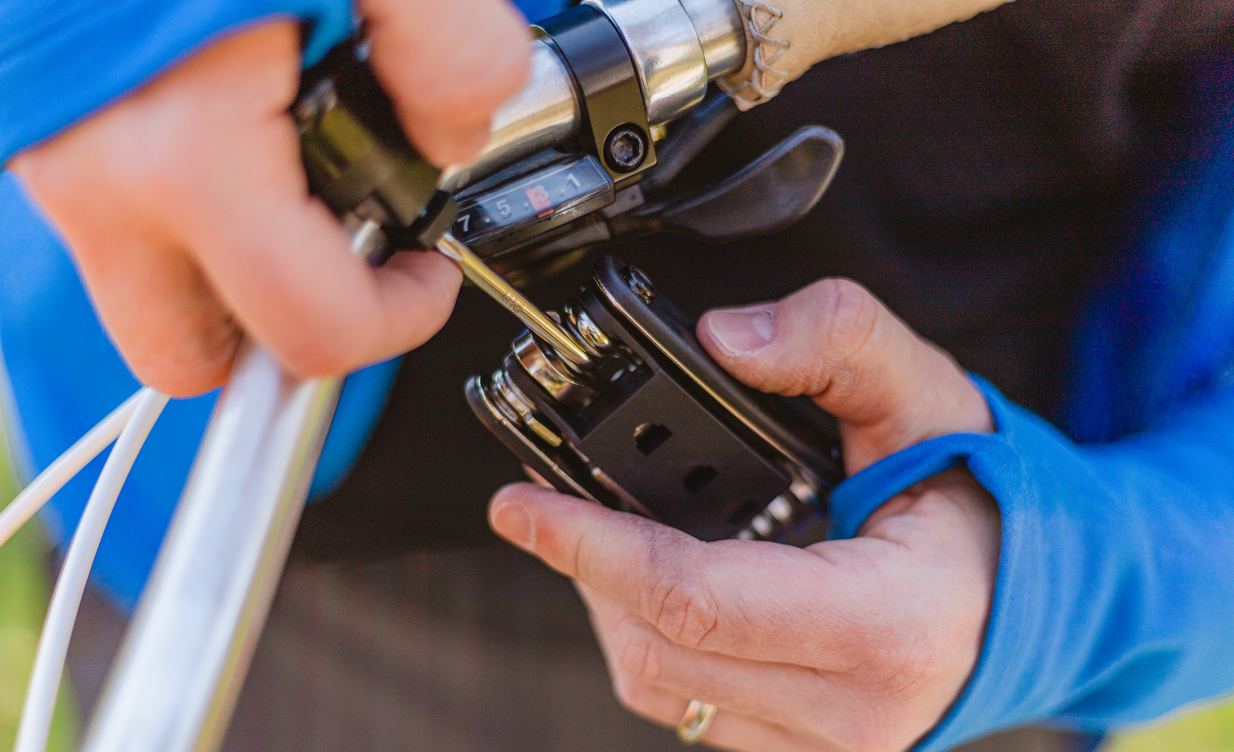 3. Cycling in poor weather
Sure, everyone knows an enthusiast who rides out of the garage even in the biggest snowstorm. Unfortunately, pedalling in a torrential downpour is hardly pleasant for most cyclists. Additionally, such trips can be dangerous – after all, a sudden gust of wind may even knock you off your bike. Sometimes it is worth using other means of transport, protecting yourself from serious injuries.
4. Cycling and inadequate infrastructure
Do you live in Warsaw, Wroclaw or Poznan? Great! Your city has the most bike lanes in Poland! Most cyclists are not so lucky. If there is no proper infrastructure in your town, you are probably forced to ride on the pavements (illegal) or the streets (dangerous). In this case, a good solution is to submit a project to build a cycle path to a programme such as the Municipality's Citizens' Budget. Cyclists have a say!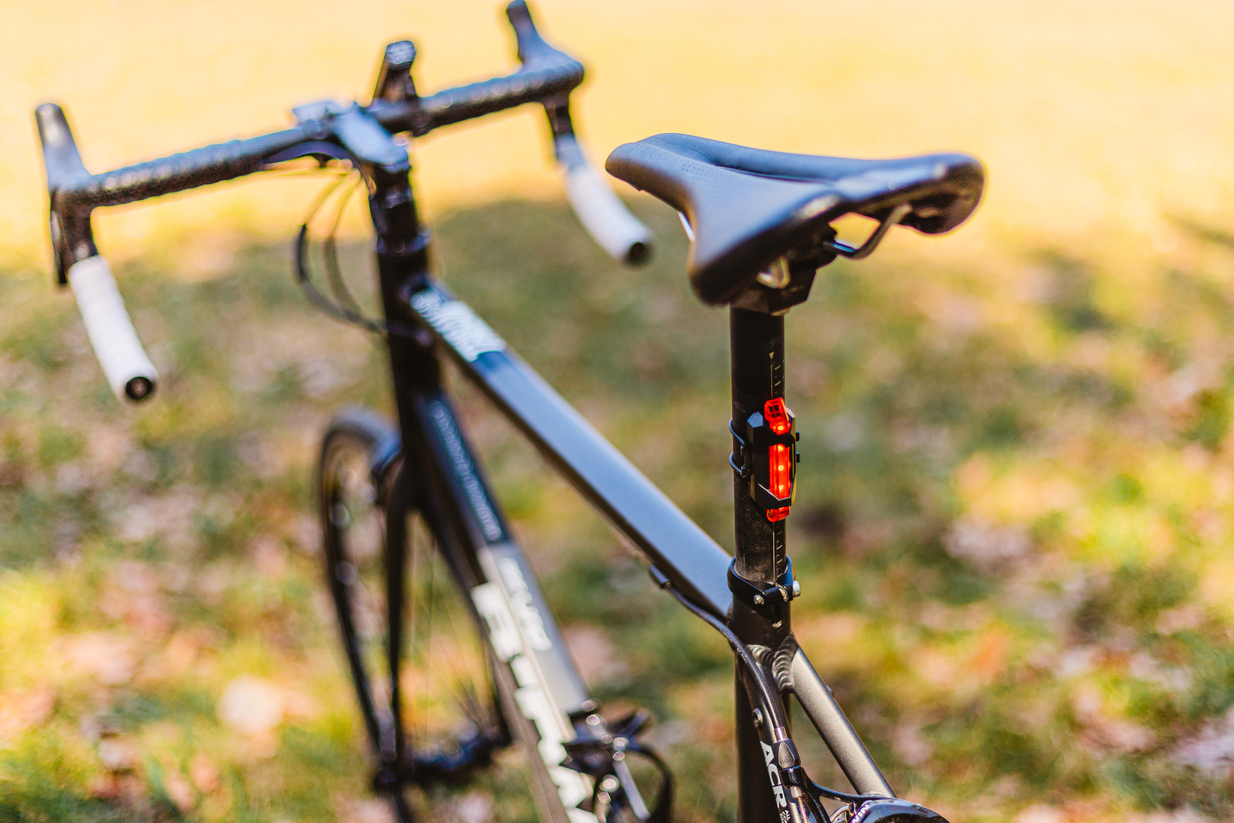 5. Cycling and the (un)perfect look
If you work with important clients, you'll know the importance of dressing and looking your best. You won't wear a pressed jacket or a pencil skirt when you cycle to work. And your perfectly styled hair is more likely to get ruined under a helmet. So if you can, take a shower at work and then change into a smart outfit which you should have with you. Fortunately, most of us can breathe a sigh of relief. More and more companies no longer require us to look impeccable every day.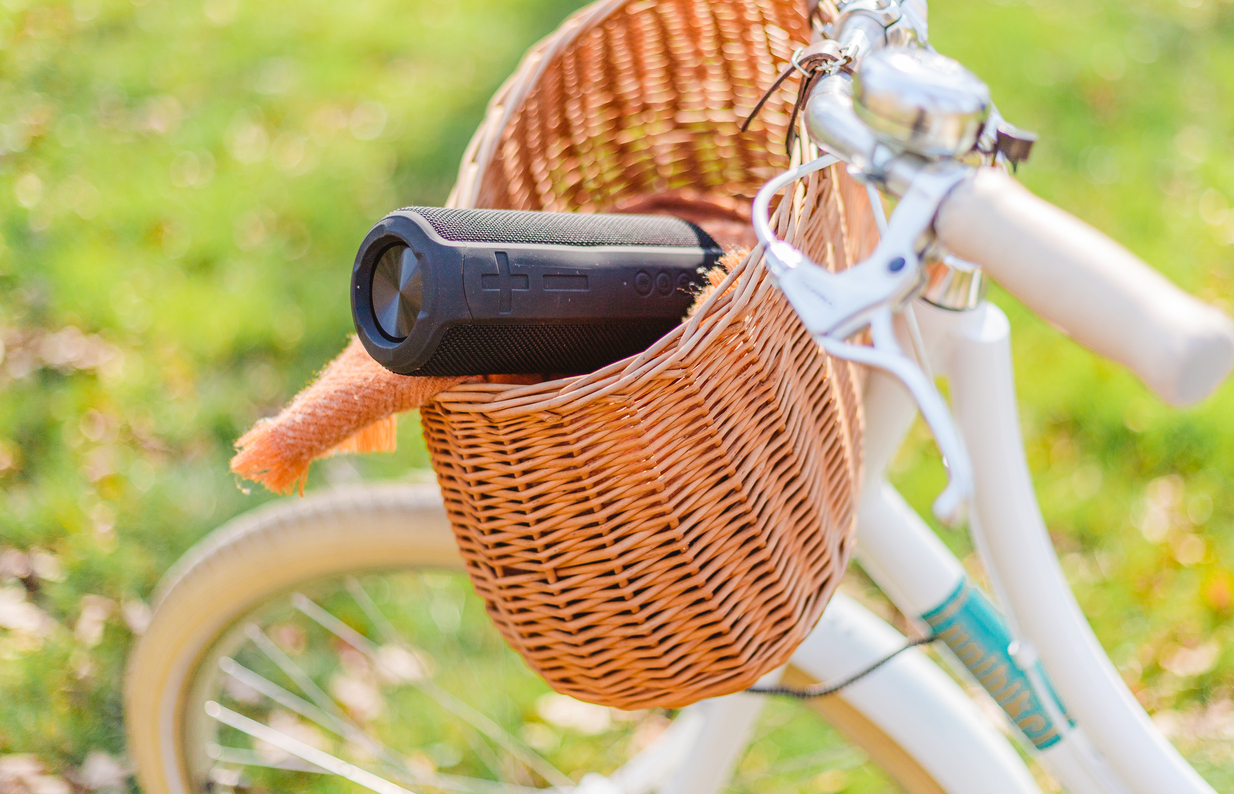 The answer to the question "why cycle" is not that simple. We could write a separate article about the many advantages of cycling. But let us limit ourselves to the most important benefit.
1. Cycling improves your physical condition
It has a beneficial effect on your circulation and oxygenation of the whole body. You will enjoy strong muscles, legs, back, and arms by cycling regularly. You are also likely to improve your mental fitness. Your brain will work faster, and your memory will improve.
2. Cycling does not strain the joints
The bike is excellent for people who are overweight. You can even use it during the rehabilitation of knee joints. If you sit on a well-fitting saddle, you will not transfer the weight of your whole body to the affected knee. This makes it safer than running. You will stabilise the joint, reduce pain and slowly recover.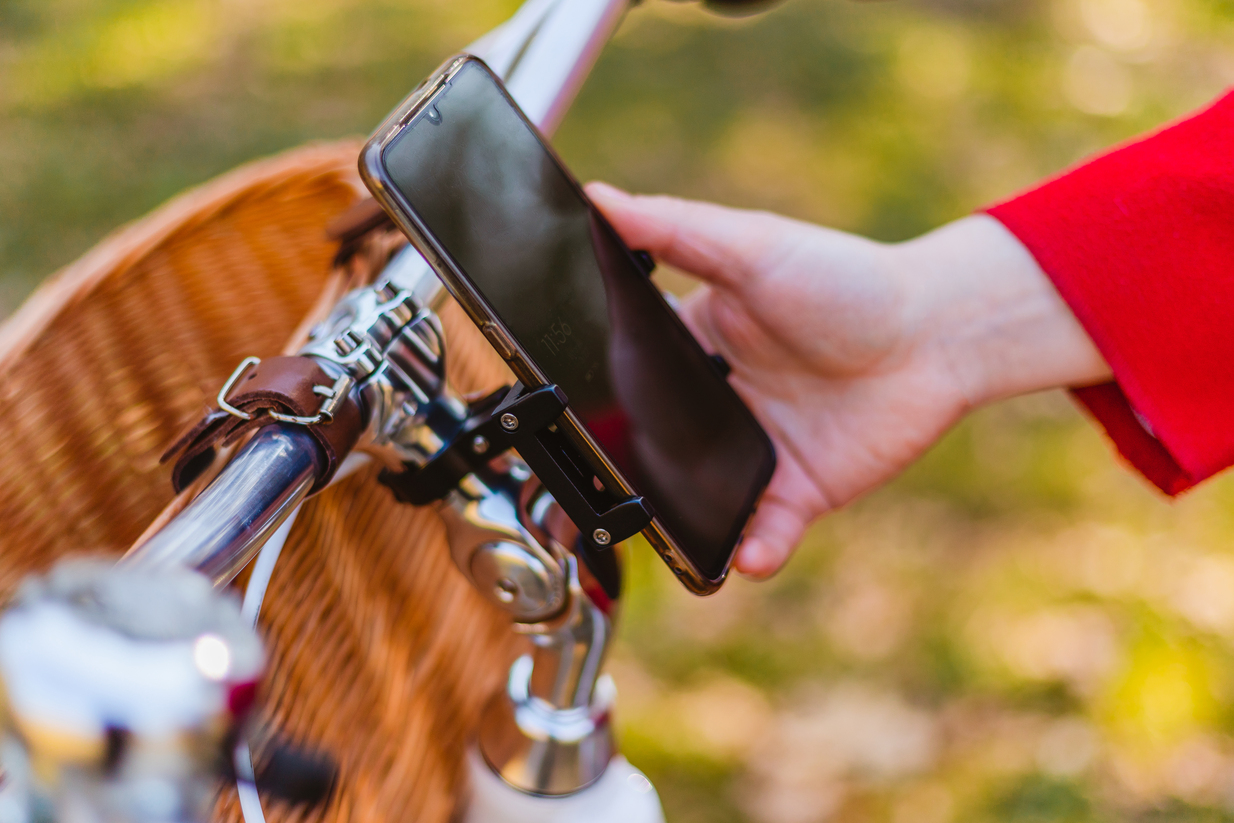 3. Cycling saves time and money
Buying and maintaining a bicycle costs money, but the expenses for fuel and bus tickets are often many times higher. Commuting to work by bike will save you a lot of time and give you the priceless satisfaction of passing traffic jams in the city.
4. Cycling is eco-friendly
Every kilometre travelled by car leaves behind around 120g of carbon dioxide. By switching to a bicycle, you will reduce air pollution in your area. You will also reduce oil extraction—a small step for man, a big step for humanity.
5. Cycling helps to lose weight
An hour's ride at 20 km/h will burn about 500 kcal. This figure will be even higher if you choose a route with an elevation gain, ride on uneven surfaces, or plan your ride during warm and windy days.
As you can see, the benefits of cycling are incomparably greater than the possible inconveniences. Cyclists are healthier, stronger and greener. How can you join them?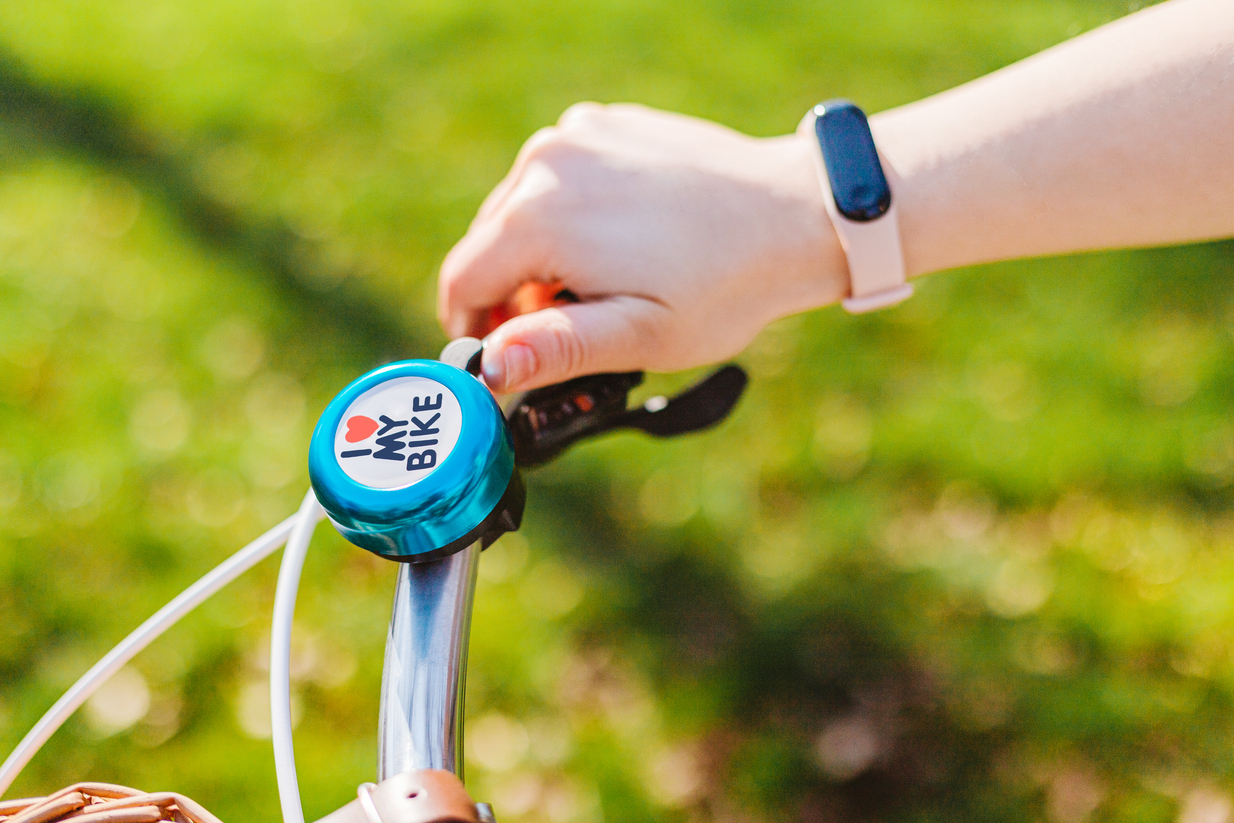 At the start, define your training goals. Do you want to commute to work? Great. Invest in a comfortable city bike. Planning a trip to the Alps? Get a decent mountain bike. Plan your training. Remember that if your goal is to lose weight, your workouts should not be shorter than 30 minutes. Only then will your body start to burn fat tissue.
If you are already a happy bicycle owner, then be sure to take a look at the next paragraph. Here we will present the most important bicycle accessories, which every (even beginner) cyclist must-have.
WHAT TO BUY TO GET STARTED,
i.e. the most important bicycle accessories from Forever Outdoor
Your beautiful bike has just come back from service? It's the best time to buy bicycle accessories to ensure your safety and comfort. What is worth buying?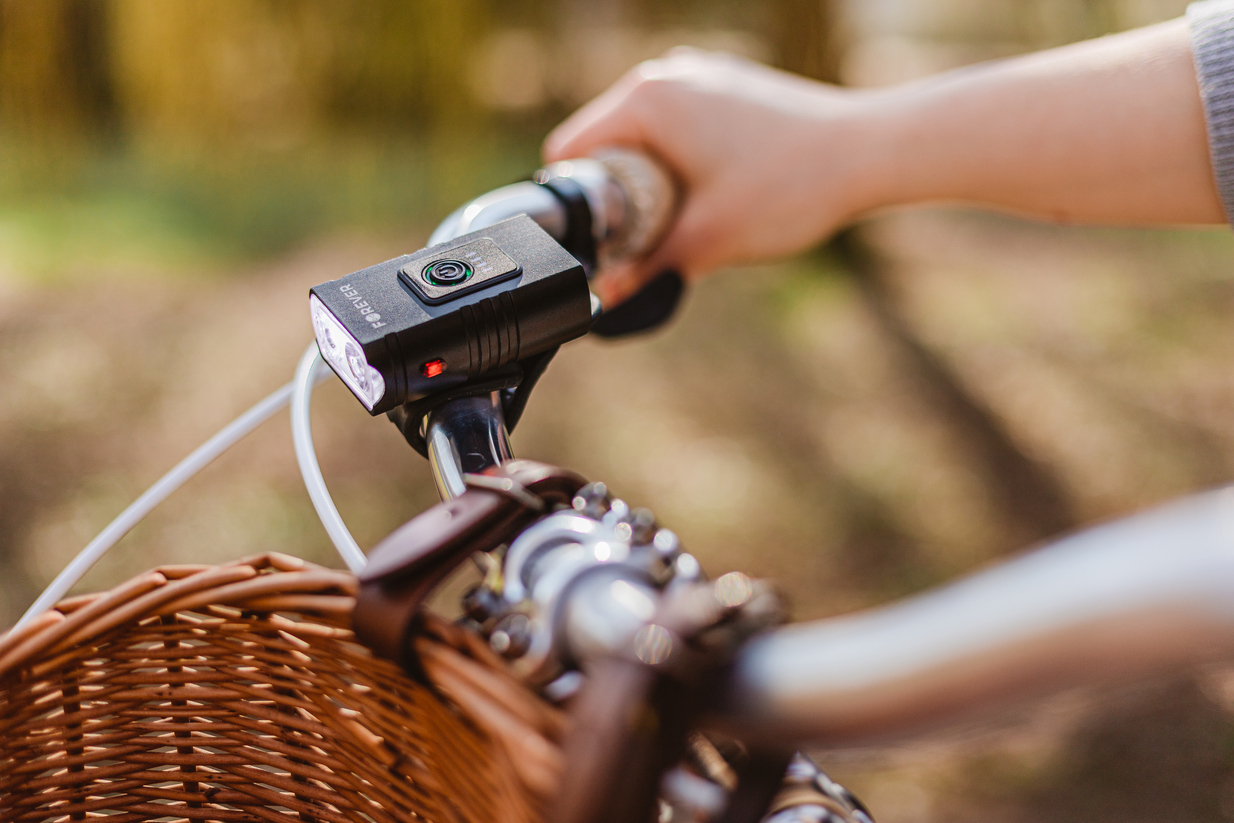 The basis of safety – a set of bike lights from Forever Outdoor
A set of bike lights is a must-have for every cyclist. Many beginner cyclists do not attach much importance to appropriate lighting.  It is a pity because it is thanks to it that we are visible during rainy or foggy days. Especially in the autumn and winter, when the sun goes down faster than in the summer season.
We recommend the budget Active BLG-200 bike light set from Forever Outdoor. It includes a front and rear lamp and a universal charging cable. The front lamp is 6 different modes of light, which will quickly adapt to the difficult conditions on the road. The rear light provides safety and visibility for up to 6 h of riding. Bike accessories from Forever Outdoor can be charged with the included small cable.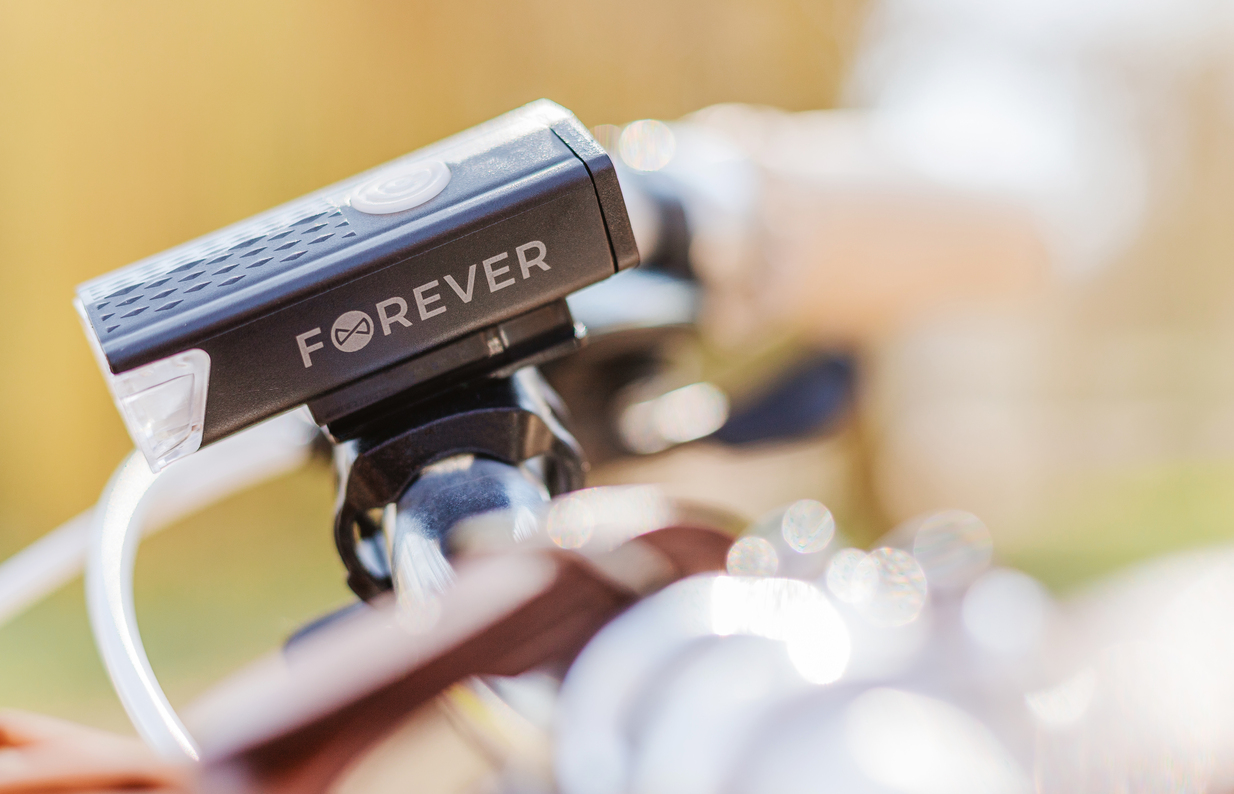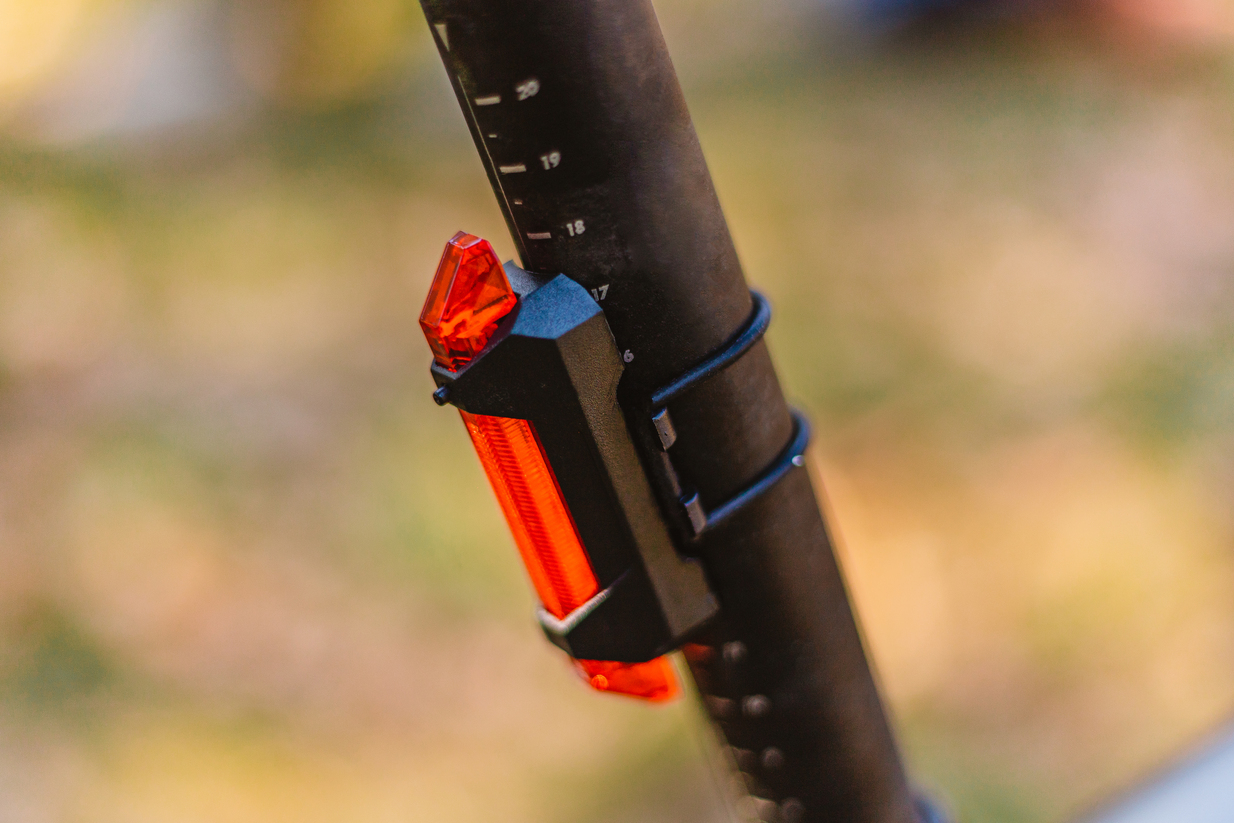 Always on target: the waterproof phone bag from Forever Outdoor
A bicycle is not just a means of transport. It's a motivation to discover new places you can't get to by car. Exploring the wilds of the urban jungle? Or are you a fan of weekend trips out of town? No matter how you cycle, you will need a functional bicycle bag for your phone, which will always get you to your destination.
The bike bag with a detachable cover from Forever Outdoor is suitable for cyclists and motorcyclists. It is waterproof so that you can use Google Maps even on rainy days. The special film conducts touch, making it easier to use smartphones.  The bike bag from Forever Outdoor is easy to mount and requires no additional tools. In addition, it ensures safety thanks to unique reflective elements.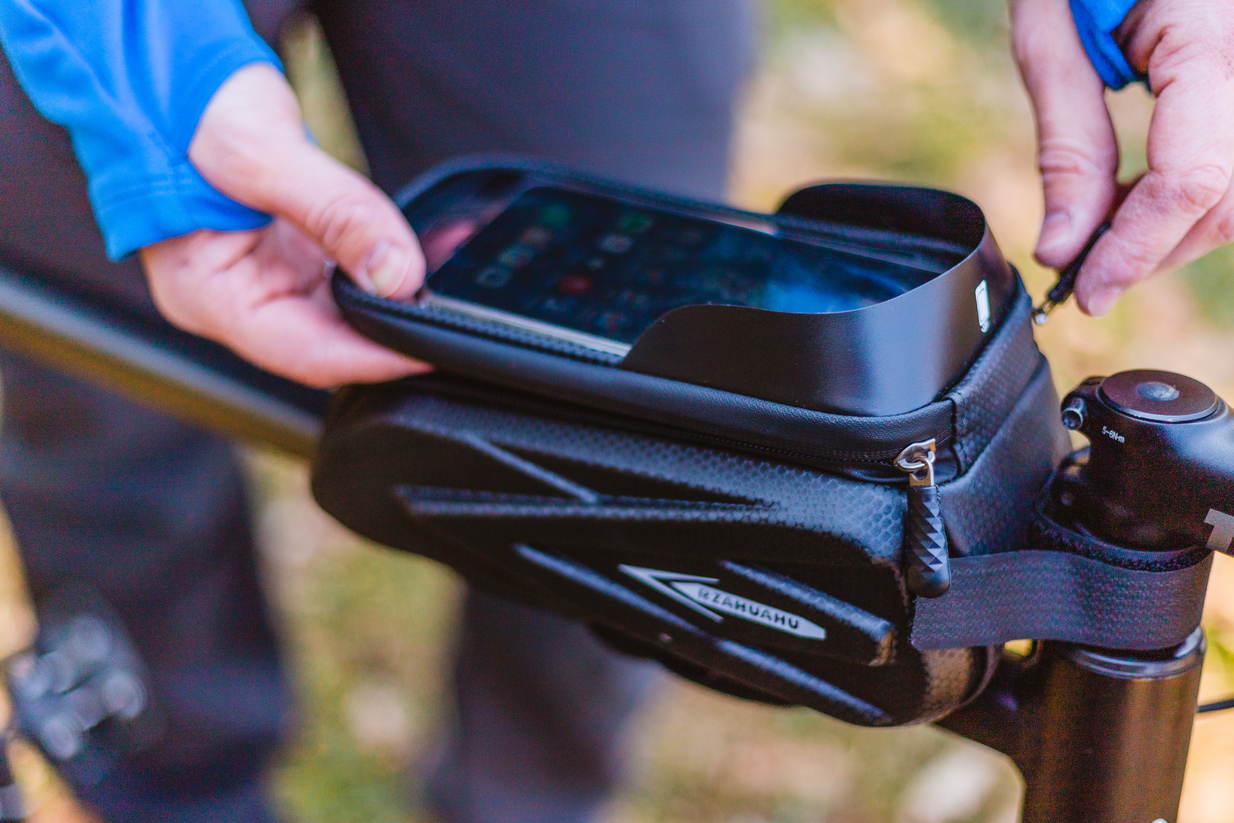 Don't get robbed – bike locks from Forever Outdoor
Every trip inevitably comes to an end, namely parking. Often a pole, a tree or an ordinary pavement takes over the role of the parking place. Unfortunately, all it takes is a moment of carelessness, and your bike will instantly "change hands".
According to the National Police Headquarters data, over 13.5 thousand bikes were stolen in Poland last year (2021). This means that as many as 37 bikes go missing every day in our country. So it's probably worth paying a few zlotys more to be a happy owner of a solid safety lock, isn't it?
Forever Outdoor offers several effective locks that will protect your bike from theft. Spiral lock code KYL-110 will be helpful for people who commute to work. The lock is lightweight, so it won't bother you when carrying your bike up and down the stairs. It is also long enough to reach a tree, pole or bike rack. KYL-110 from Forever Outdoor also does not require carrying a tiny key with you. Just remember the 4-digit code you set.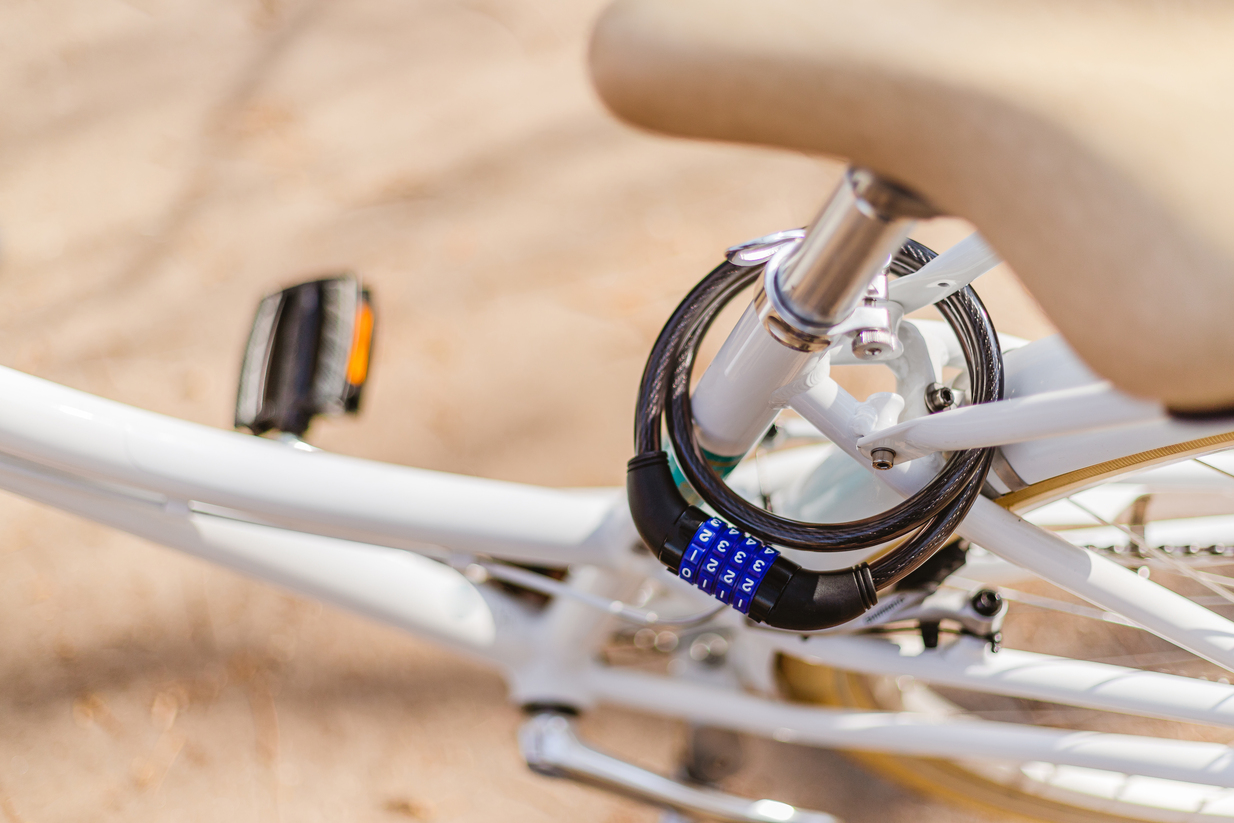 We hope to see you on the road soon. We keep our fingers crossed and see you there!
All products mentioned in the article are available at selected online consumer electronics stores and at the official Allegro shop of Forever.
TelForceOne, owner of the Forever brand, is a part of the Polish TelForceOne S.A. Capital Group and one of the largest manufacturers and distributors of consumer electronics in Poland, as well as Central and Eastern Europe. The company's portfolio includes modern mobile solutions, consumer electronics and mobile phone accessories.
www.telforceone.pl